Make these easy Mummy Halloween Finger Foods for a spooktacular party. I love easy Halloween themed food that works well for kids and adults.
All of these mummy food recipes are easy to make at home and they are a mix of savory and sweet finger food ideas perfect for Halloween parties.
Need more Halloween recipes? Check out our easy Ghost Cupcakes, Sally Inspired Rice Crispy Treats, and even more spooky Halloween party food ideas.
Now that you have your party snacks picked out, don't miss these awesome homemade Halloween decoration ideas.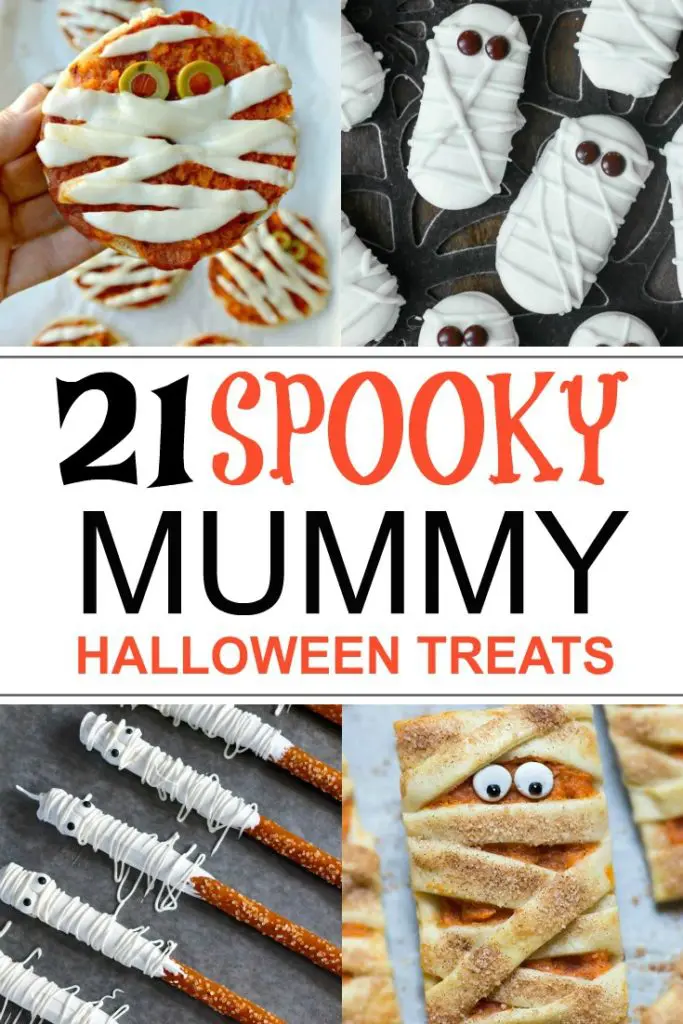 21 Mummy Food Ideas for Halloween
These sweet and savory Mummy themed recipes make excellent Halloween finger foods for your party. Your guests will get wrapped up in delicious appetizers and desserts.