I stood there, feeling the cold wind whipping across my cheeks. I wanted to go inside where it was warm, but the look of joy on my son's and daughter's faces made me wait a little longer.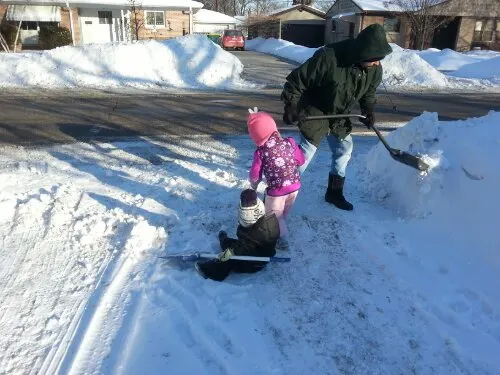 I remember shoveling snow with my dad when I was my daughter's age. It was fun and he put up with me throwing snowballs at him the entire time.
I remember sledding and looking forward to playing in the snow. Now I look at it with dread…crappy driving conditions. The need to shovel.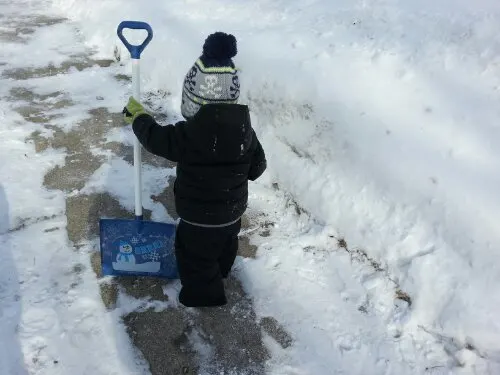 "Just a few more minutes!" I tell my kids. For now I want them to enjoy it.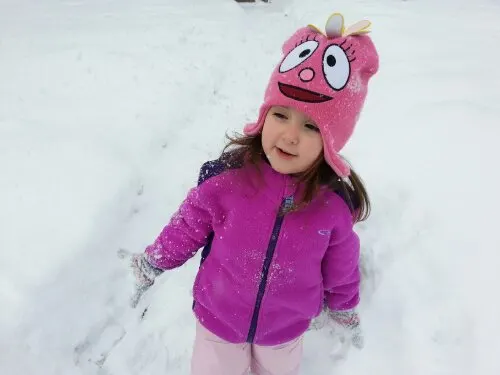 They have plenty of years ahead where they may or may not like the snow. But today I'm reminded of how fun and intriguing snow is to little ones.
When they are older and wanting to avoid the cold and wet of playing in the snow, I want them to think back on these days and remember them fondly.