I used to think staycation meant vacationing at home. When I worked outside the home, I used to take time off but just spend it at home… I didn't need to go anywhere, I just needed a break. I've since learned that a staycation can be a nearcation (oh goodness these buzz words!). Basically it's having a vacation at home or within your area. We consider anything within a day's drive to be a staycation, especially if there are activities but not necessarily a hotel stay.
Anyone who lives in south east Wisconsin could enjoy a staycation at the Country Springs Hotel. I'd say even those in the Madison area could as well. Country Springs is located in Waukesha, Wisconsin not too far off the interstate which makes it a good destination for anyone traveling through on I-94! It's a very nice hotel that is affordable and has an indoor water park. You do not have to book a room to get access to the water park either, you can purchase a day pass only if you'd like.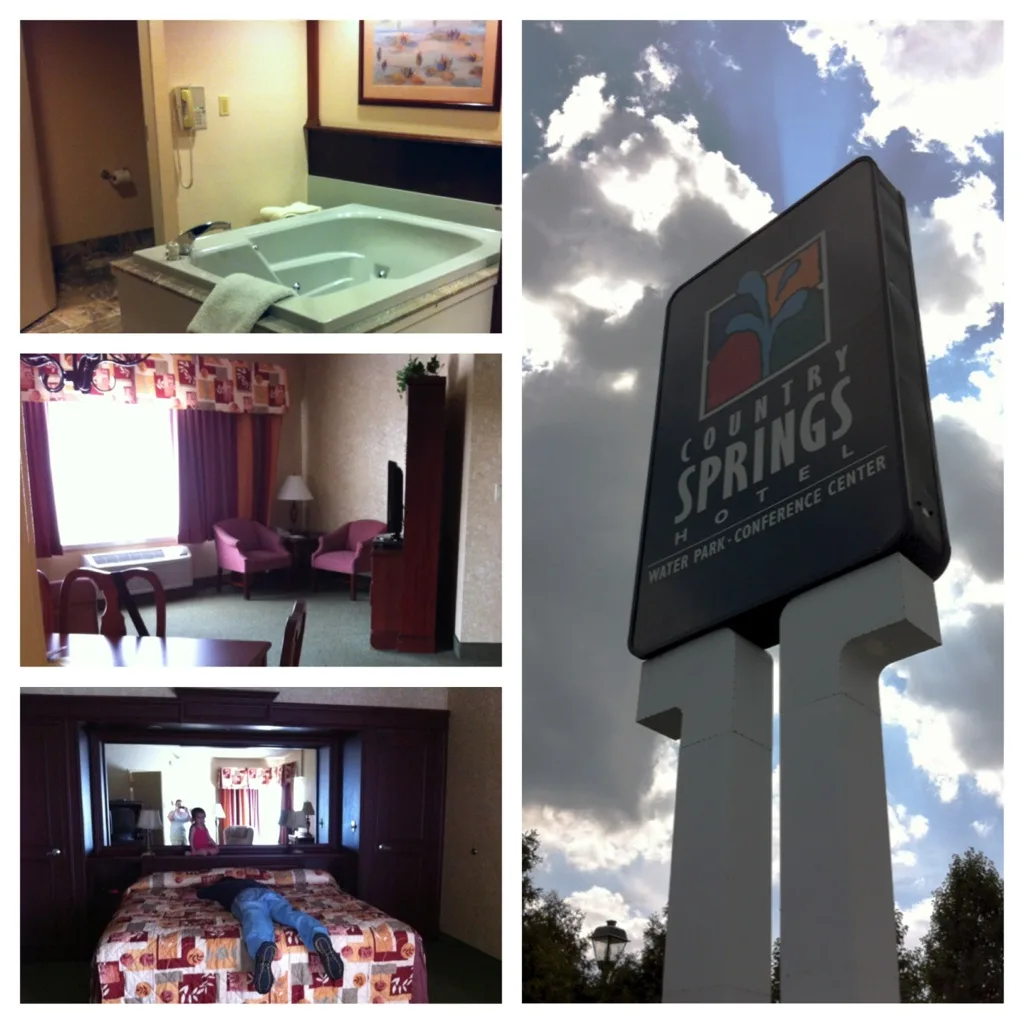 We stayed at Country Springs Hotel in the past for our wedding (our wedding and reception all took place there). At that time we just had a standard deluxe room, but it was still very nice. Room rates start at $99/day depending on the dates. Busier times, such as weekends and holidays, tend to have higher rates around $150/day depending on the size of the room. This time we were treated to one of their best rooms – the Governor's Suite. As you can see in the pictures above, it was a spacious room with a whirlpool tub.
The more standard rooms have fantastic amenities for the price though. I appreciate my Wisconsin hotels so much more after staying at "luxury" hotels in big cities like New York City. It costs at least twice as much for less than half of the services offered. (I'm totally spoiled by free Wifi, for example.)
Deluxe Room Amenities:
Rooms with one King or two Queen or Full sized beds available
Coffee maker with complimentary coffee and tea
Free Wireless Internet access
Lodgenet – account review and express check-out from your guest room
Microwaves
Movies, Digital Music and Nintendo on Demand
AM/FM clock radio
Built-in hair dryer
Iron and ironing board
Voicemail
Refrigerator
See, that is very nice and affordable for a family getaway for a night or two. Now lets compare to their high end rooms (there are also suites available in between these two levels).
Executive, Governor and Presidential Whirlpool Suite Amenities:
Large picture window with golf course view
Wet bar
Refrigerator
Full-length mirrored closet doors
Built-in safe
Wireless Internet access
Lodgenet – account review and express check-out from your guest room
Whirlpool bath for two with wall mounted TV
Separate oversized shower
Twin sinks with large vanity
Lighted magnifying mirror
Built-in hamper
Built-in hair dryer
Iron and ironing board
Voicemail
Movies, Digital Music and Nintendo on Demand
The Governor and Presidential Suites have an adjoining doorway, so a large family could rent out both. Rates vary and are higher than the deluxe rooms, but still a great value for a family. The shower and whirlpool tub were very nice and the wet bar came in handy for snacks and breakfast. The hotel is close to several stores and eateries and has an internal restaurant too.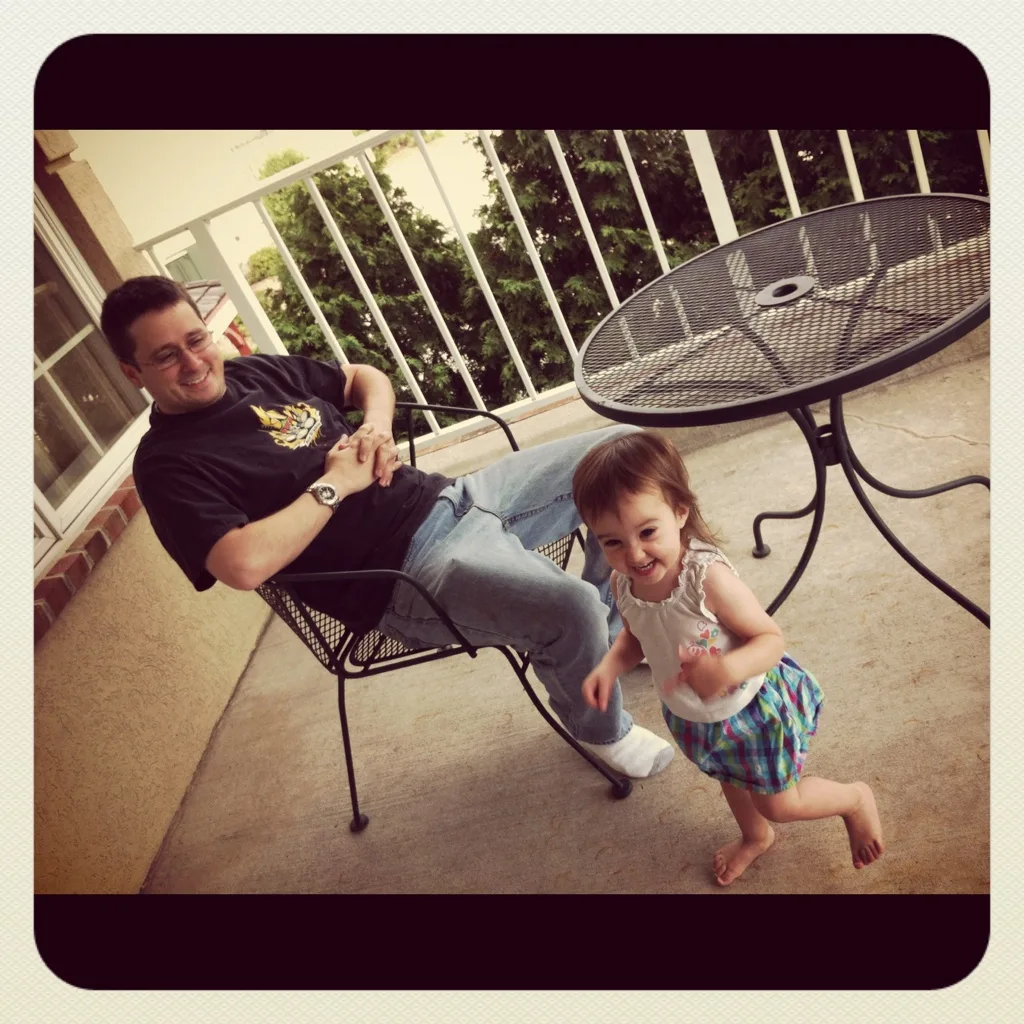 The Governor Suite had a nice little patio area that we enjoyed. We could see the interstate and a nearby golf course.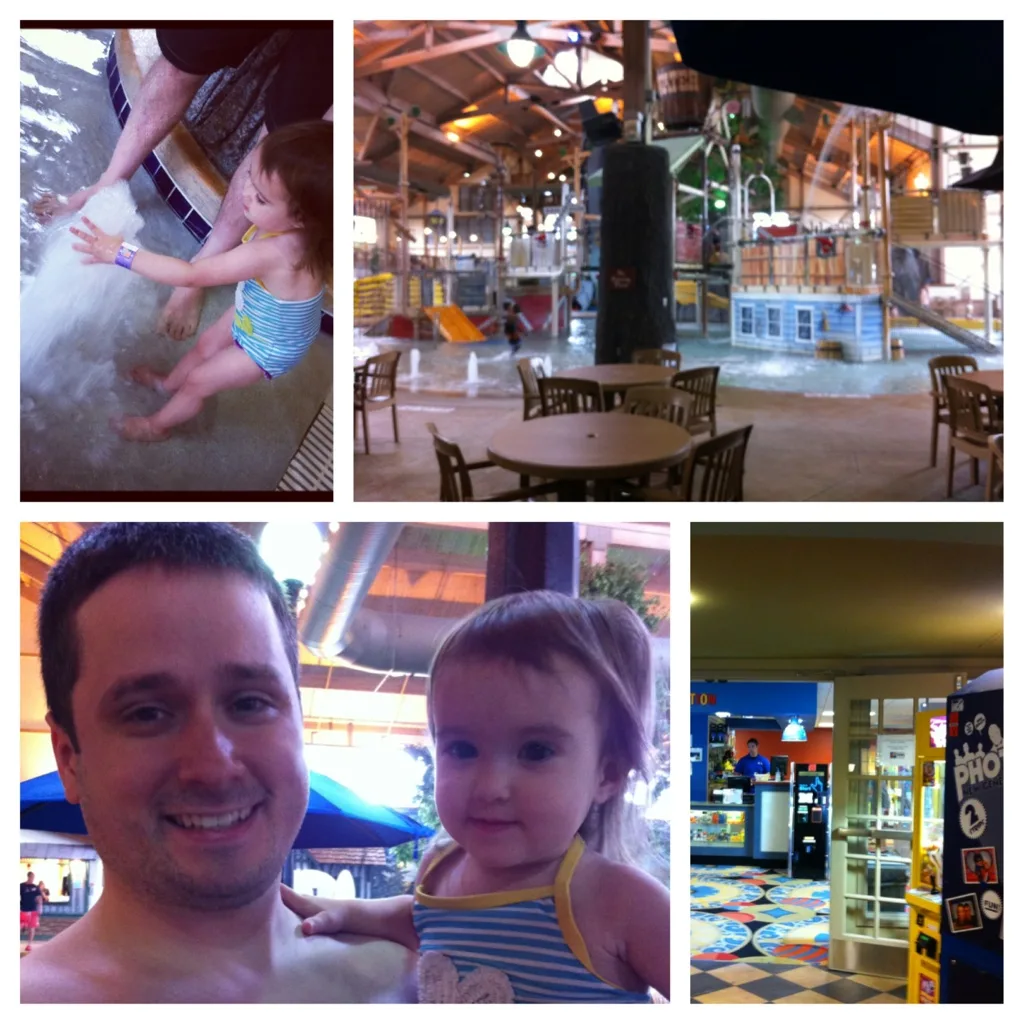 The true highlight of our weekend getaway was the Springs Water Park. They have an arcade too, but we never made it inside there. We were too busy to enjoy the park when we got married at Country Springs, but I know several of our guests loved it! This time it was our turn. The temperature is basically perfect, making it a great option on heat advisory days as well as during winter. Towels and life vests for children are offered too.
We didn't get to go on any of the slides since Rissa was nervous with all the splashing. If you can go down there in the morning, I highly recommend it – less busy than later in the afternoon and evening. When we first went in, Rissa was super excited to go swimming. She played with the water spraying upwards on the edge of the shallow children's area. With all the water guns and various parts that spray water it is hard to stay dry!
We walked around it and Rissa enjoyed going down a small slide a few times. Unfortunately, she was a little scared of the big bucket. Every so often (10-15 minutes maybe?) the bucket gives a warning bell then dumps a lot of water over the area. I figured out quickly where to stand to avoid the drenching but it still scared my toddler.
Funny thing is, she kept talking about the bucket the rest of the day. So when we asked her if she wanted to go back, we were happy to see how excited she was! Too bad once we returned she wouldn't let me put her down. We did have fun sitting in a different pool for awhile though.
It made an impression on Rissa because even two weeks later she was telling my parents about the bucket getting daddy wet while she hugged me and cried. Well, she tries to say I was the one crying (I wasn't), and she also talks about going down the slide where mommy catches her. I should try to record her version of the story – it is adorable.
We really like Country Springs and plan to stay there again in the future. It was great feeling like we went AWAY for the weekend, but were less than an hour's drive from our home. Our family recommends Country Springs as a staycation destination and a travel destination if someone is planning a trip around the Milwaukee area.
You can also read about my experience with Country Springs as a wedding destination!
Connect with Country Springs Hotel on Facebook and their special weddings page too!
________
Disclosure: We received a complimentary stay with water park passes in order to facilitate our review. No other compensation was provided and the thoughts and experiences shared are our own. We paid to stay there 6 years ago and are willing to do it again!