When people used to tell me to soak up the newborn days because "they grow up so fast!" I used to roll my eyes and think how cliche it sounded. Well, I'm here to tell you… THEY GROW UP SO FAST! I'm not sure why Xander's time seems to be flying by quicker, but maybe it's because my focus is split between two littles instead of just one? I mean, sure, I'm amazed at how much Rissa has grown too but I don't stop to wonder if I missed a week or two by accident when I had a moment to shut my eyes.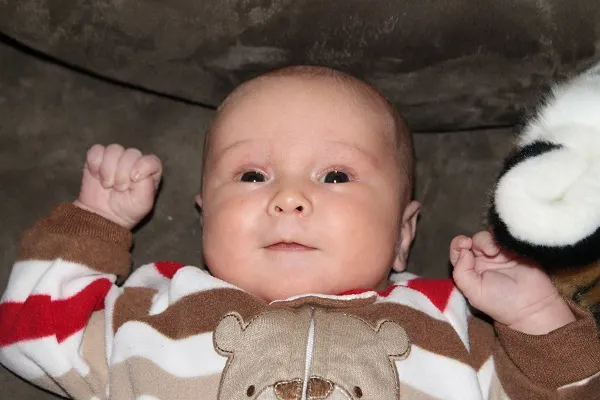 Seriously… it's been a month since Xander was born?
I'm not kidding when I tell you that my perception of time is very skewed right now. But, hey, by the time I finish writing this he'll probably be two months old, ha!
What he's doing:
He has longer awake times now and is nice and alert.
Showing interest in staring at things like the Christmas tree (nope, not down yet) and his little toy elephant… and of course mama.
He's smiling here and there.
He makes this cute little "o" face. (Sort of reminds us of "Blue Steel" from Zoolander.)
He's cooing at us and will get verbal to get mama to look at him (for those rare times I'm not!)
Loves to snuggle with us.. even with his sister when mama is watching over them.
He's lifting his head up and trying to do push ups.
Sleeping as expected for his age.
Already grew out of his newborn sized clothes within the last week (due to length and fluffy cloth butt) and is into 0-3 month and even some 3-6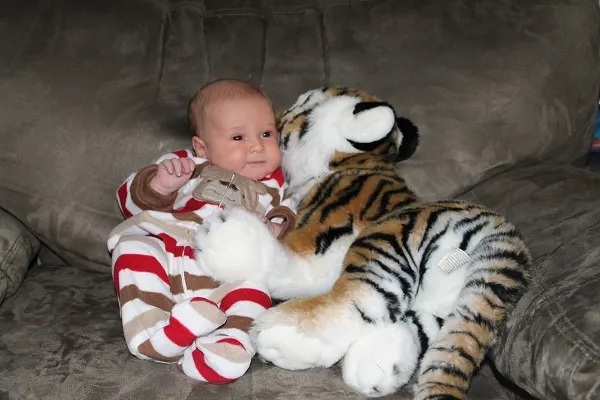 What I'm looking forward to in the next month:
More alert time and being more interested in watching toys.
More smiles!
Him being more entertained by Rissa's antics.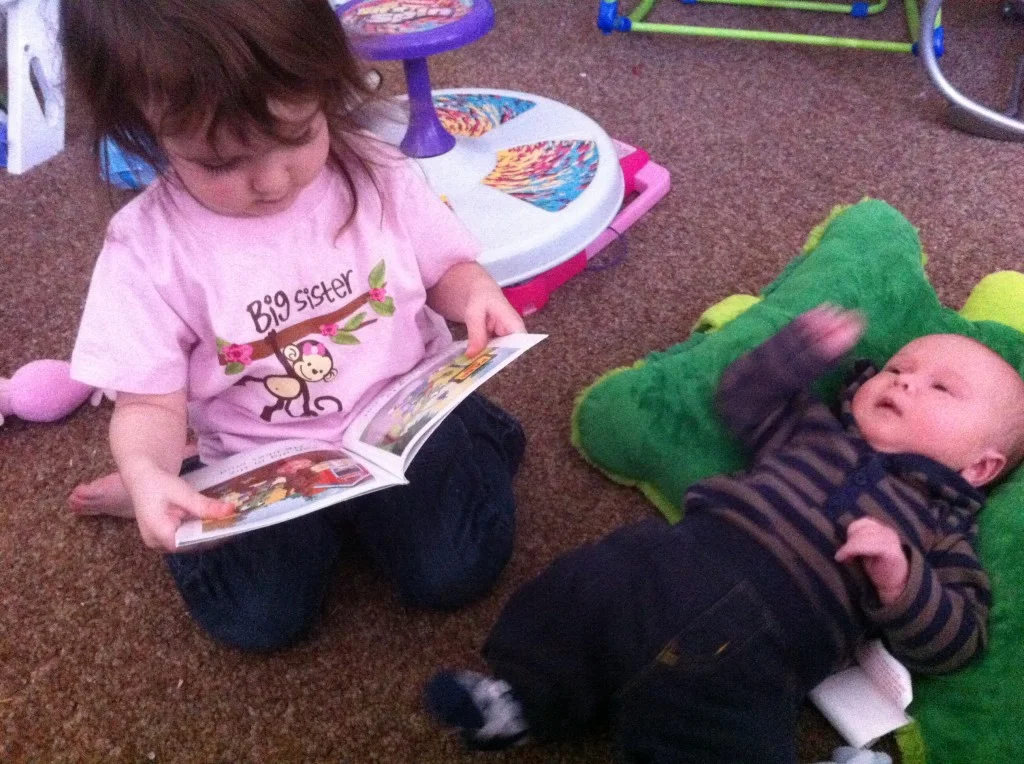 The big sister report:
Rissa likes to help me if it has something to do with Xander, otherwise it's hit or miss when she's given directions or asked to do something.
She loves her baby brother… but does get asked to give X some space otherwise she'd kiss him all day if she could.
She likes to tell us that "Baby Xander is so cute and smart."
There's less jealousy over nursing time unless she's really tired or upset… then it can cause a meltdown if it's not her turn.