It's really no secret that I'm not *gasp* skinny. The only time I ever was thin was when I was a preschooler. Even in high school I was curvier even if I wasn't actually fat like I thought at the time. It can be very frustrating to be a bigger woman in our society. Besides the self-esteem issues and rude people, it can be difficult to find decent and comfortable clothing and other various items. Too often larger sizes carry a MUCH higher price tag, its ugly as sin or it's just not available in my size.
Nursing Pillow for Plus Size Moms
This post contains affiliate links.
I know, I could lose the weight… I can control this… I've heard it all before. Thing is, that all assumes I never try and doesn't take into consideration just how difficult that can be especially as we grow older. And honestly? I don't think I'm that huge where it should be so hard to find decent fitting maternity and nursing clothes. I have been lucky enough to find SOME quality clothes for plus sized mamas – pregnant or not, but it usually involves shopping online and tends to carry higher price tags.
The ONE thing I've had an issue finding was a good, quality breastfeeding pillow that fit me nicely.
Until now…
Other nursing pillows I've tried have been mediocre. Some don't want to stretch around my middle very well and end up leaving a crater between the pillow and my body where little babies roll down into. Others don't have straps along enough to attach around me to "stay put." That is, until I tried the My Brest Friend breastfeeding pillow.
When it first arrived, I was a little nervous that it was just another one that LOOKED great and comfy, but wouldn't be able to accommodate my thick middle. In the package it looks like it will only fit nicely around a thin woman who has bounced back right away from giving birth. Thankfully I was wrong!
The strap is much more adjustable for securing the pillow around my body because it uses velcro. This also means it's easier to adjust one handed as well! It fit around me at 28 weeks pregnant – surely it'll fit around me after this baby arrives! I wasn't even at the end of the strap, so it had room to spare. I was so happy to see that this nursing pillow is one of the few in my experience that will truly fit (most) every body. They also have pillows designed for nursing twins, too!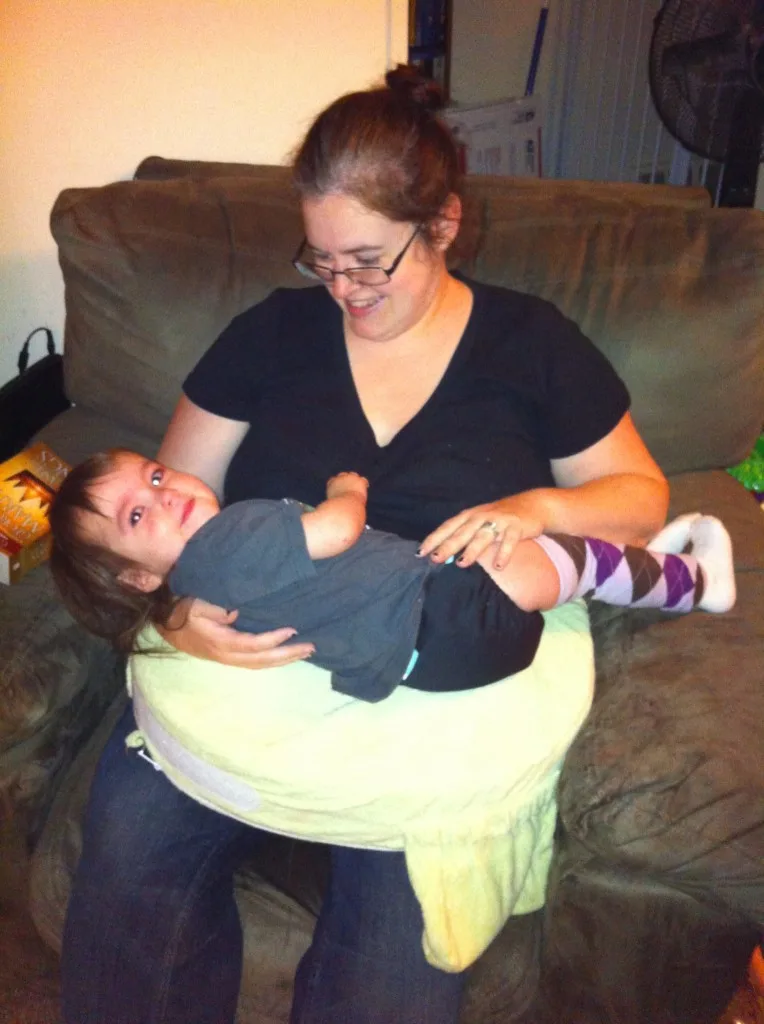 After I got over the joy of realizing it actually fits me, I ran my hands over the cover, feeling the soft fuzziness beneath my fingertips. It's no wonder my daughter is trying to claim it as her own pillow now – it's soft, cozy, and comfortable. She even wanted to lay on it to nurse! It was nice because it kept her off my baby bump so we were both more comfortable. I was puzzled at first because my hands ran over two bumps in the pillow, but I found out from the packaging that those are elevated to give my arms support while cradling baby.
I do wish the back support pillow came around more for me, but I still felt the support while I sat in the living room chair with it. Now I won't have to bother Brian to cram a pillow down behind my back every time I nurse baby boy when he gets here. I always need the most support with my posture during the newborn days. At least, that was the case with Rissa… maybe also because she was my first nursling and we were both brand spankin' new to the whole thing. Still, it made a difference – I could feel it.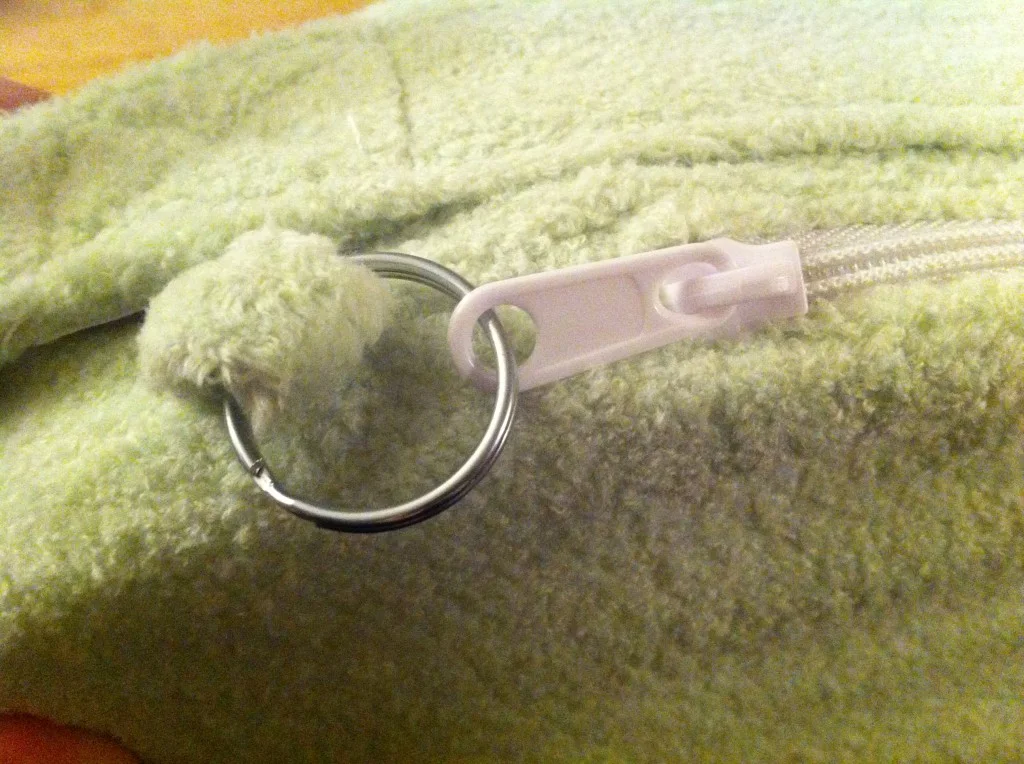 Another minor bonus I noticed was the ring holding the zipper in place. Before having children I would have been annoyed and taken the zipper off of the ring, but now I'm thankful for it. Toddlers LOVE to unzip things – or at least mine does. Now I don't have to worry about her hiding anything in the cover or taking it off when I don't want her to! Oh and there's a pocket to stick some things in like a bottle of water, a book, snacks, etc.
With My Brest Friend nursing pillow, I'll feel more comfortable nursing anywhere in the house. I won't feel like I must confine myself to just my nursing throne in the nursery like I did with Rissa. And, I think it'd be a good lap pillow for reading and using my laptop on too… hmm…
Where is your favorite place in the house to nurse?
More breastfeeding tips:
Tips For Handling Breastfeeding Pain