I get asked quite often about my children's names. My daughter's name brought about questions while she was still in utero. When I was pregnant with her I happily shared the name we picked out, but I wasn't as free with my son's name until he arrived. People just have all sorts of opinions before baby is born and are less likely to be rude once the name is actually attached to a cute, chubby cheeked babe.
Thankfully no one has ever said anything negative about my name choices. We opted to go with slightly more unique names, but not "way out there." We also tried to stay away from overly popular and trendy names. My hubby, Brian knows what it is like having a common name while I, Darcy, have a much less common name.
Until now, I haven't really given the explanations of how we settled on our children's names. When asked I usually ignored the question or would just say it was a name I liked. While true, it wasn't the whole truth.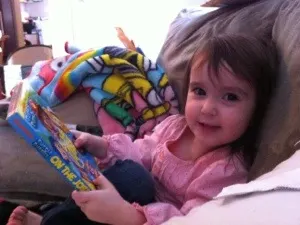 Aerissa
You won't find her name in a baby book and it is not where I found it either. Pronounced Air-rissa (though Ah-rissa works too) it is often mistaken for Larissa or Marissa. It's pretty sounding and pixie like, right?
Well, it was one of the elf names in a video game generator. I played a character by that name for a few years and even began writing a fiction story with Aerissa as the main character.
I loved the name so much that when we discussed baby names I just put it out there. This was at least a year before we conceived her. Brian liked it to and we kept it! Her middle name is passed down from her paternal grandmother's middle name.
Fun fact: she has the same initials as 3 of her cousins and 1 aunt.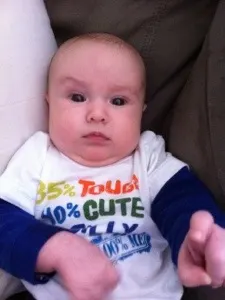 Xander
X's name is much more common than his sister's but still not overly popular. We decided on it back when we selected Aerissa for a girl.
Yes, we had both names picked out prior to being pregnant but were actively trying.
One thing that has surprised me is being asked how to pronounce Xander's name. We've had more than one person ask (or say) Ex-an-der rather than Zz-an-der. Since it is a variation of Alexander I never thought it'd be said wrong.
Anyway, you know how I picked it? See, I love Vin Diesel. (Yes, this is the true story. Stop snickering.) Remember the movie Triple X? His name was Xander Cage. I liked the two names together but settled on Xander and carried on my dad's middle name. For awhile we looked through Y middle names to see if we could give him the initials XYZ.
How did you choose your baby names?