This is our Ultimate Guide To Things To Do In Milwaukee for you to start planning your next vacation or road trip to the beautiful region on the shores of Lake Michigan.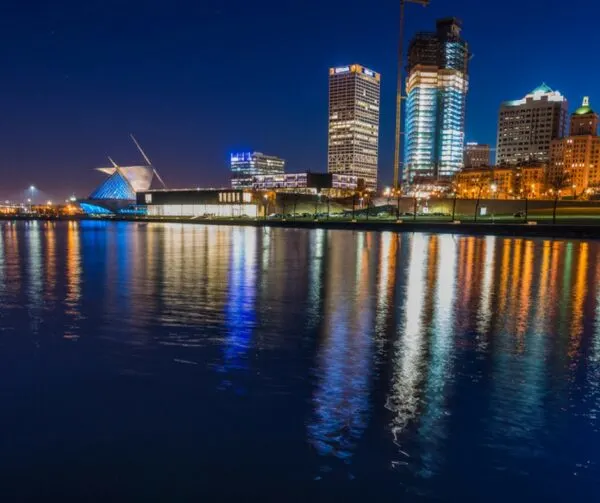 We love this area and know it is a great place to visit for a family vacation or just a fun weekend getaway. Below, you will find a list of our top posts with information and tips on the beautiful city of Milwaukee and surrounding areas.
Guide To Things To Do In Milwaukee
Metro Milwaukee Summer Family Activities: This is a great list that we update each year full of fun things to do in Milwaukee during the summer months. Perfect for keeping the kids busy while the heat is rising outside!
The Ultimate List of Kids Indoor Play Areas Near Milwaukee: If your kids like playing at indoor play areas, this list is ideal for you. Our kids love having a variety of fun places to go play on days that are too hot or rainy (and of course, too cold or snowy!).
10 Museums To See In Wisconsin: This list is wonderful not just for the kids but for couples to use as an alternative list for date nights. While this list is more for summer, most of these are great year round.
Milwaukee County Zoo: You can check out our thoughts before you head out to the fun Milwaukee County Zoo. It's ideal for a day out learning and exploring.
Family Friendly Activities Within Driving Distance of Milwaukee: Day trips around the city of Milwaukee are perfect for a fun getaway or just an afternoon adventure with your family. This list has some of our personal favorite places to visit and things to do in Milwaukee and the surrounding areas.
Things To Do In Wisconsin In The Winter: This list is geared just for winter and not only in Milwaukee but throughout Wisconsin. I wanted to add to this list for you since it may also be of interest during other times of the year.
Metro Milwaukee Small Business Shopping Guide: While this is a shopping guide specifically for around the holidays, each of these locations is a great place to stop and visit when in Milwaukee. If you love window shopping this is one of the best things to do in Milwaukee and the surrounding suburbs.
Things To Do On A Day Trip To Kenosha from Milwaukee: Learn more about Kenosha, Wisconsin and how you can travel there for a fun day out with your family. This is great if you want to get away from the bustle of the city for a few hours.
As you can see, heading out for a fun adventure in Milwaukee is easy to do. We've done all kinds of first hand research for you, and happily shared our favorite things to do in Milwaukee. Don't forget to check our list of discount ticket deals for Milwaukee events too!
Do you have something to add to our list? Feel free to comment!