Say what?! Didn't I say last year that I wasn't going to enroll my 3 year old in preschool? I still believe my reasons for NOT planning to enroll her are valid. It's just that she changed the game plan on me. In fact, signing her up for preschool was the key to her successful potty training. (Which I wrote about in my monthly column at The Stir.)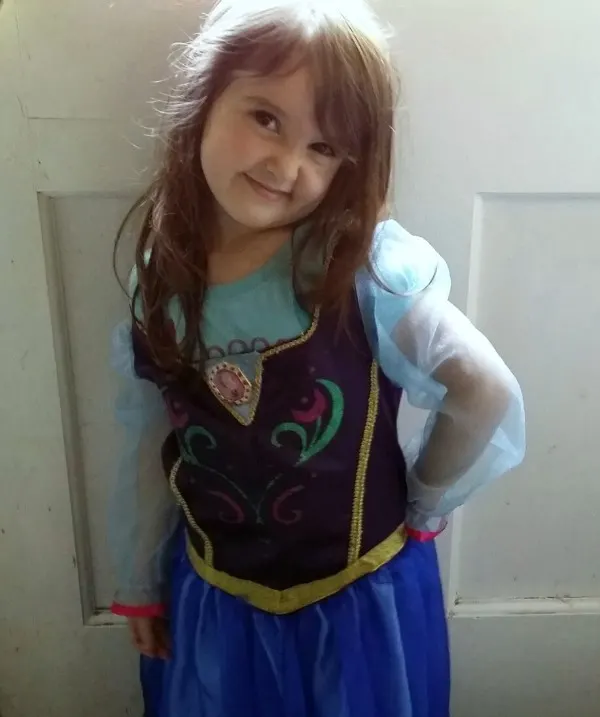 I know, crazy, right?
What's really crazy is school is about to start. I wrote the first tuition check a couple months ago. We went shopping for school supplies. And last night we attended the open house for her school's new building. Soon we go to a special "Meet the Teacher" day. Then class starts shortly after.
My little girl… she's growing up.
When we toured the preschool in May, I experienced Rissa trying to run away from me for the first time because she didn't want to leave when the tour was over. She's been so excited all summer long to start school. However, a few weeks ago she started to show some nervousness about this new chapter in her life. She brought it up one evening as I tucked her into bed….
"I don't want to go to preschool. I want to stay here."
I knelt down beside her bed. "I thought you wanted to go? You've been so excited to go there again!"
"I don't want you to leave me there. You can watch through the window in case I need you. In case I fall down and need a hug."
"Oh sweetheart, I can't stay, but your teachers will help you while you're there. I'll hug you when I pick you up though!"
we hugged then a barrage of excited questions tumbled out of her mouth. I did my best to answer them, but I'll spare you those details. Her questions are far more entertaining than my responses.
Do they have paints there? I'll paint you pictures.
Do they have bunkbeds there?
Chairs?
Music instruments?
Stories to read?
Do they have a potty in case I have to go pee pee? (Yes, of course there's a bathroom!)
Will the teacher will hold me on so I don't fall in? (No, she won't hold you on. You know how to go on a big potty by yourself.)
Do they have something to drink?
Do they have yummy snacks in case I get hungry?
A refrigerator? For juice and stuff?
Do they have stuff for me to learn? Like shapes and numbers and stuff?
Since that chat, she's back to super excited mode and asks a gazillion questions about school and the teachers every day. A few days ago her teacher sent a handwritten letter to Rissa. Oh my goodness, did she ever love that! (I thought it was a nice touch too.)
While at the open house last night, Rissa and Xander dove right into playing and exploring. They were having such a blast that they did not want to leave. We gave countdown to transition warnings and battled with "one more!" requests. Rissa was on the verge of a meltdown because she wanted to sleep there. Then the girl stalled by picking up toys. Eventually we all left with few tears and plenty of smiles.
Rissa's main concern now is picking out a lunchbox to take along (that she doesn't need since it's a half day) and requesting to wear her purple hoodie on the first day so she can hang it in her cubby! Seriously, it's too cute. I'm uncertain what emotions the first day will bring for all of us… It's going to be SO different having her gone a few hours a couple days each week.