My favorite time of year is when the leaves begin to change. Before the snow and ice come, take some time to enjoy the colors of Fall.
Most every state in the US gives you a chance to see Autumn leaves. Some foliage seasons are shorter than others, and some states might require a few hours of driving to get there, but you can usually find some.
In Arizona, for example, if you drive north to Flagstaff or the Grand Canyon area, you'll see plenty of beautiful leaves. And in Vermont, they're all over but you have to catch them before it gets too cold.
This post contains affiliate links. We may earn a commission at no extra cost to you if you make a purchase.
Best Destinations to See Autumn Leaves
You could plan an Autumn road trip and include a few of these areas. Beautiful.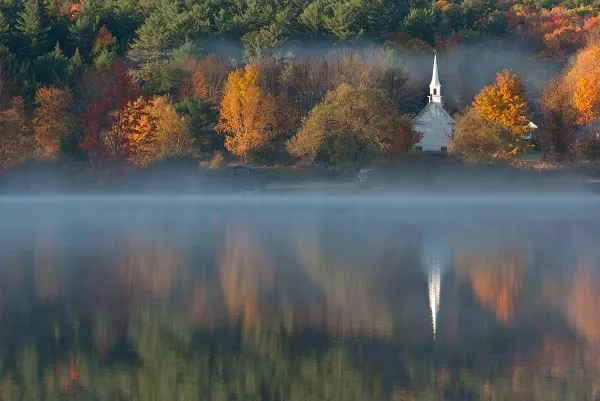 New Hampshire
While there's not a whole lot to do in Eaton itself, the foliage is worth a trip. The lake in Eaton isn't very crowded during the peak of Fall, which makes it an even better photo opp.
As early as September, you'll notice the green leaves turn to fiery hues of red, orange, and yellow in the White Mountains.
While nobody can predict when the peak of Autumn will hit the White Mountains, it tends to cause much chatter in local coffee shops. Even after the peak hits (usually in early/mid October), the colorful leaves usually stick around for another week or two.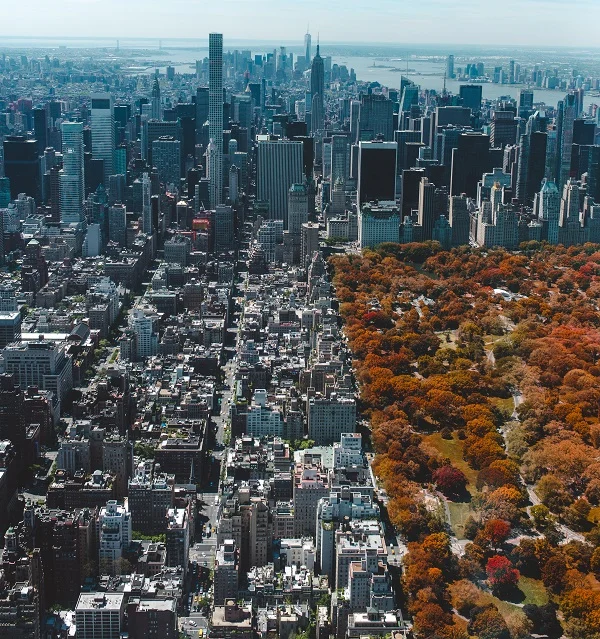 New York
Most every place in New York has signs of Autumn from the end of September through October, and sometimes November.
Albany is gorgeous all year long, but you can't beat the views of Fall from Thacher State Park. Thacher offers breathtaking panoramic views of the Adirondack Mountains.
There are over 25 miles of trails for hiking and mountain biking, and camping is available. You can even take a virtual tour.
Central Park is another spot that's fun to visit year round, but it's pretty crowded most of the time. The picturesque colors of the season make the perfect backdrop for family photos.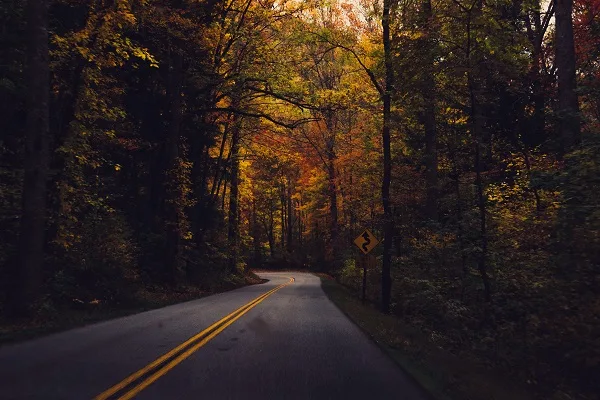 Tennessee
From early October through early November, the Great Smoky Mountains are in full on Fall mode. There are more than 800 scenic miles featuring over 100 species of native trees.
The Great Smoky Mountains sure make a picture-perfect road trip. Read Nat Geo's Scenic Highways and Byways for more scenic drive inspiration.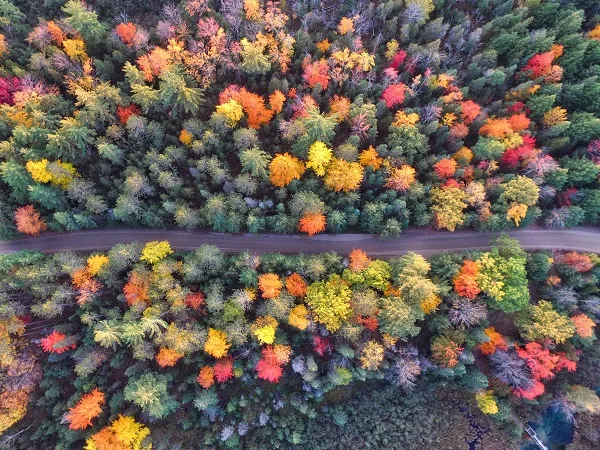 Michigan
Many Michigan folks would be extremely upset if I didn't put their lovely state on this list! You'll find some of the best scenery in this great state.
Locals say the Fall colors in Copper Harbor are some of the best in the entire country. If you visit, you might be likely to agree! There is the "Tree Tunnel" on US-41, and of course there's Lake Superior, too. Typically, the peak for colors is around the second week of October.
Tahquamenon Falls might be a little difficult to pronounce, but is one spot that cannot be missed on your search for Fall foliage. With a width of 200 feet, and a drop of nearly 50 feet, it's one of the largest waterfalls east of the Mississippi.
There is a cluster of lower falls as well, which can be seen from the river. Many take advantage of the hunting opportunities here during the Fall. Campgrounds are also available.
Grayling is yet another picturesque Michigan destination. With Fall colors starting in mid-September and going through mid-October, you've got plenty of time to catch them.
Related: Destinations of a Lifetime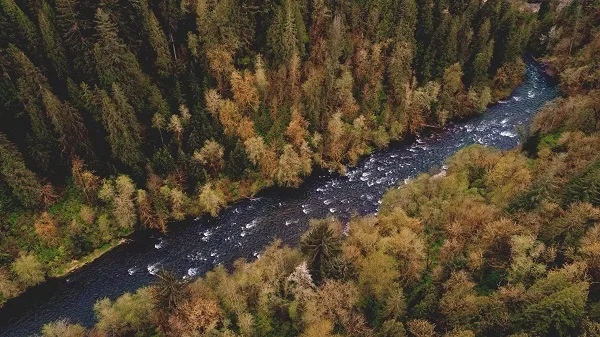 Washington
Black Diamond was well-known for its coal in the 1800s. Described as "oddly rural", it's one of those places that you'll visit and contemplate moving to, simply because of the peace and quiet.
The majestic views add to the allure of the town. While the cost of living is enough to scare some away, Black Diamond's warm and friendly atmosphere, paired with the mountain views like no other, will make you come back time and time again.
Check out this list of Washington's Top 10 Fall Hikes for even more options.
Wisconsin
You didn't think I'd leave out my home state, did you? I've lived in Wisconsin all my life and enjoy the gorgeous colors of leaves changing.
It's hard to pick specific places because I think there are beautiful views across the entire state, but here are a few you should visit when you are in Wisconsin.
Take the scenic tour at Holy Hill and climb 178 stairs for a breathtaking view of the Kettle Moraine area. It is a religious shrine built on top of a glacial hill.
Granite Peak Ski Area at Rib Mountain State Park offers a unique way to experience central Wisconsin's fall colors. Glide over the autumn leaves with chairlift rides on designated weekends.
There are plenty of scenic roads for leaf peeping road trips as well as unique experiences such as ski lift rides. Autumn leaves typically peak around the second week of October; however, it may vary by a week or so across the state.
Check out the Wisconsin fall color report for more info on estimated week of peek, photos (including selfie stand spots!), and more.
Where is your favorite spot to see the beautiful sights and sounds of Autumn leaves?
Just because your favorite spot didn't make the list doesn't mean it's not amazing. I ran out of room rather quickly.
There are so many places you can visit to see fall leaves, you just have to time it right! Ask locals on Facebook to find out the perfect time to visit.
Can't get enough travel? National Geographic's Journeys of a Lifetime will keep you busy.
More travel tips and suggestions: