I'm going to be obnoxious and say this every month, but WOW I can't believe Xander is 2 months old! (Okay, I will try not to say that I can't believe it every month. At some point I have to believe it, right?) I'm late in sharing this but figured I better get to it before we hit 3 months.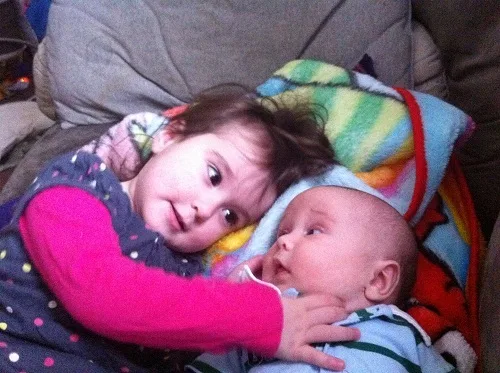 This little guy is such a wonderful addition to our family. Rissa loves him dearly but continues to deal with learning to share baby with mommy. You can tell he loves his sister too, the way he smiles at her and looks around for her.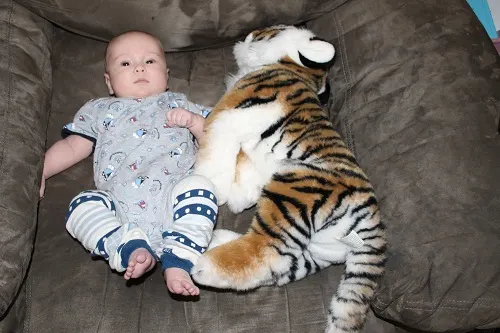 He's smiling and cooing and babbling lots. I won't be surprised if he is an early talker so that he can be heard over his sister! He's starting to do some spit bubbles and nearly laughing. He seems to try and reach out and will grasp objects like my finger and shirt. He has been known to tug on his sister's hair already too. Xander held a rattle the other night and kept bonkin' himself in the face with it. It was adorable.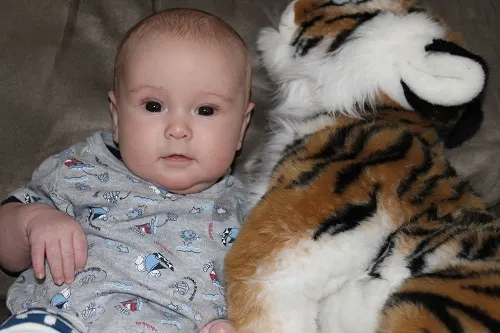 This little guy isn't quite so little anymore though! He weighs nearly 12 pounds and is 24 inches long (born at 7lbs 4oz; 21ins). He did cause me some worry at his 2 month well baby check up and needed a hip x-ray. The doctor hasn't heard any clicks or anything when moving his legs around to check his hips, but when his legs are straightened out the fat rolls don't line up. I guess they are supposed to… but if they don't it could indicate a rare hip condition. An x-ray was the only way to rule it out. Thankfully everything looked normal!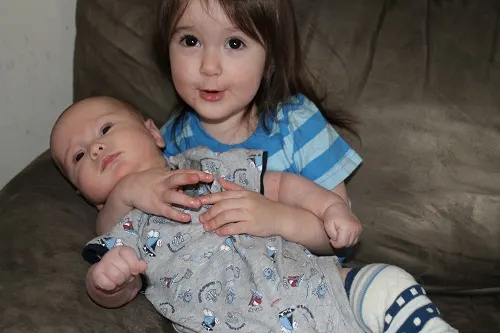 He continues to nurse like a champ and will take a bottle when left with gramma (yay date night!). I'm also happy to report that he sleeps through the night. Good thing because I'm more exhausted at the end of the day now and appreciate some solid sleep. I have been pretty blessed with that with both kids. He's definitely more laid back than Rissa was at his age – or is that just how I remember it?