As many of you know, we started trying for baby #2 a few months ago. I had some checkups done to ensure my blood sugar levels were normal and I started tracking my ovulation using the e.p.t. Ovulation Calendar app since Aunt Flo was right on time for three months in a row.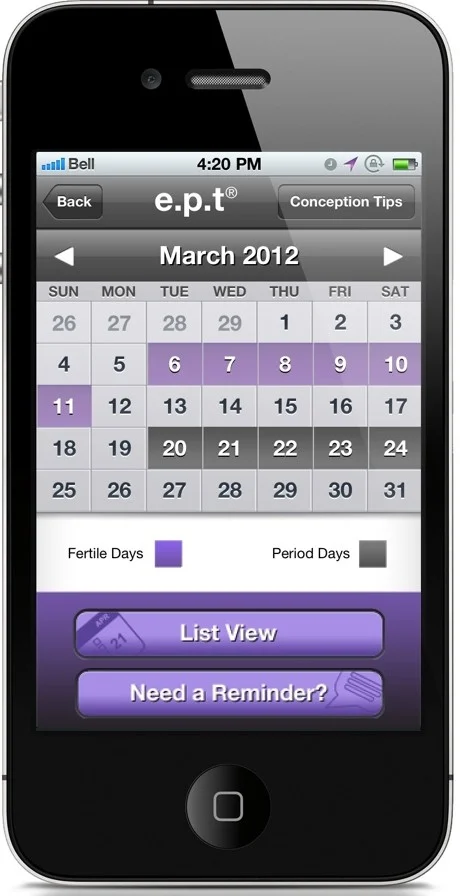 We wondered if it would still take 3 years like it did to concee Rissa or would we be successful sooner?
We officially started trying in March which was around the same time I received a few e.p.t. tests to review – the analog (interpret the lines!) and digital ones.
e.p.t. is the pregnancy test brand I prefer and it was one of their digital ones that clearly told me I was pregnant with Rissa.
At the end of March I started to feel very, very tired, and my period was late. Normally that meant little to me, but the past three months had been like clockwork. I took an analog test the first day of my missed period.

The proof is in the test!
Of course, being excited and wanting to be certain, I also took another two, three, four tests! A couple digital and another analog – which are all easy to take and read. All were positive!
I trust e.p.t. but couldn't wait to see the doctor and determine the due date. I had a pretty good idea based on the ovulation calendar though!
I'm happy to announce today that I'm going to be a mom again (not that I ever stopped!). Baby #2 is due to arrive around the beginning of December! As of today I am 11 weeks and one day along. Normally I would wait until 12 weeks to make a big announcement, but I thought Mother's Day would be a good day to share my news! My only thing now is trying to figure out how to turn off the ovulation email alerts!
Disclosure: e.p.t. provided pregnancy tests at no cost to me in order to conduct my review. No other compensation was received. The app is free! You can connect with e.p.t. on Facebook and Twitter.