Does it seem like your preschooler has a meltdown if they don't win? Do you dread playing certain games with your kid because they don't like losing? It may be frustrating at times, but don't give up hope. Eventually they will learn how to cope with losing AND be a good sport about it.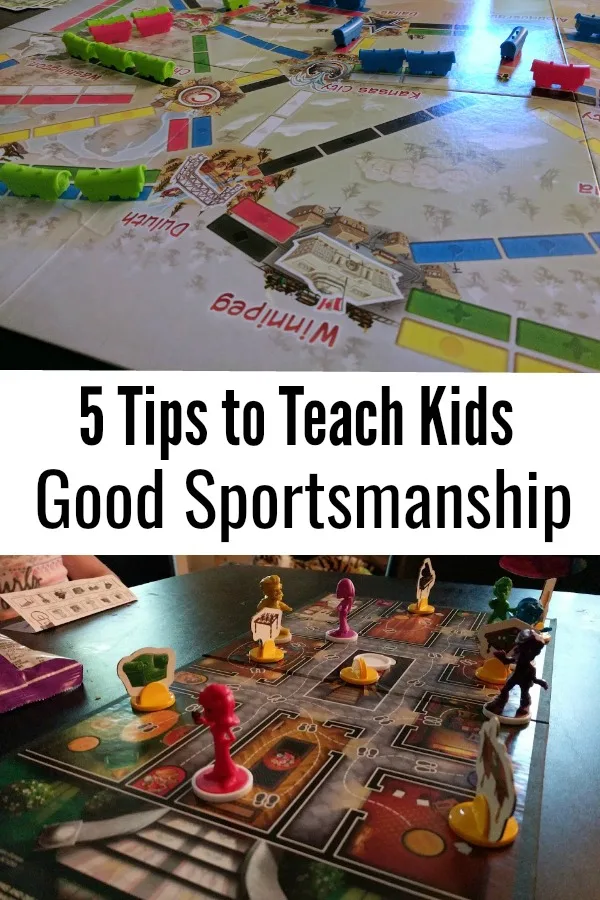 5 Tips on Teaching Kids Good Sportsmanship
Since we play a lot of video games and board games as a family, the issues with how to handling winning and losing is practically a daily occurrence. There was a stretch of time I felt guilty if I won a game. I didn't want to avoid gaming with my kids, so sometimes I'd purposely lose.
And while I may let my kids win sometimes, they don't know that.
I certainly do not tell them that they have to let someone else win once in awhile, but I do teach them that it's perfectly normal to win some and lose some.
Why is it so hard for preschoolers to lose a game?
According to this article on Parents, "For a 3- or 4-year-old, the world is very black and white," explains Wendy Middlemiss, Ph.D., associate professor of education psychology at the University of North Texas in Denton. "Preschoolers tend to think that if they play to win, then they should win, and that makes it hard to come to terms with losing."
These are the tips I discussed in the video on how to teach kids good sportsmanship:
Focus on fun
Focus on accomplishment (and why we love cooperative games)
Feelings are valid, but no excuse for rude behavior
Set and follow rules and expectations
Let them lose
Learning good sportsmanship is a process for kids. I think playing a variety of board games helps teach good sportsmanship by starting with one-on-one interactions that allow you to help guide your child through those emotions.


More parenting tips and family gaming resources you may enjoy: