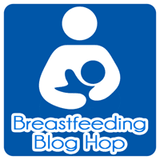 There are many things I wish I'd known about having a baby, getting married, college, debt, credit, etc, etc. But right now I can say there are three things about breastfeeding that I wish I could have known before starting.
1 – Just how emotional it can be, the ups and downs. The uncertainty of it all and the self doubt.
2 – The importance of a good nursing bra/cami.
3 – The benefits of cosleeping and how to do it safely.
I've really enjoyed our breastfeeding relationship, but it has not been the smoothest road. I really wish there was a way to know ahead if it will work out okay or not. It's the one thing you really can NOT practice effectively before your first baby is born. Same with pumping. I still wonder sometimes if I'm pumping right (I don't pump often).
I've also talked about my adventures with nursing bras a little bit. I wish I had gotten some before giving birth!
And cosleeping… I never thought we'd cosleep, but it ended up being what works for us. After struggling and fighting against it, I read as much as I could. I discovered great benefits, it helped us survive growth spurts, and could be done safely.
What do you wish you knew before you started breastfeeding?