Want to raise a reader? Getting toddlers interested in reading is a fun family activity, and it's important to promote early childhood literacy.
Reading is such a fantastic indoor activity for toddlers. It's an activity I value but also take for granted sometimes.
It can be easy to forget that a significant number of people worldwide do not have the privilege to know how to read and treasure books like we do. This is why I love World Read Aloud Day. It's a day where you can spread literacy and love for books by reading out loud to someone or a group of people.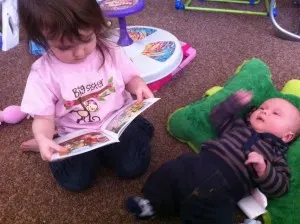 One thing I enjoyed as a young child and even in grade school was being read to. I remember my 4th grade teacher reading chapter books aloud to us. I was often nervous reading aloud but I liked doing it too. It made the books more engaging.
So, now I'm reading aloud again in my life – to my kids! Luckily my daughter loves books, but it can take some time to help children develop a love of reading. I tried to make it interesting right away.
It's tough sometimes when you've read the same book 3 million times, but here are some things I do to keep my toddler interested in reading books.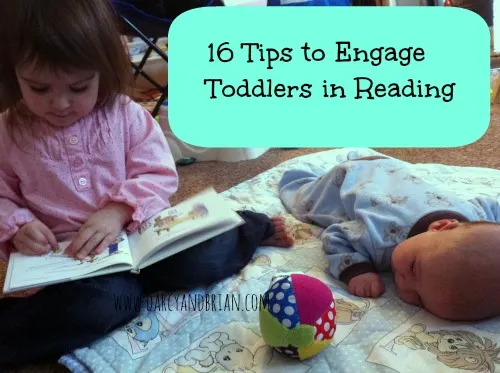 This post contains affiliate links. As an Amazon Associate and a participant in other affiliate programs, we earn a commission on qualifying purchases.
16 Tips to Engage Toddlers in Reading
Start reading aloud to them as infants. They are a captive audience then!
Use different voices.
Use emotion and emphasis while reading.
Use sound effects – Get silly!
Try hand or finger puppets.
Buy books as gifts.
Make reading together a routine.
Let them pick out books.
Get a variety of books: long; short; big; small; thick pages; thin pages; lots of words; no words; etc.
Let them finish sentences.
Sing the words.
Ask them what's happening in the pictures.
Read books with their favorite characters or animals in them.
Go to the library.
Go to story time groups.
Let them see you reading.
We read quite the variety of books. My daughter still likes most of the toddler books we recommended last year, but has found a few new favorites.
She found a stack of children's books that were packed away from when I used to work at a book factory. Once a month we got to pick out some of the rejects that weren't good enough to sell.
Usually it's little things like a crooked spine or bubbles in the cover. Maybe a dogeared page that didn't get trimmed. Some are worse with upside down pages or a whole section missing. So, those have mixed in with the great finds we picked up at Goodwill and ones we've received to review.
Lately her taste has moved beyond the short rhyming books and gone towards longer books with a story line.
Some of these include Amelia Bedelia, Let's Hear it for Almigal, Cat in the Hat: Safari so Good, and collections of stories about Dora and Disney Princesses.
One of the books she found from my old job is aimed at elementary school kids about reflexes. Rissa loves that book for some odd reason! Now she knows all about sneezes, hiccups, yawns and shivers.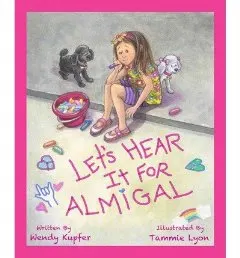 I love seeing her enthusiasm for Let's Hear it for Almigal, which we received for review. It is about a young girl who gets cochlear implants. The story is very positive and supportive of Almigal and also provides a little bit of education about being hearing impaired. Mostly the message seems to show that she's a normal kid who happens to have something in her ears to help her hear.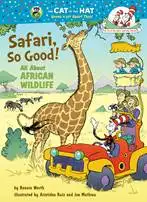 We also received a review copy of Cat in the Hat Safari So Good, which comes with a book and a DVD. It was a good one to read on Dr. Seuss's birthday on March 2nd! This one is taking Rissa a little longer to warm up to for some reason.
I think she expects the Cat in the Hat story, but it's teaching about animals on a safari. We haven't finished it all in one sitting yet. She prefers the classics (though she'll skip around on me during One Fish Two Fish Red Fish Blue Fish).
I'm not sure what books we will read today, but I will make certain we spend some time together with a book or two. I hope you plan a few minutes to snuggle up with your kiddo and read today too.
What is your favorite book to read out loud?