I thought about writing a love letter to my iPhone today then thought that was a little weird. I'd write one to my blog but then I'd essentially be writing the letter to myself – also weird. Instead I chose the more stalkerish route and decided to share which 7 celebrities I want to have as my valentine… you know, if I wasn't married. (Though I think at least one of these guys would be a pass, right hun?) Hey, he gets my love 364 days a year, why can't I rent my heart out for just one day to a bunch of celebrities?
What? Don't look at me like that! He knows I loves him very much! (Just blame Mama Kat's writer's workshop for today's post if you don't like it, mkay?)
Valentines for my celebrity crushes: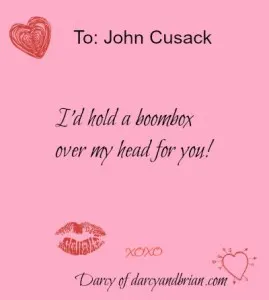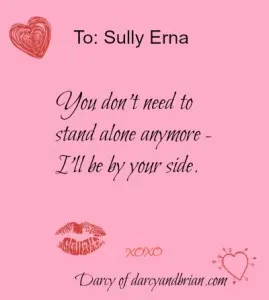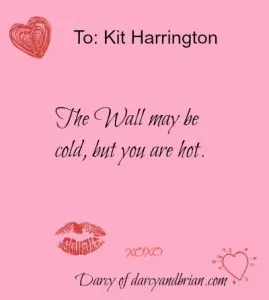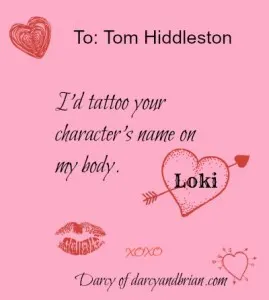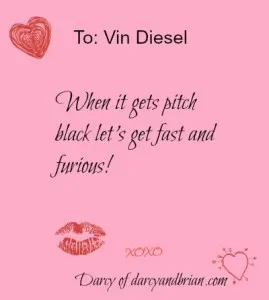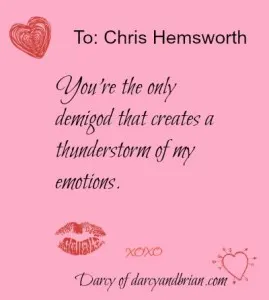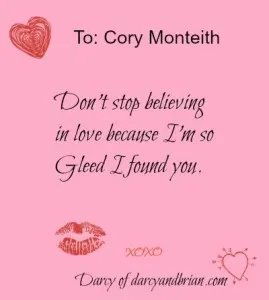 I hope you can catch all the references… well Tom's is not as obvious because I couldn't think of a better way to show my love for a bad boy (Loki). But just in case… in the movie Say Anything, John Cusack held a boombox over his head outside a girl's bedroom playing a Peter Gabriel song. Sully is the lead singer of Godsmack, which has a song "I Stand Alone." Kit plays Jon Snow in Game of Thrones where he helps to guard the far north in a very cold place. Vin Diesel was in the movies Pitch Black and Fast and Furious. I thought mentioning Triple X might go too far in his card. Chris plays Thor. I wanted to mention the magic hammer. And las but not least, Cory plays Finn on Glee who is a fan of singing Journey.
Who in show business would you send a Valentine card to?