February, the month of love, is also the month of heart health. So while we show our love for others, let's remember to love our hearts too. They are hard working, after all! But seriously, it's important to keep our hearts healthy so we can be there for our families.
One of my uncles passed away after struggling with heart disease for several years. My mom currently has issues with her heart as well… Heart disease is scary and can really affect your lifestyle, which is why it is important to be aware of the risks now. Prevention by eating healthy, exercising, and working to minimize risks can help you keep your heart healthy. Too often moms are busy taking care of everyone else that we forget about taking better care of ourselves. It's easy to say that we need to take care of us first, but we don't always practice it.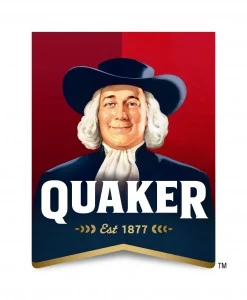 So, Quaker is helping to promote awareness for heart health month. For more than 100 years, Quaker Oats has provided whole grain oats which are a great heart healthy food and is an excellent choice for breakfast. They continue to support the Go Red For Women's heart health movement. This month Quaker has teamed up with Fabio Viviani to share simple steps women can take towards better health, such as starting their morning with Quaker Oats! Yum!
Epic Hot Breakfast – Yes, Please!
Check out this video with Fabio, then share it on Twitter with #QuakerLove to enter the Epic Hot Breakfast Sweepstakes. The grand prize includes a mini-vacation in Chicago and 15 other winners get prize packs with Quaker Oats, signed items from Fabio, and more!
Twitter Party Alert!
You didn't think the Epic Hot Breakfast sweeps was the only party going on this month, did you? Join the Quaker Heart Health Twitter party on Tuesday, February 19 from 8-9 PM EST. The party will be hosted by @ResourcefulMom and @FabioViviani will be the celebrity guest. Follow along with the conversation using #QuakerHearts. Be sure to RSVP for the party for a chance to win prizes!
Stay connected with Quaker on their website, Facebook, Twitter, YouTube, and Google+.
_______
Disclosure: This is a compensated post. All thoughts are my own.