Are you looking for unique baby shower gift ideas? I absolutely love finding the perfect gift for someone and seeing how delighted they are, especially when it is an uncommon gift. When it comes to picking out presents, it truly is the thought that counts, but it feels wonderful to give someone something they absolutely love. It can be tricky at times to find items that match someone's personality without running the risk of someone else getting the same thing.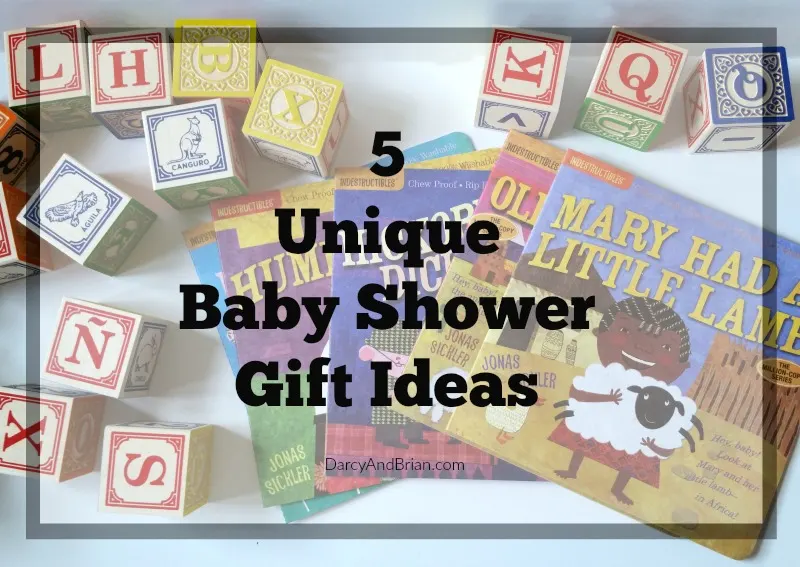 With my love for unusual gift giving, I was thrilled to work with Uncommon Goods to sponsor this post and share ideas for baby shower gifts with you.
Unique Baby Shower Gift Ideas
One reason Uncommon Goods is an excellent place to shop for baby gifts, is because they feature products that contain recycled materials and do not sell products containing leather, feathers, or fur. When I can, I prefer to gift handmade, recycled, or organic baby items. As a new mom, I become much more conscientious about what my baby came in contact with and I want new moms to feel comfortable with the items I give to them.
These are my five favorite baby gift ideas I found at Uncommon Goods: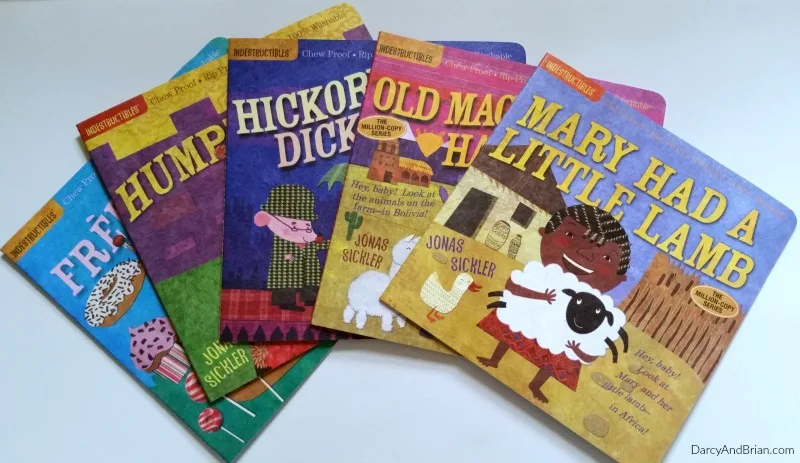 Both of my babies mouthed their books and ripped them apart. I can't tell you how many board books I attempted to replace. I wish someone would have introduced us to the Indestructible Nursery Rhymes Book Set. We received this set to review, and it lives up to its name.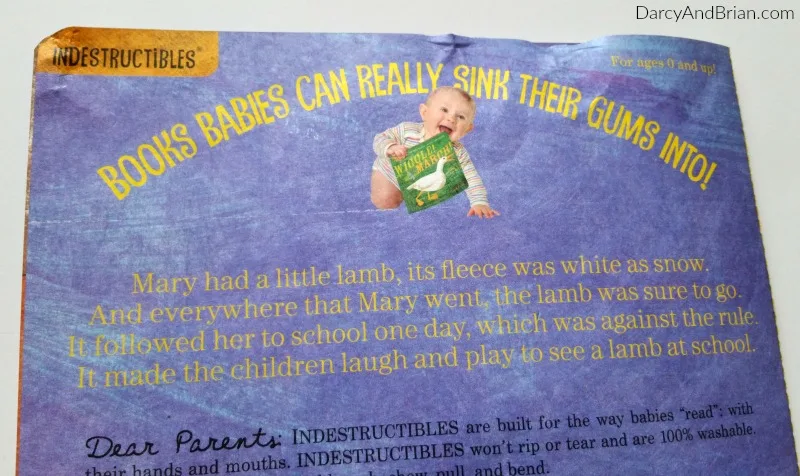 I kid you not, I tried to rip one with my teeth. The cover is a little bent now, but it did not tear. The books are fun to read with babies and toddlers because there are no words – only pictures. They are washable too!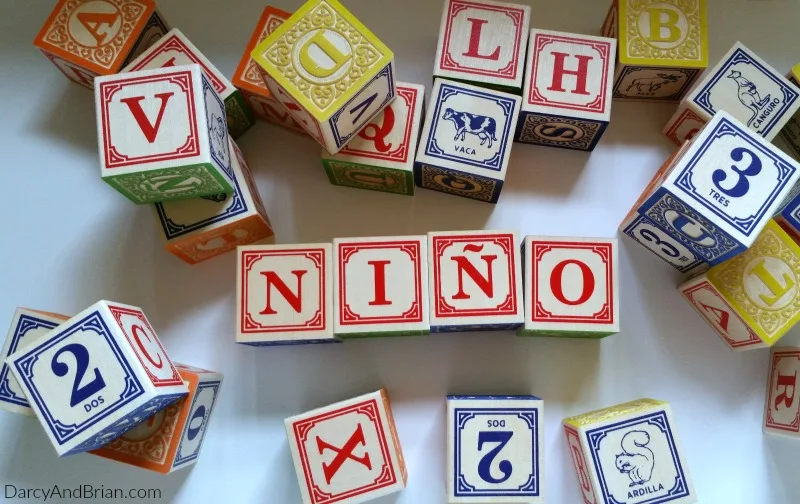 Blocks are a pretty common baby shower gift. Almost every baby has a set of wooden alphabet blocks, but what about Spanish Foreign Language Blocks? What a fun way to introduce another language from an early age. We also received a set of these to review and my five year old was intrigued because she's been learning a few Spanish words at preschool.
If you ever need a reminder on how to swaddle a baby properly, this Tortilla Baby set is perfect. I always said it's like a baby burrito. I like this idea because it's practical and funny!
Eventually all babies will begin teething, so help the new parents prepare with this Wooden Pizza Slice Teether. It is handmade in Illinois out of hard maple and sanded smooth for babies to gum on. If a wooden pizza isn't your style, they also have fruit and veggie organic cotton teethers.
It's never too early to instill a love for science and all things geeky and nerdy, especially if you know the mama-to-be is a geek herself. Help add decor to the baby's room with a Personalized Super Nerdy Framed Art Block. They just may take it along with them to college one day.
For even more baby gift ideas go here.
Unique gifts is only one reason to love Uncommon Goods. Another reason is their commitment to sustainability – not just in an environment-friendly way, but also for their employees.
Want your baby shower gift to truly be memorable? Get something for the new mom-to-be, too. Most of the time all of the attention and presents are focused on the new baby, but mom needs to be celebrated as well. Uncommon Goods has a selection of beautiful, unique jewelry which you can see here. I really like the Mother Nestling Birds necklace – perfect for Mother's Day!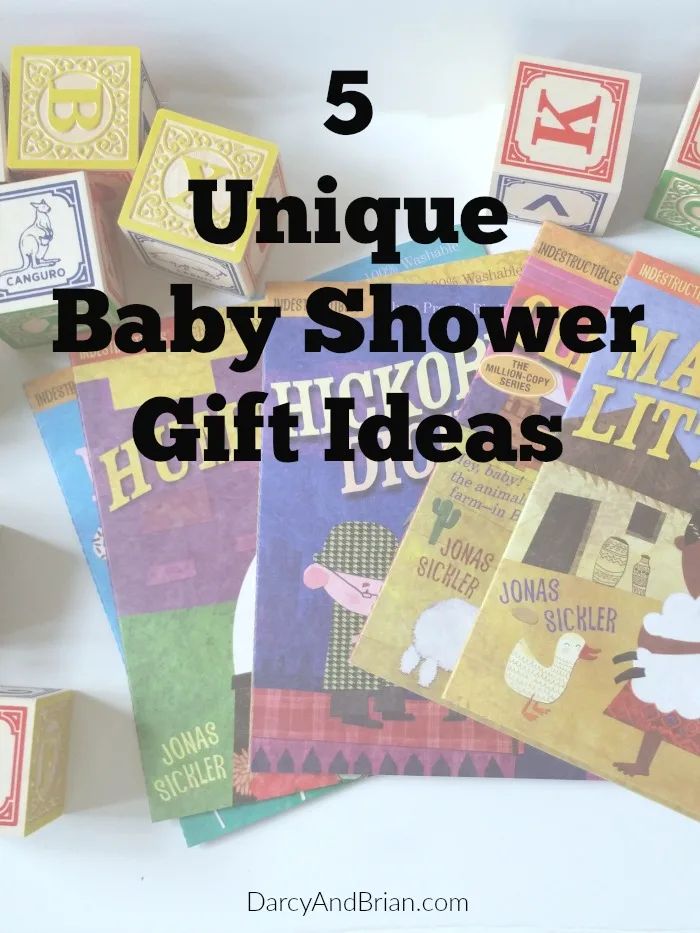 What do you see at Uncommon Goods that would make an excellent unique baby shower gift idea?