Disclosure: I received Heinz®, Johnsonville® and Ocean Spray® products in exchange for sharing this recipe. All thoughts and opinions are my own.
Since becoming a mom I've rediscovered my Crock Pot. I don't know why it took me so long to utilize it on a regular basis, but I love it. It is seriously my favorite kitchen appliance right now. I can use it for practically any meal and for party food. One classic is the party meatball.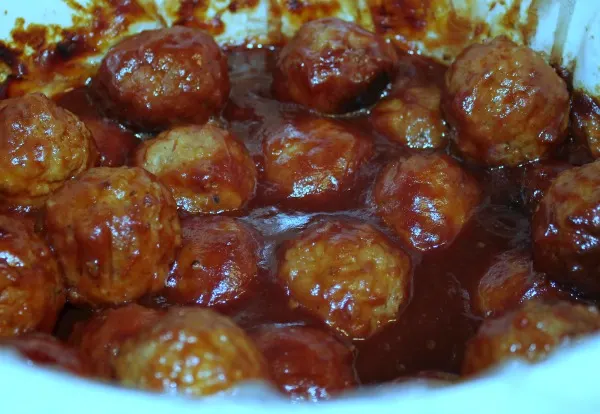 Round ball of delicious cooked meat, smothered in sauce. Often adorned with a toothpick. Yum.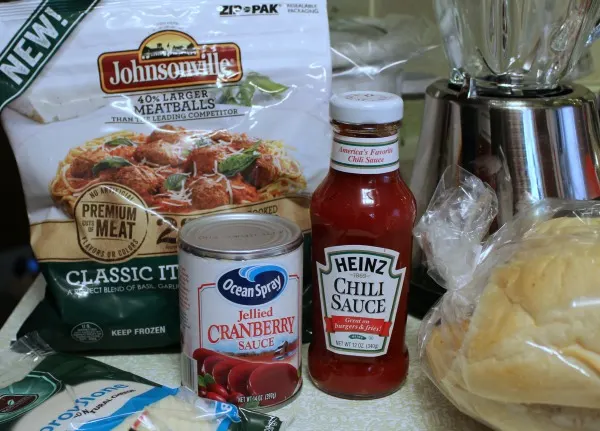 I received everything I needed to make The Ultimate Party Meatballs. The ingredients are few and the directions are simple (and very much like my cocktail wienie recipe). I decided to make and serve these during Sunday night football, but didn't have time for a full game day spread. Instead I took this party food and turned it into our supper with a couple easy additional steps.
Even though I'm a Wisconsinite, I typically am not a fan of jellied cranberry. (Fun random facts: Wisconsin is a major cranberry producer. I used to leave in an area with cranberry bogs.) I'll eat other cranberry goodies and drink their juice, but the traditional holiday jellied red stuff never appealed to me. (I really don't know why.) It was nice finding an alternate use other than serving straight from the can!
Ultimate Party Meatballs Recipe
You'll need:
1 bag of Johnsonville frozen meatballs (28 of them)
1 can Ocean Spray jellied cranberry
1 bottle Heinz chili sauce (or cocktail sauce works too)
Time to make them!
Add meatballs to your slow cooker.
Mix sauce and jellied cranberry together in a bowl, then pour over meatballs.
Cook on high for about 4 hours, stirring occasionally. (I found 4 hours on high to be too long. Mine were done after 2-2.5 hours on high)
Normally at this point I would say to serve and eat them, but we aren't done yet!

Ultimate Party Meatball Sub
I bought a few sub rolls from the bakery and cut out a wedge on top. I placed two slices of provolone cheese on each one, then ladled meatballs and sauce on top. Popped them under the broiler for a few minutes to melt the cheese and lightly toast the bread.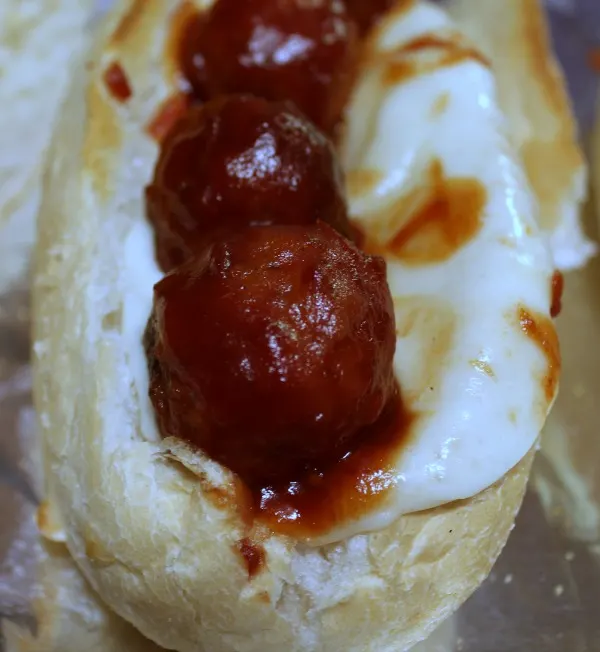 Delicious!