In preparation for Halloween, as part of a sponsored post for Collective Bias®, I made this Ultimate Halloween Trifle recipe using on sale items from Pick 'n Save.
Are you getting excited for Halloween yet? It's almost here! Are you going to any parties? Hosting a party? I'm feeling a little out of my element since Rissa wants a fairy birthday party this year rather than a Halloween birthday party (though she wants everyone to be dressed up). I've been itching to make spooky treats and decided to have my own party. Well, a party for my taste buds. (Or, I suppose in the words of Brobee… "a party in my tummy.")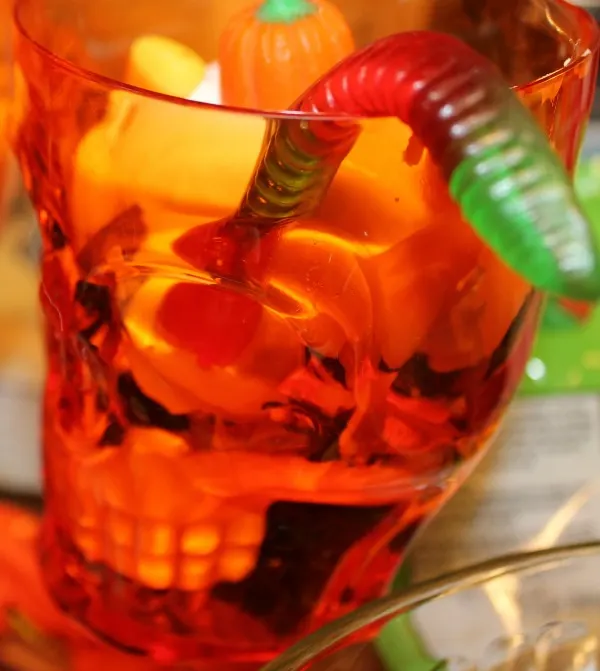 It doesn't help that every time I head to my local Pick 'n Save, a local Wisconsin grocery store, I get inspired to make and bake all kinds of goodies. I'm serious! With the New Every Day re-branding and the great selection of fresh ingredients I've been doing even more of our shopping there lately. You can see my recent shopping trip in my Google+ photo album.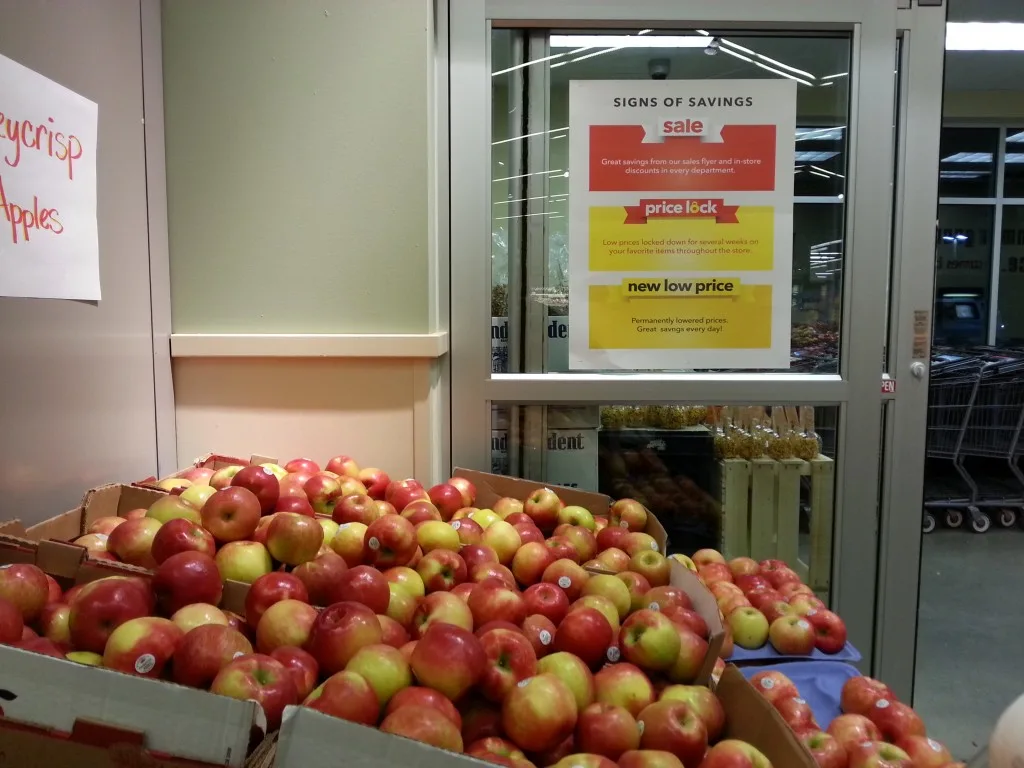 I love the variety of ways to save such as their 77 day price lock, in-store specials, store coupons, and the coupons you can load on your Fresh Perks Card. With price lock I know lots of every day items will be on sale for 77 days. Right now a lot of price locked items are perfect for holiday entertaining. I like looking at the weekly ad online because I can click to add sales items to my list, then pop over to the downloadable coupons.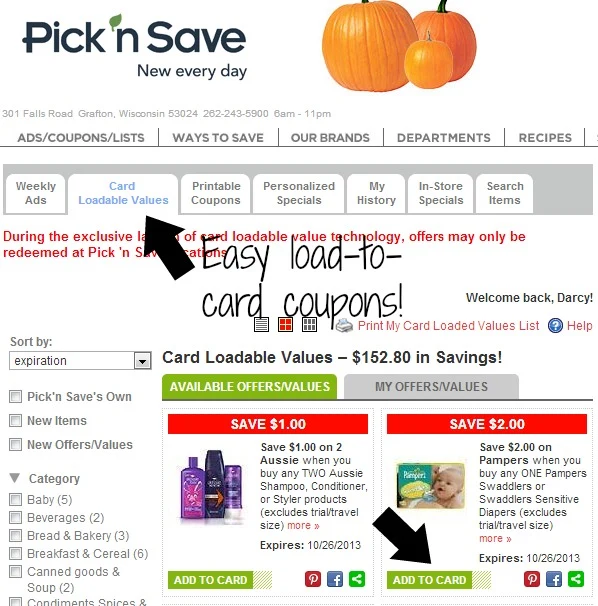 I don't always have time to search through inserts to clip coupons (or I forget them) so having savings come off at the register when they scan my card is convenient for me. Easy peasy! Oh and don't forget Double Daze every Wednesday and Saturday. Gotta love doubling manufacturer coupons, right? You can also find highlighted sales on Pick 'n Save's Facebook Page and shared on Twitter @PicknSaveStores.
Anyway, so I made my list, checked it twice, loaded coupons and wandered the candy aisles. So many delicious ideas came to mind it was hard to stay focused. I decided to combine my cravings into one decadent dish. It's easy to make and will come in handy for any leftover Halloween candy you might have (is there really such a thing?).
It's NOT light on calories. It's a treat though, not a trick – I swear!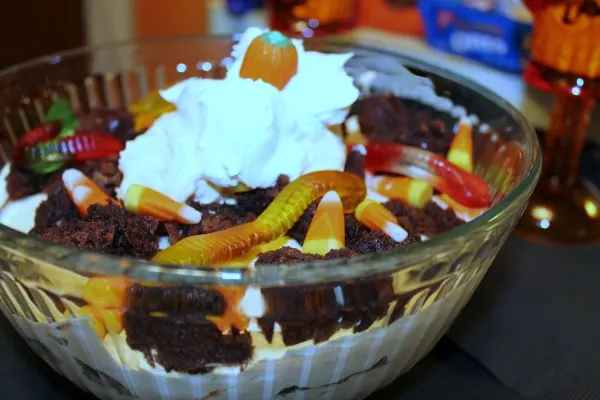 The Ultimate Halloween Trifle
Per usual, making this was an adventure in and of itself. I kept forgetting ONE ingredient after two trips to the store. I made Brian go one last time for me. Both he and Rissa sampled this beauty. Rissa said she loved it and Brian said it reminded him of Dirt Cake, but would call it Gravel Cake. I'm sticking with my name because… I said so.
I made Butterfinger Brownies and layered them in a bowl with pudding and crushed candy and cookies. What's not to love? Yum!
The best part of making this? There are at least two bowl and spoon licking opportunities. That's Rissa's favorite part of helping me.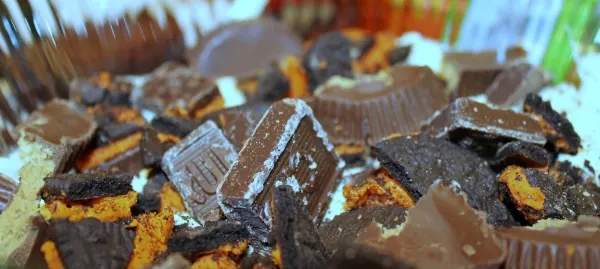 You need…. (a lot of these are approximations)
1 package brownie mix (or from scratch recipe)
6 Fun Sized Butterfinger bars; crushed
1 big box vanilla pudding mix
2 cups milk
1 tub whipped topping; thawed
6-8 Halloween Oreos; broken
6 Nestle Crunch bars; broken
6 Reese's Peanut butter cups; broken
Gummy worms
Handful of candy corn
A few candy pumpkins
Butterfinger Brownies
Prepare brownies as directed on the box (or per scratch recipe). Add crushed Butterfinger bits into batter. I highly suggest baking in a 13×9 pan. I baked them thicker, but they were a little too gooey for cutting up and layering in the trifle dessert.
After brownies bake, let them cool before cutting them up.
Pudding
Mix instant pudding with 2 cups cold milk and 8oz(ish) of whipped topping. (You may want to reserve some for top garnish or use a second tub.)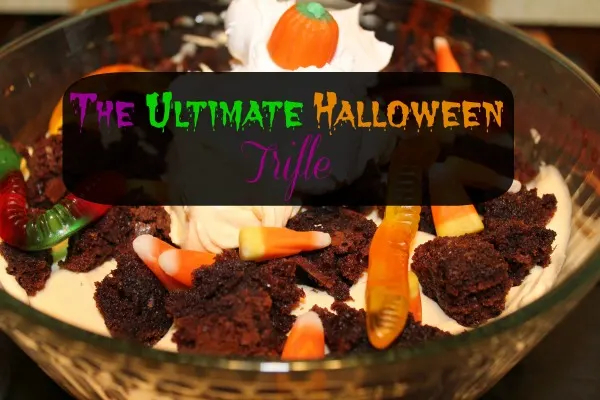 Build your trifle!
Cover bottom of dish with brownie pieces.
Cover brownie pieces with no more than half of the pudding.
Cover pudding with Oreoes, Nestle Crunch and Reese's Peanut Butter Cups.
Cover with pudding.
Cover with brownies.
Scatter gummy worms and candy corn.
Add dollop of whipped topping.
Top with candy pumpkins.
Serve in festive cups! (Super fun to build in the cups if you have the time, patience and storage room.)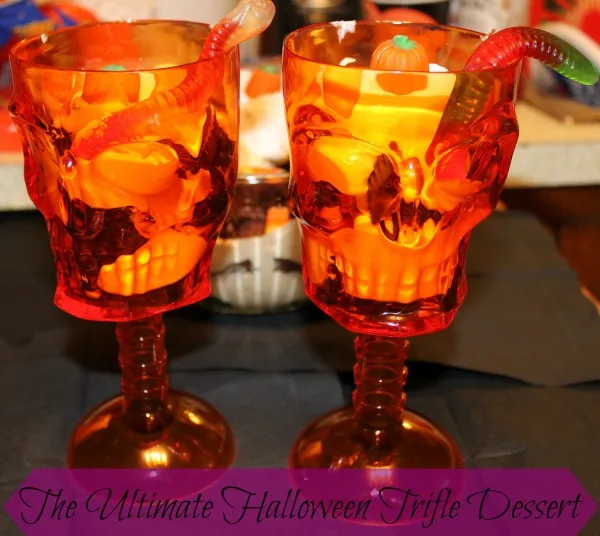 Want more meal and treat inspiration? Follow Pick 'n Save on Pinterest!

Disclosure: This recipe was created as part of a sponsored post campaign.