It almost never fails that I forget to pack something. It's usually nothing big, but sometimes I don't have enough outfits or socks… or underwear. In fact, underwear shortage seems to be my number one traveling mishap.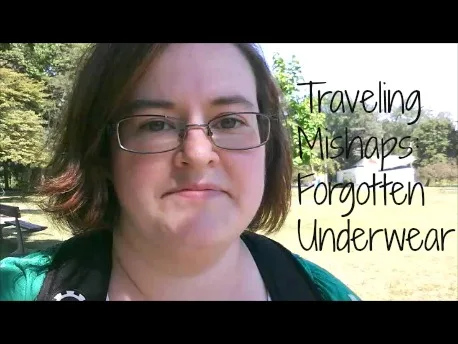 In today's video I confess this secret problem and how I did it on our honeymoon (not on purpose!) and other times as well. Also I tell you the most embarrassing story where I had to wash some while on a trip. Never again do I want to hang my undies on the window sill of a hotel room to dry.
Let's hope I packed enough for our trip to Universal Studios…. if not I'm sure you'll see me tweet about it.
What's the most embarrassing thing you've ever forgot to pack?