If you travel a lot with a baby (6 months+) or toddler – whether by car, plane or train – you need to check out the QuickSmart Backpack Stroller. It will save you space and headaches – trust me! I only wish we'd had this stroller earlier, like for our trip to New York in August. At least I got to give it a good test at the Chicago Toy & Game Fair a few weeks ago. It's now become the designated "trunk stroller"… well at least until I figure out how I'm going to manage two kids needing/wanting to be in the stroller at the same time.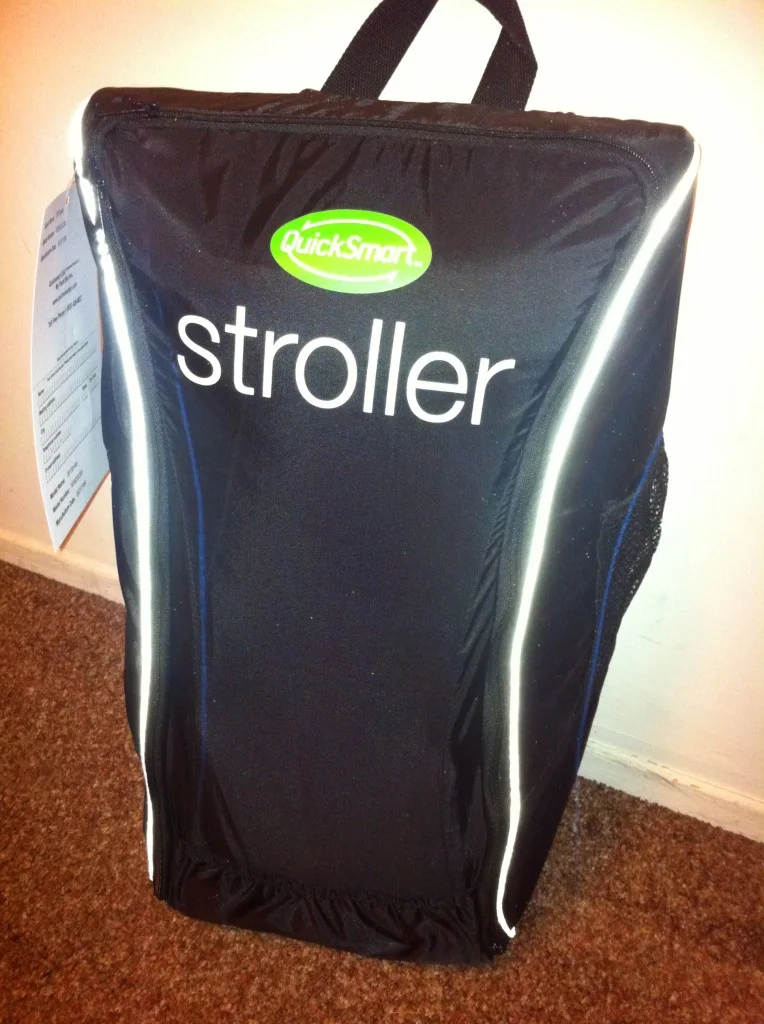 Top 4 Travel Smart Features:
Lightweight – I could carry it and move it around at 37 weeks pregnant.
Easy to fold/unfold – Does require two hands though.
Compact – Barely takes up an trunk or back seat space.
Works as a carry-on – Most airlines should accept it as a carry-on item that can be stowed in the overhead bin.
We took the QuickSmart Backpack Stroller along with us to Chicago because I didn't want to haul along a bulky stroller. Plus, with the crowds and such, if Rissa wasn't in it I wanted an easy way to put it away without taking it back to the car. This stroller folds up so compact that it barely took up any room in the car. Our other strollers take up a good portion of the trunk…. and putting them in the backseat? Fuh-get-about-it. But this one – no more space than a large backpack!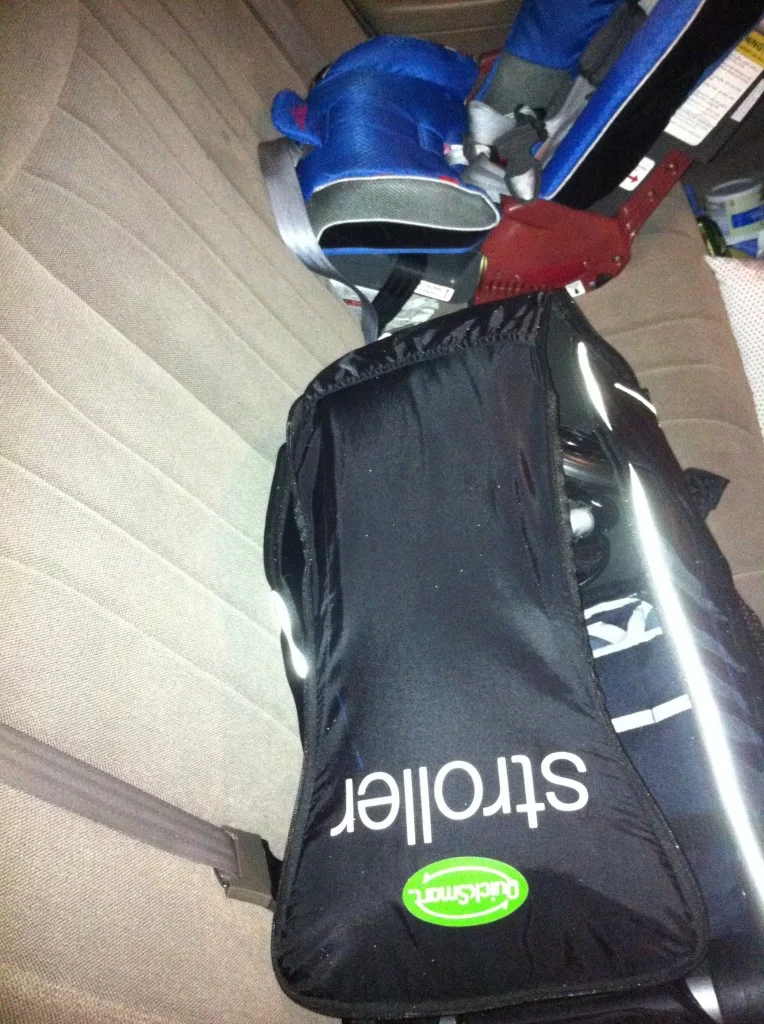 At times it was a little strange to me to wear the empty backpack, but it wasn't a big deal. It created conversation with a few people though. The stroller itself was comfortable enough since Rissa didn't mind riding in it or complain about being uncomfortable. She only wanted out because she wanted to run around and play (which is totally normal for her). I can tell the material is easy to clean since I couldn't get her "Chitag Kid" sticker to stick to it. My only issues were the straps were tougher to adjust compared to our other strollers and I couldn't adjust the handle bar. It pushed fine though.
It's easy to carry on your back while not in use too. Definitely a plus to have free hands when possible, right? I really hated how our other lighter stroller was a danger to walk around with folded in the airport. It reminded me of The Three Stooges spinning around with a 2×4. Plus when you check strollers at the gate you have to hope they'll make it to your destination in tact. Did you know airlines are not responsible for lost or damaged strollers and car seats? They are considered fragile and checked at your own risk. Much better to keep your stroller on board with you, but that's usually impossible to do because of space and size.
When you get it – it's ready to roll because there is absolutely NO ASSEMBLY required. When putting it back into the backpack you might have to push down on the wheels a bit as you start the zipper. The first time I put it back in it took me a little bit and I panicked that somehow it wasn't fitting back in, but after that I got it down without a problem.
Overall, the QuickSmart Backpack Stroller gets an A from us for travel use!
______
Disclosure: We received a stroller to review. It really came in handy!