I've known of Tinker Bell since I was a little girl, mostly from movies such as Peter Pan, Hook, and seeing her flittering about the screen for many things Disney. Until recently I never watched one of the Tinker Bell fairy movies though. I had the opportunity to screen Secret of the Wings in 3D while I was in Los Angeles in August, and then rewatched it after receiving the Blu-ray/DVD combo pack to review.
Now I need to see the other three fairy movies as well as future ones that come out!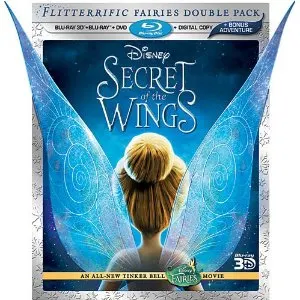 Secret of the Wings is the fourth Disney fairies movie and finally explores winter. The first four movies each focus on a different season. Winter is often tricky to animate due to the snow. Of course, Disney does a fabulous job because they make sure to study nature and keep it as real as possible – from the falling snow to the plants used for their clothing.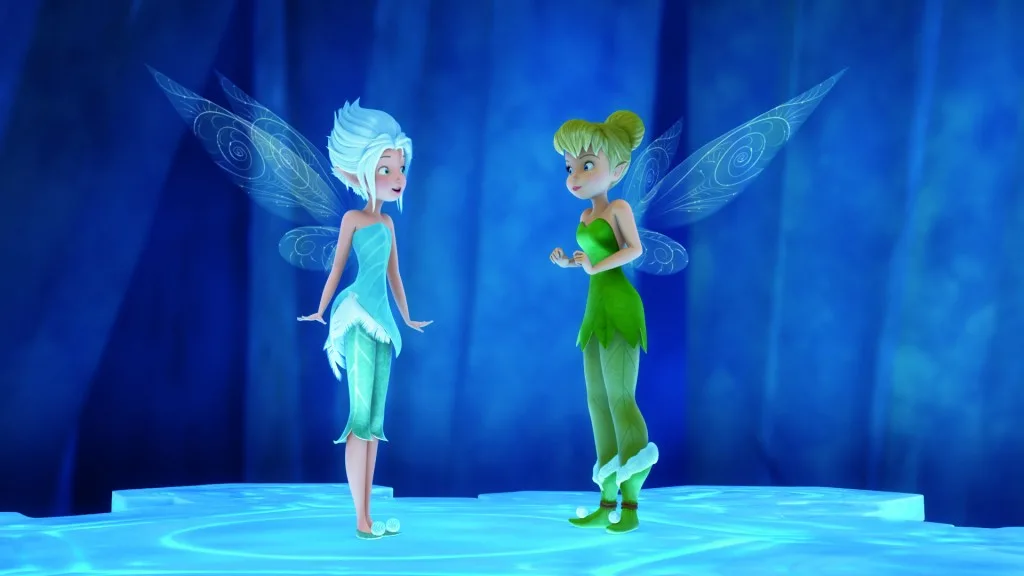 The biggest surprise in Secret of the Wings, besides the Winter Fairies and the Winter Woods, is learning that Tinker Bell has a sister named Periwinkle! Neither of them knew about the other, so we get to join them as they become fast friends and catch up with each other. This movie really shows some of the fun quirkiness you'll find between sisters and does well at forging an emotional connection.
Unfortunately, there are dangers to warm fairies crossing into the Winter Woods and vice versa. It's so dangerous that there's even a rule forbidding fairies to cross which upsets the girls. They don't wish to be separated any longer, but defying this rule causes trouble for the Autumn Woods and threatens life for all fairies. It takes some serious team work to make everything right again.
I really enjoyed this movie (especially in 3D). The writing is excellent in evoking emotion – I teared up several times the first time I watched it. And… I still teared up at least once when I watched it again with my daughter. Rissa liked watching it too! One thing I will say is that this movie is not overly girly. I know most people will think a fairy movie is for girls, but there are boy fairies in it as well. I didn't find it to be something that only girls would want to watch – I think most little kids (regardless of being a boy or a girl) would enjoy watching the Secret of the Wings!
This movie has lots of positive messages about family, friends, team work, and even parenting. When you learn about the rule about not allowing the fairies to cross over, I think you'll see how that can apply to parenting decisions and rules.
The other movies leading up to Secret of the Wings: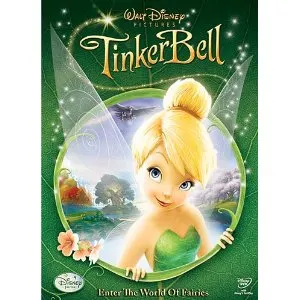 Tinker Bell (2008) – Spring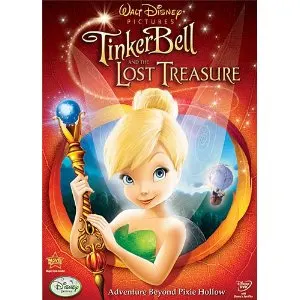 Tinker Bell and the Lost Treasure (2009) – Autumn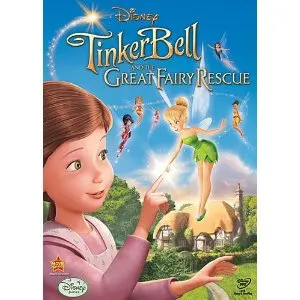 Tinker Bell and the Great Fairy Rescue (2010) – Summer
_______
Disclosure: I received a copy of this movie and attended a screening as part of a media trip.