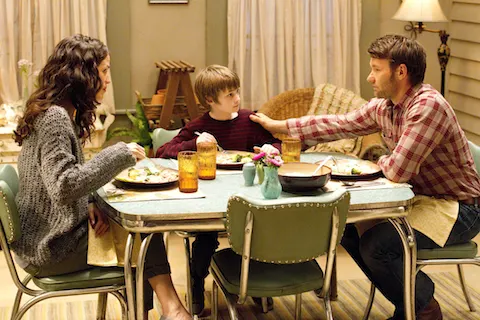 Looking for some fun and easy craft projects to work on with the kids? The Odd Life of Timothy Green inspires feelings of thankfulness and gratitude and so Disney is sharing some great Timothy Green themed crafts that you can download here for free! If you and your family haven't seen the movie yet, it comes out on Bluray/DVD on December 4, 2012. You can see how fitting these crafts are with the movie – especially the "Leaf Behinds."
Crafts included:
Blessings Box made of cut paper and filled with chocolate is a sweet way to express how much and why you appreciate a special person in your lives, making a great holiday gift kids can make for a coach, teacher or friend.
Printable Wish Leaves help kids describe the kind of person they wish to be and can be used as a decorative reminder of their goals.
Leaf Behinds help kids give the gift of "Thanks" when they want to convey gratitude of good wishes to someone who has made a difference in their lives.