Disclosure: This is a sponsored post to share information about supporting Children's Miracle Network Hospitals. The Walmart gift cards and information have been provided by P&G.
All moms worry about their children. Some worries are small, others carry an enormous weight. Right from the beginning, I've worried about the health and wellbeing of my children. The first time our pediatrician said she heard a murmur in my son's heart, I worried. I didn't know a lot about heart murmurs or what it meant for him. As a baby, he seemed fine. Nothing about his behavior, breathing, eating or anything else was out of the ordinary. She said we'd continue to monitor it.
Throughout his first year of life, she continued to hear the murmur at each well baby check up. She explained that it could go away, but if it continued she may refer him to a cardiologist to confirm whether or not my son had a Still's heart murmur.
At the next appointment, she heard it again and put in a referral to Children's Hospital of Wisconsin, which is part of the Children's Miracle Network. I was nervous and worried, even though I knew it was likely an "innocent" heart murmur, according to our pediatrician. We attended our appointment, and he was quite the little trooper during his examination. The doctor at Children's reassured me that my son didn't show any red flags of a serious murmur.
Relief washed over me. I was grateful knowing the hospital had the resources to help us if my son did have a heart murmur. Or if either of my children needed treatment for a serious illness or injury. We've known plenty of people who've needed to take their kids there. It's comforting to know it's available, even though I hope we don't need to go there again.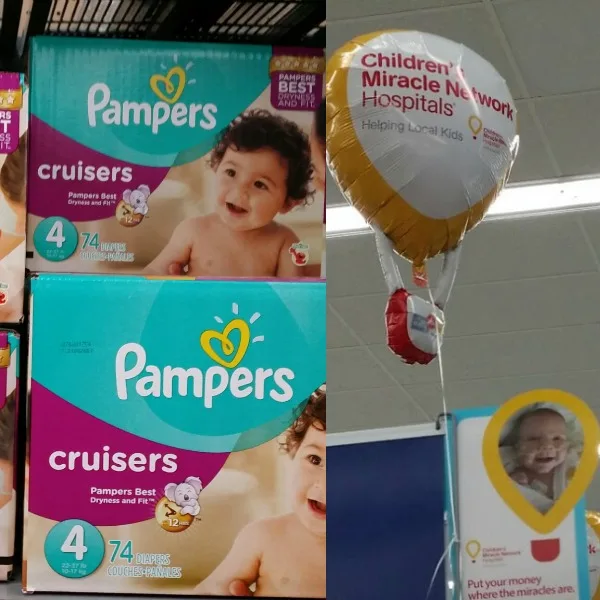 In June 2015, Walmart and Pampers are donating $200,000 to Children's Miracle Network Hospitals. Purchases of Pampers at your local Walmart help support your local Children's Miracle Network Hospital. You may also learn more about the program and make a donation online.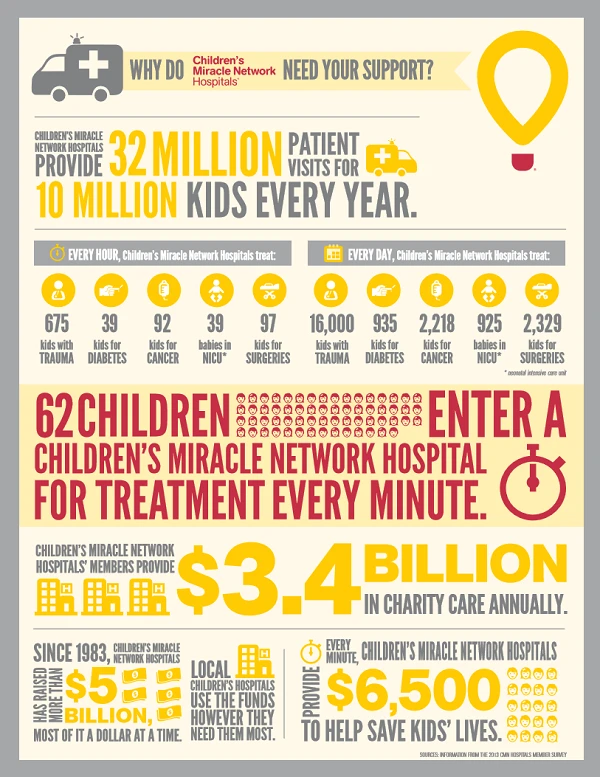 Important stats to know:
Your support helps provide 32 million patient visits for 10 million kids every year
One in 10 kids in North America is treated by Children's Miracle Network Hospitals each year
Every day, member hospitals treat 16,000 children in emergency rooms
Every hour, member hospitals provide surgery for 97 children
U.S. members hospitals provided $3.4 billion in charity care in 2012
Visit Walmart.com/cmnh for more information and to make your own donation today.
Giveaway
Have you ever taken your child to a Children's Miracle Network Hospital?
Comment below by 11:59PM CST on July 17, 2015 for a chance to win a $25 Walmart gift card. Winner must be a U.S. resident age 18 or older. Winner will be randomly selected and contacted by email with 48 hours to claim their prize before a new winner is drawn.
Congratulations to Ashley!