As part of my trip to NYC for Marvel's The Avengers screening at the Tribeca Film Festival, I got to interview Cobie Smulders of How I Met Your Mother fame. Due to the size of our group (25 bloggers!) We were split into two groups and took turns interviewing Cobie who plays S.H.I.E.L.D. Agent Maria Hill in The Avengers. I have been a long time fan of her character Robin on How I Met Your Mother and I looked forward to talking with her about her breakout role in a big movie.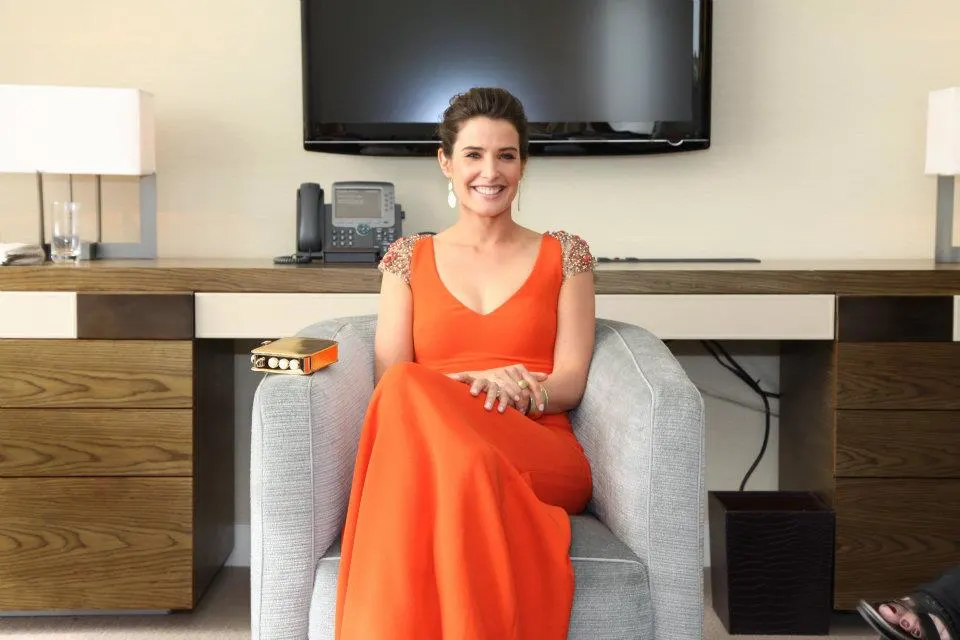 We started off by asking Cobie to tell us about her character, Agent Maria, who works directly under Nick Fury of S.H.I.E.L.D. She's the second female lead in the movie and is in a powerful position within the agency. We learned that while Cobie was a fan of a few comics such as Y: The Last Man and Fable, it wasn't until she offered the script for The Avengers that she really got into them. She was aware of them, but wasn't a diehard fan prior to this movie. To help prepare for her role she read all the comics, read blogs about The Avengers characters, and sought out people's thoughts and impressions of Agent Maria.
"Maria Hill works at S.H.I.E.L.D. she's a very high ranking officer and she sort of works directly under Nick Fury…there's lots of debates about how powerful she is…And she's like described as like the biggest bitch in the universe. I like hate that so much, because women — if you're in a powerful position, you get labeled a bitch. But if a man is in that position, he's just got to do his job…it was kind of cool to approach a role with that kind of stigma behind it, and just kind of own it in a sense."
One of the biggest differences in moving from TV to movies was the stunts. Cobie never did extreme driving stunts before or had to handle or use weapons. Once she realized her part was more than just appearing in the background behind Nick Fury, she went through various physical and weapon training in order to get more comfortable and have her character appear authentic in her actions. Cobie shared with us the beginning chase scene was a lot of work, but fun. She described working on a stunt sequence like the car chase is similar to learning the choreography of a dance.
"I was boxing three times a week, and I was training in Martial Arts, doing some Tai Kwon Do and Jujitsu and I hired a guy L.A. who actually trains SWAT teams to get more familiar with weapons and to feel comfortable holding them."
"But it felt sort of dance choreography where you're driving … then a car hits you from the side … you move your body this way … you jam into second gear … And then you take your gun and hit the windshield and you shoot out the windshield and then you run out of bullets so you throw the gun down…"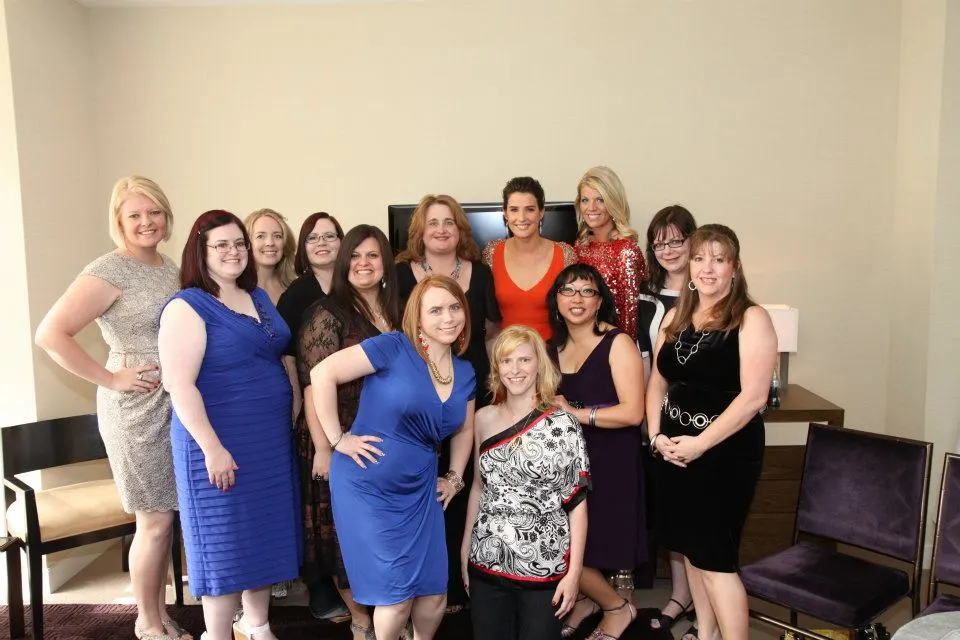 I asked Cobie what it's been like interacting with the fans and she said it has been very positive. Others told her to wait for Comic Con, but overall the experience has been very positive. Fans aren't disputing things about how her character looks, dresses, or acts which helps. Like many of us, there can be lots of positive things said and one negative comment can really stick with us, but overall she's really enjoyed the experience.
And the question we all wanted to ask Cobie – as a mother and an actress – "What would you say in the film appeals to families?"
"Well, you know what I like about this film is it's kind of a dysfunctional family…it's the way that these separate superheroes have to come together to succeed. I feel like there's sort of a team, a family dynamic within that – and it's cool to see them rise above their personal issues and accomplish the goal."
These were group interviews and the time went by so quickly that it was hard for everyone to get all their questions in. So, if you suggested a question and it wasn't asked – we are sincerely sorry! It was a wonderful experience to talk with Cobie and she really made it feel like the girls were getting together to catch up.
Did you learn anything about Cobie or Agent Maria that you didn't know before?
_____
Disclosure: I attended The Avengers Event as an all expense paid trip and guest of Disney/Marvel. Portions of this interview have been summarized if not shown in direct quotes. Photo credit: Louise of MomStart.