A week ago, I shared my 4-year-old daughter's sweet request to take her Daddy dancing for Father's Day. I researched local live music concerts in the Milwaukee Area and compiled a list of the family-friendly events I found. My daughter created a card for him and in it we wrote out an itenerary with five of the events I found to check out over the next five weeks.
Our first stop was Wauwatosa's Tosa Tonight by the Village in Hart Park. The R & B Cadets were playing at the Rotary Performance Pavilion.
So we put on our dancing shoes and headed out to the live music.
And had a blast dancing!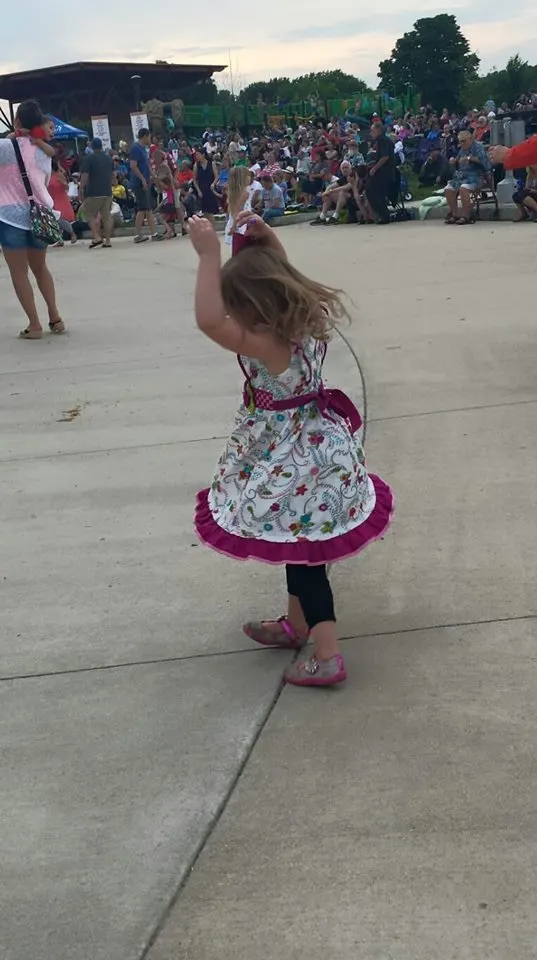 My normally shy daughter, was so excited and was dancing by herself, twirling away, in front of the huge crowd assembled to hear the band. The atmosphere was both upbeat and relaxed. Food vendors lined the back of the area serving tasty treats from Bel Air Cantina, Leff's Lucky Town and Maxie's. People were sprawled out on picnic blankets or sitting in folding chairs enjoying the concert while others took to the large concrete area designated as the dance floor below the band's raised stage.
It was a great spot with plenty of space to dance with her Daddy! A perfect family-friendly destination this Summer.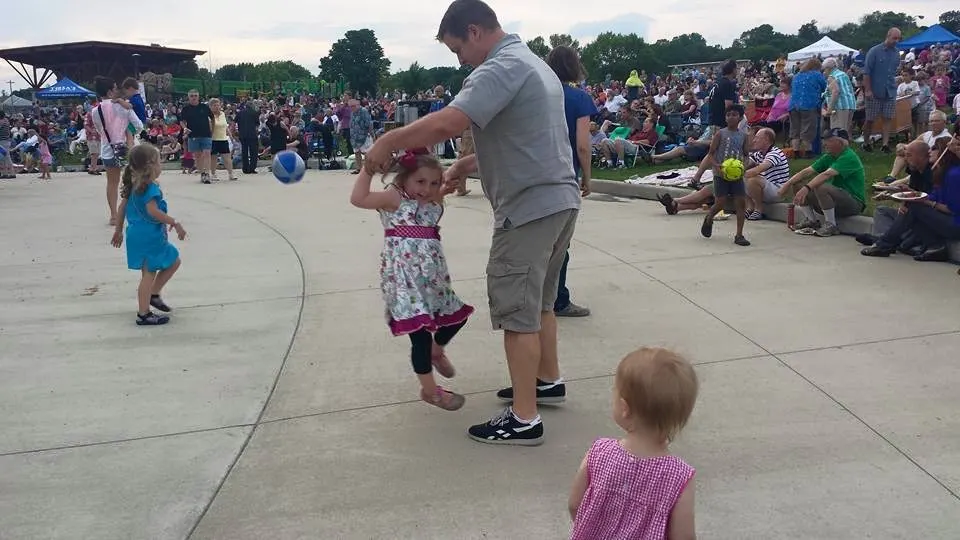 There is a large playground and splash pad located beside the music area, as well as, the brand new bathrooms which opened to the public that day. It was a place we could have stayed to play for hours, but we had to get the kids home and to bed. They crashed shortly after we got home, exhausted from all the dancing fun.