Previously I shared my 4-year-old's adorable request to take her Daddy dancing for Father's Day. I researched local live concerts around the Milwaukee Area and was able to find a bunch of family-friendly events! We decided to check out five of the events I found over the next five weeks. Last week was checking out the awesome Tosa Tonight in Wauwatosa's Village.
This week, we were all set to go to the Milwaukee County Zoo's Sunset Safari! Seeing how much fun we had last week, our friends decided to join us this week. The band was set up on the Flamingo Patio outside of the flamingo exhibit next to the outdoor dining area. There was a big space below the stage to dance. The Orphans played classic rock favorites that the whole family enjoyed getting silly and dancing to!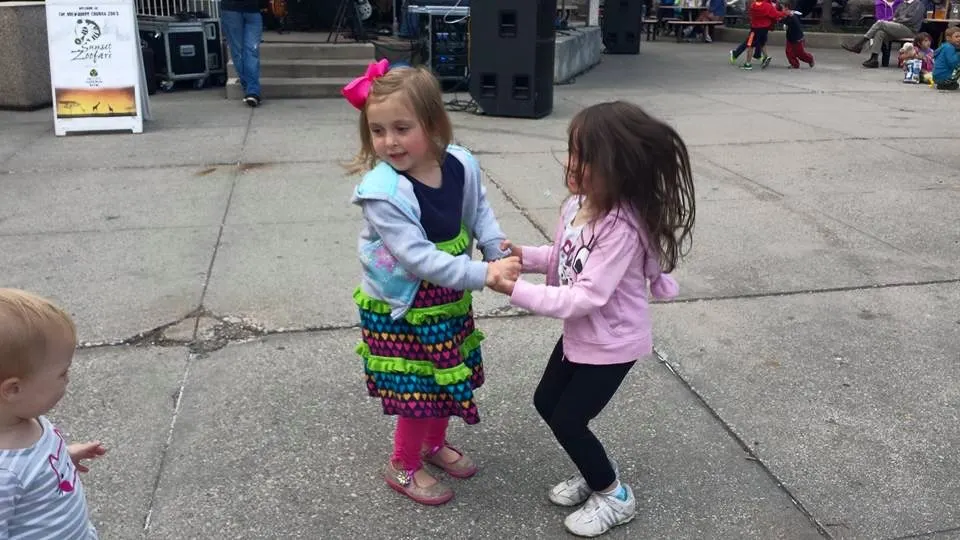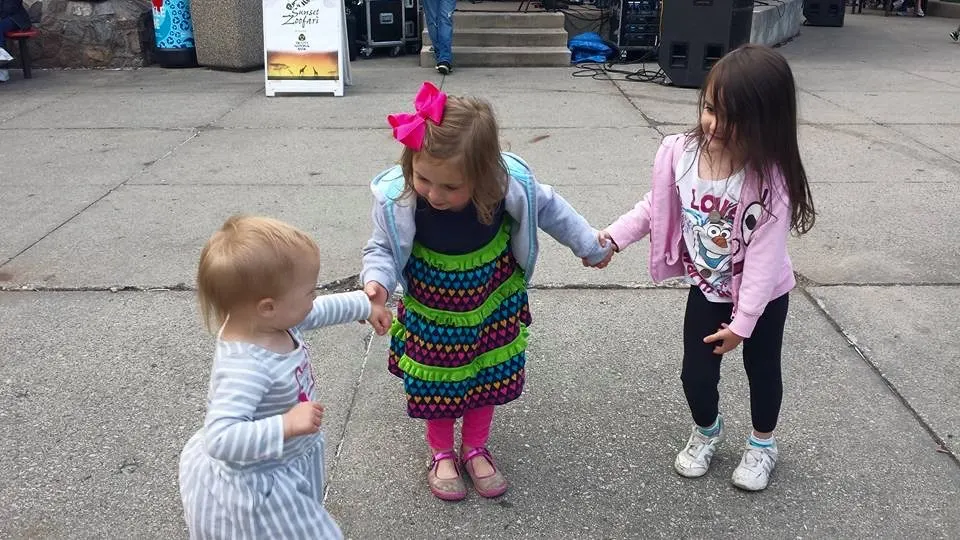 The zoo food court was open and a cart serving alcoholic beverages was set up near the music. We decided to bring a picnic dinner and eat at the zoo before dancing.
It was such a nice family-friendly event and everyone got a chance to dance with Daddy this time, including my younger daughter.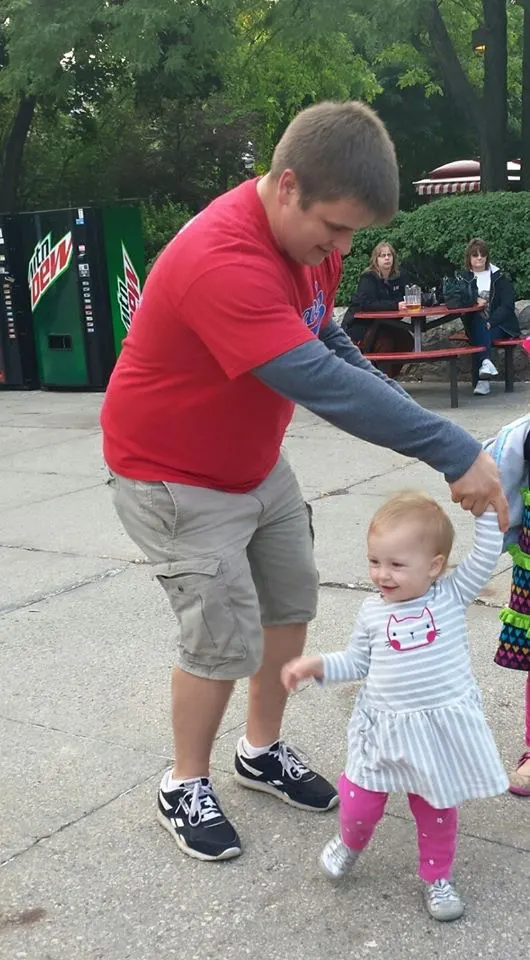 The whole zoo was open to check out, as well as Expedition Dinosaur and the zoo's huge new playground. We took the kids to the playground after dancing to play for awhile before heading home. They were so exhausted by the time we left that they fell asleep before we even left the zoo parking lot!
Admission is discounted for these events or free with your Zoo Pass.