We love sloppy joes in this house! I have pictures of both girls, very young, eating them… and I don't mean picking them apart, but actually picking the whole thing up and chowing down. Who doesn't love messy faces?
Start by browning up your ground meat of choice, we use extra lean beef. While waiting you can make your own taco seasoning. You can also you use a package of taco seasoning for this recipe.
Taco Seasoning:
1 tbsp chili powder
1/4 tsp garlic powder
1/4 tsp onion powder
1/4 tsp crushed red pepper flakes (optional, this is going to make it quite spicy!)
1/2 tsp paprika
1 1/2 tsp ground cumin¸
1 tsp sea salt
1 tsp black pepper
Mix these together.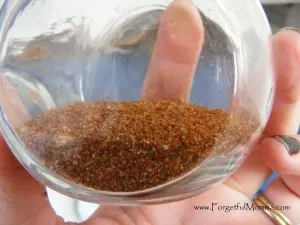 Once you have browned and drained the fat of off your ground meat of choice add the sloppy joe ingredients.
1 can tomato paste
taco seasoning
2 1/2 cups water
Mix well with the meat and bring to a boil.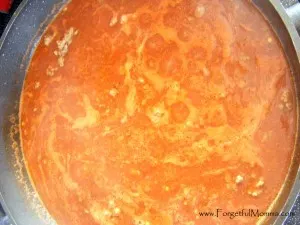 Once it has boiled reduce heat and simmer until all the liquid is gone. It takes a while, this isn't a quick make kind of thing. It can take any where from 30-45 minutes, but it is worth it.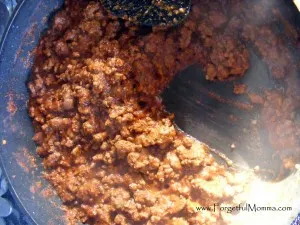 Pile on a bun with your favourite toppings and enjoy.