I got the idea of making granola bars from my hubby last night. He asked me to buy some to take in his lunches. If you have read my blog, you`ll know that I don`t like buying what I can make. So I looked up some recipes online, didn't fine one I liked the sound or look of. This is what we made instead and have been enjoying.
Recipe:
2 1/2 cups oats
1/2 cup brown sugar
1/2 cup flax seed
3/4 tsp cinnamon
1 cup flour
1/2 cup chocolate chips *
1/2 cup honey
1 egg
1/2 apple sauce (you could use oil instead)
1 tsp vanilla
Throw it all in a large mixing bowl.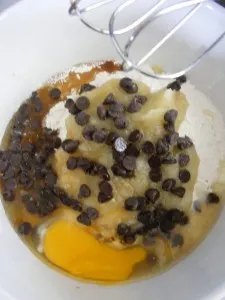 Mix well.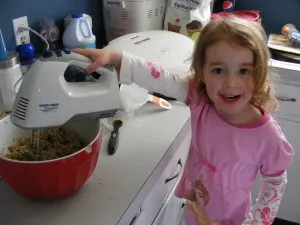 Preheat oven to 350. Bake for 30 minute. Let it cool for no more than 5 minutes before cutting, or it will become to hard to cut.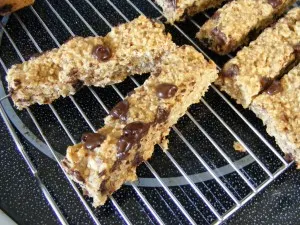 These tasted so much better than I expected! *I think next time instead of chocolate chips I'm going to try raisins or dried fruit pieces. Hope you enjoy.