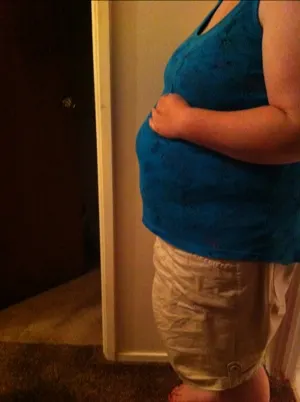 Kick, baby, kick! I'm definitely feeling baby moving around more frequently, but am looking forward to the power kicks yet to come. I never got any footage of my dancing belly with Rissa and am hoping for to get it this time! I found it fun to watch. Unfortunately, Rissa would stop when Brian got near. He never got to see it or felt her kick maybe once or twice.
To doula or not to doula that is the question. I'm interested but not sure we can afford it right now. But with my fears of possibly being induced (almost was last time due to the gestational diabetes) I think one might be just what I need.
Speaking of gestational diabetes… yeah, guess who has NOT heard the results yet from the three hour test last Saturday? Yep, this girl. I'm a little peeved at how long it takes them to report results to me. If I have it, time is ticking along without treating my high blood sugar levels which are bad for baby's growth and development.
I am starting to feel like I am way more concerned than they are about it. I mean, I should be concerned, yes, but it's like they are not. I don't remember my last OB dragging her feet this much. (Though I think I called to check on the one hour screening results since I hadn't heard anything by the day I was told I should know. Then my OB was out and someone else called me back… I think.)
Thinking about the nursery… and wondering about updating the look. Add more color to the walls. Rearrange it. I'm not quite sure what but Brian is probably going to sigh and roll his eyes when I'm not looking. LOL It's just right now it's so directed for Rissa only. Even if it's another girl, I want it to look like their room, y'know?
How often do you update the look of your children's walls?