When I cook or bake, I like quick and easy clean up. I prefer being able to slap on a lid for leftovers and call it a day. But when it comes to taking goodies to someone else's house, I'm reluctant to take a good pan or glass dish. I don't want to forget it or it gets broken or something, you know?
Depending on the dessert I make, it feels rude not to leave the rest behind! If I make a creamy Jello dessert, then I usually take my favorite glass bowl. There is rarely any leftover, so I don't feel guilty darting off with my dish. But, if I make a cake, brownies, or fudge, I don't have to worry about a thing because I use an Eco-Foil pan!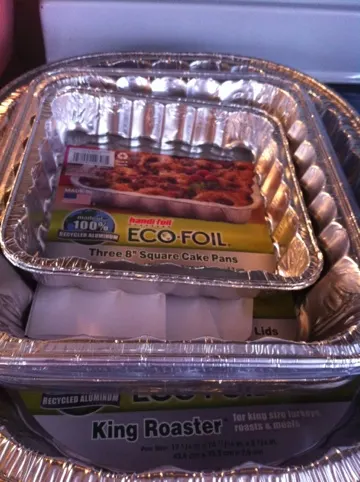 I have been a longtime fan of Eco-Foil pans. You can get several for a reasonable price at most grocery stores and it makes clean-up easier and greener too. If the pan is still pretty well intact afterwards, you can wash it out and reuse it. Unfortunately, most of mine are victims of knives cutting holes into the bottom. I also don't have to worry about leaving them at someone's cookout. Their are some pans with lids, which is great for traveling and leftovers.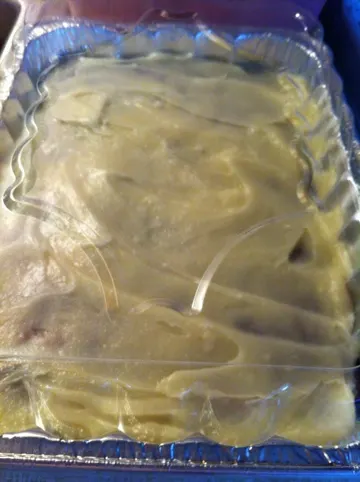 Last summer we went out of town for a family reunion. Everyone was expected to bring a dish to pass. Well, we had a bit of a drive so I didn't want to get too fancy, but I made fudge in a square Eco-Foil pan. It was easy to transport and I didn't have to take it home. I know what you are thinking though… how green and eco-friendly can it be to use disposable pans? Well, Eco-Foil pans are made from 100% recyclable materials. They are made from recycled aluminum and can be recycled after you've used them! Even the plastic lids are recyclable.
Your roaster pan may have been a cake pan in a former life!
I truly love using these pans. I liked them before I even realized the recycling loop and will continue to use them!
Do you have a favorite baking dish?
For more information about Eco-Foil foilware products for your cooking and baking needs, please visit www.eco-foil.com. You can also find them on Facebook (Facebook.com/ecofoilpans) and Twitter (@EcoFoilPans).
_______
Disclosure: I received a set of Eco-Foil pans for review purposes; no other compensation was received. I've bought quite a few before too!