Here we are! We have reached the 12 week mark today and let me tell ya, it is a relief! The chance for a miscarriage drops significantly and those pesky first trimester symptoms should begin to subside. This is normally when I would have waited to announce Baby #2, but last week with Mother's Day just seemed so perfect.
One thing I have heard is that Baby #2 starts showing sooner. What do you think?
Here I am at about 4 weeks along – shortly after the positive test.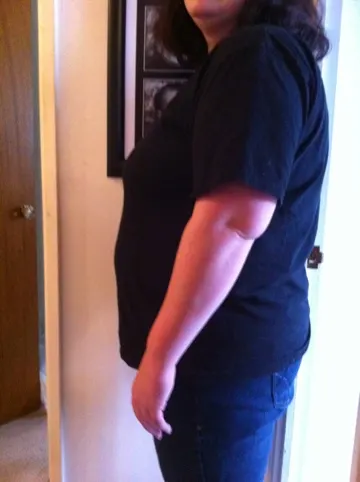 Here I am at 11 weeks – on Mother's Day.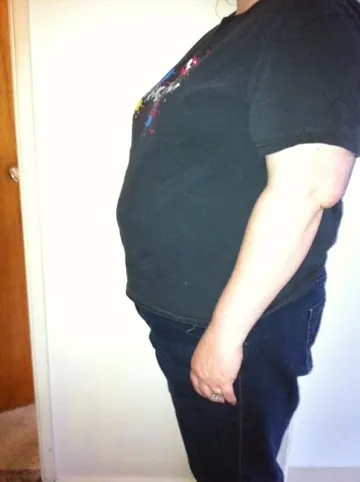 I carried high last time and I suspect I will again!
How I am feeling: I'm still pretty tired and worn out by the end of the day. I can no longer carry Rissa AND a laundry basket up/down the basement stairs without getting winded.
Overall I am feeling pretty good though! Also, I swear I've been feeling baby moving since about 10 weeks, but I'm not certain.
Second time around comparison: My first pregnancy was filled with exhaustion, breast tenderness and morning (err all day) sickness. This time I notice tenderness when Rissa nurses, I'm VERY exhausted, but no vomiting!! Just a few bouts of nausea and dizziness.
I worked during my pregnancy with Rissa, but being home trying to keep up with her as a very active toddler is much more exhausting!
The sibling factor: I bought Rissa a book to try and help her understand. She doesn't seem to quite get it yet, but she's only 19 months old. She does like babies and when asked of she wants a baby she nods yes. I've told her there is a baby in my belly, so if you ask her where the baby is, she often will point at my belly!
If you are preggers too, tell me how you are doing and how far along you are!