Since hearing about this idea of NOON Year's Eve, I had to start looking for fun activities that could be used to entertain the kids. I'm kind of liking the idea of partying during the day and not having anyone suffer the effects from lack of sleep. Sure, I like to stay up and watch the ball drop (can't think of a year I've missed it) but I like to sleep when I can too. I might seriously consider doing a Noon Year's Eve Party next year.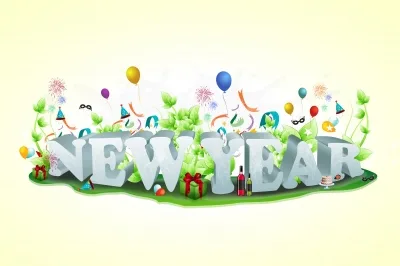 So when I went searching for ideas, you know I went straight to Pinterest. Party planning central over there. I have a whole New Year's board which has several resources for kid friendly activities. I haven't looked through all of them thoroughly yet, so some of the ideas I'm about to ramble off below may or may not be listed somewhere.
12 Noon Year's Eve Party Ideas
Have hourly activity bags – You'll see this on my pinned resources a few times. Basically you have little paper bags filled with goodies and activities that are opened on the hour every hour. Add it into the party plan by having the kids make the clock faces.
Have the kids write down memories of the past year.
Interview the kids about the past year.
Talk about and write out resolutions – There are several templates for kids
Have a balloon drop.
Have a confetti fight.
Serve sparkling juice.
Make confetti.
Write out fortunes and make your own fortune cookies.
Play New Year's bingo.
Play New Year's Jeopardy.
Have a dance party.
What kinds of things would you have the kids do to help ring in the New Year?
________
Image courtesy of [digitalart] / FreeDigitalPhotos.net