Disclosure: We received a season pass of Minecraft: Story Mode in order to try the game and share our thoughts and opinions on it. This post also contains Amazon affiliate links.
Three out of four people living in my house play Minecraft. You might be surprised to find out who hasn't played it yet.
I mean, I love video games, but yeah… it's me. I haven't played it yet. BUT I totally encourage the kids to play it! They just need to ask their dad for help sometimes. They play Minecraft on our computers most of the time, but our kids play it on the Xbox as well.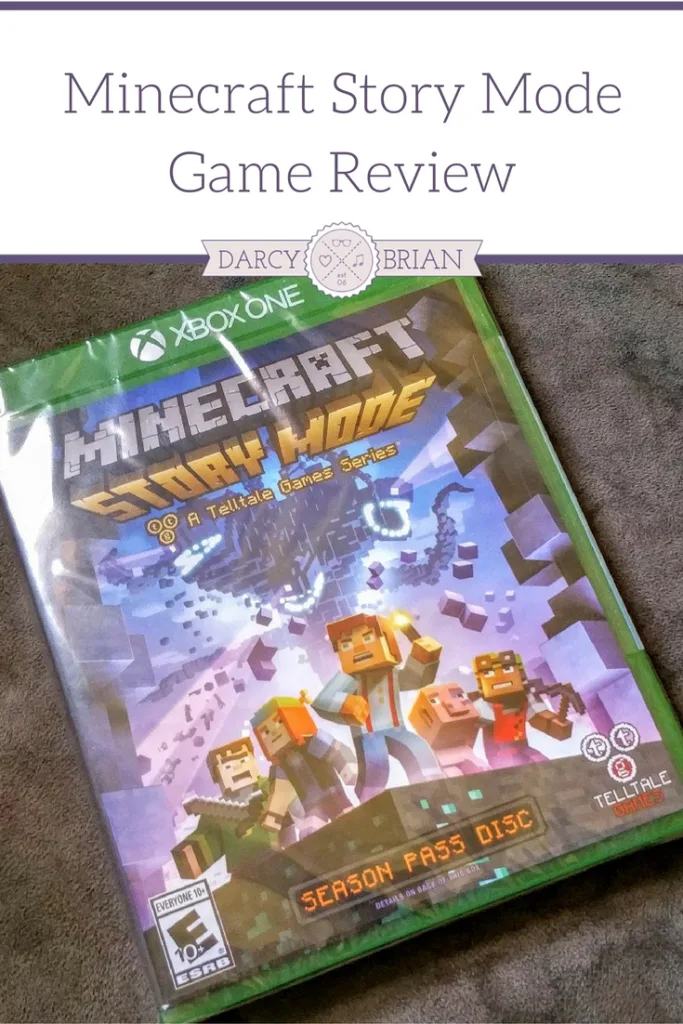 My crew was more than willing to help review Telltale's new game, Minecraft: Story Mode. I know enough about Minecraft to know it is not an adventure style game with a linear plot and progression, like many of the games I enjoy playing. We were intrigued by the idea of a story-based game inspired by what my kids call "The Building Game." (Yeah, neither of my kids usually refer to it as Minecraft. They will say, "I want to play The Building Game." Ha!)
Brian was familiar with Telltale and said they are well done (he played Telltale's Walking Dead). So, I tasked him and Rissa with playing it for me.
A little more about Telltale's Minecraft: Story Mode:
Get ready for a new experience with new and familiar characters and themes set in the Minecraft world. You purchase the season pass, which comes with the first of five episodes. The rest can be downloaded as they become available. It's like a choose your own adventure story come to life (I LOVED those books!). Your choices, actions, and what you say to other people in the game will drive how the story plays out.
Minecraft: Story Mode – A Telltale Games Series – Episode 1: 'The Order of the Stone' is rated 'E10+' (Everyone 10+) for Fantasy Violence and Mild Language by the ESRB. Future content in the season is yet to be rated by the ESRB. The series is published by Telltale Games in partnership with Mojang.
Rissa and Brian's Impressions of Minecraft: Story Mode
I asked my five year old to tell me about the game she is playing for me. We received the Xbox One version. Rissa said she picked a girl and her dad picked a boy character to play. She really liked that there was a girl option.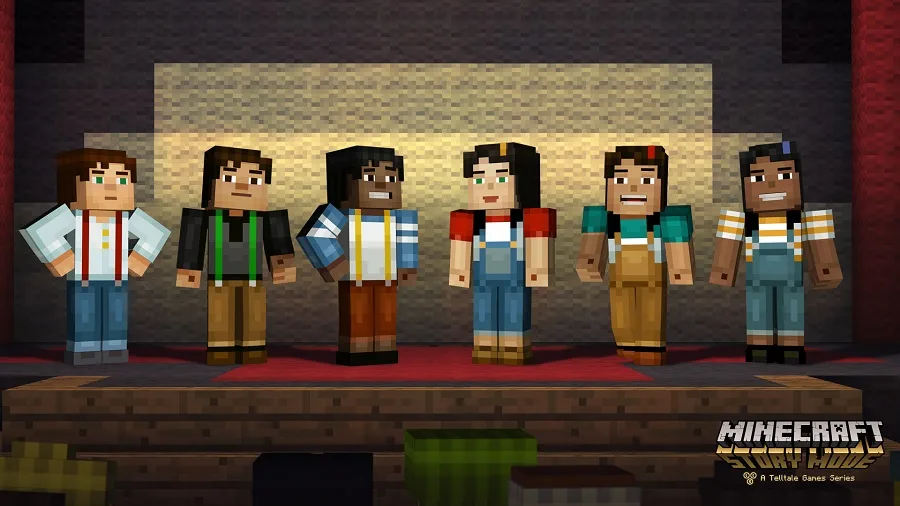 Rissa also told me, "It's super fun! Picking my character is my favorite part. You don't build stuff like in the other game. You kind of build stuff. The bad guy with a beard makes bad stuff like a thing that can suck up people. My other favorite part was saving my friend from a golem!"
She is currently playing episode two and wants to finish it in order to play episode three. I want to note that my daughter is five years old and is not reading independently yet. Sometimes my husband assists with reading the text to her, but she also likes to randomly select options. The story is altered based on her choices, but it's nice she can find a way to play even without reading everything. She is having a blast playing and said she thinks her friends would like playing it too.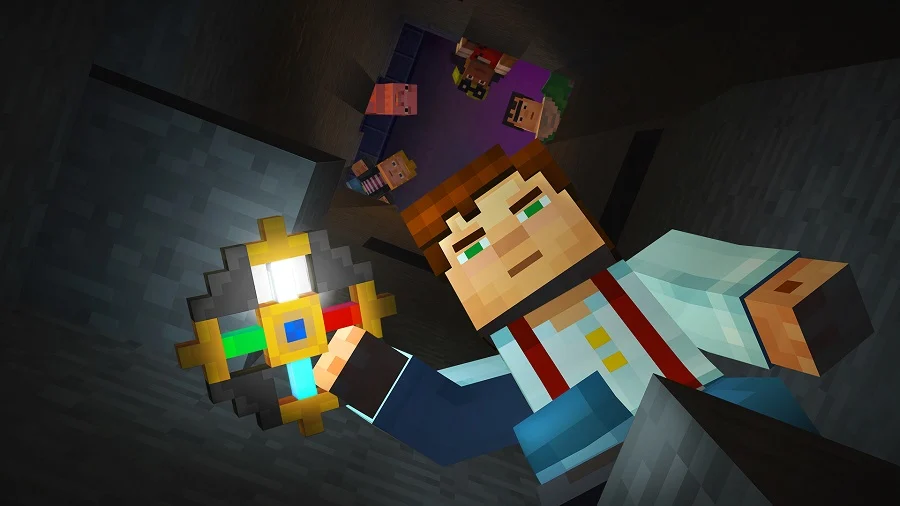 My husband said it is a good "choose your own adventure" style game. Occasionally choices or actions must be timed, but overall it is not difficult to play and does not have a steep learning curve. If your character fails/dies, you don't lose much when starting over. The one thing he emphasized was the good voice acting. You can learn more about the cast in the video below!
"This is the most epic tale Telltale has ever put together." –Scott Porter (Lukas)

I'm looking forward to getting a chance to play through this game myself. I really like that you don't have to play Minecraft in order to enjoy it.