A couple weeks ago I received a cool package with goodies from Williams-Sonoma, courtesy of Disney/Marvel.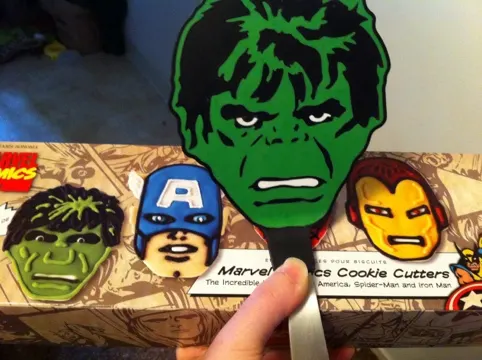 I thought The Avengers cookie cutters and Hulk spatula were pretty cool. I set them aside thinking they'd be great fun for a super hero themed birthday party.
But then I started seeing them everywhere….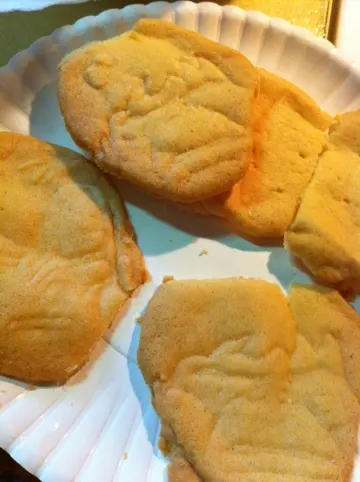 The Hulk could faintly be seen in cookies.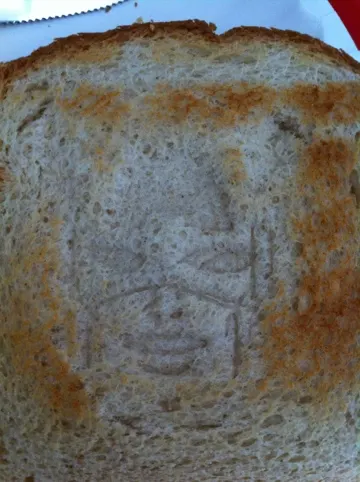 Captain America appeared in my toast.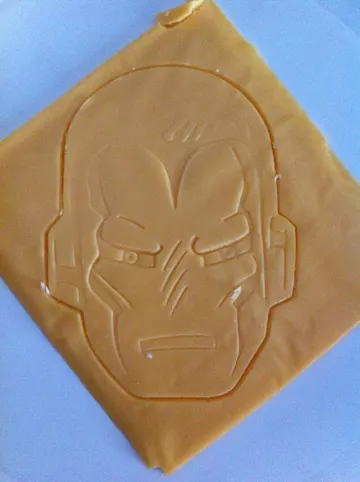 And Iron Man stared back at me from my slice of cheese.
I never quite know where they will appear next, and I know they'll continue to hang around until I go see them in NYC next weekend. Heck, maybe when I get back I can take another shot at baking cookies – from scratch this time. From the other bloggers who made awesome looking Avengers cookies, the secret was dough from scratch (which I did not make).
And no, shouting sugar cookies assemble! didn't work either…
Disclosure: Cookie cutters and spatula were provided to me by Disney/Marvel as part of The Avengers Event. I will be their guest in NYC but all opinions shared are my own!