I've shared with you before about my unsightly gray hairs. While I continue to try and cover them with hair dye, that's not a 100% solution. My hair grows pretty fast and those silvery gray roots stand out against the rest of my dark hair. When I used to go to the salon all the time, the outgrowth between color appointments were pretty embarrassing, but it was hard to cover up. Plus, I didn't wasn't to go in more than recommended. I mean, damaged hair isn't pretty either!
Over the years I've tried a few things in an attempt to cover pesky roots. In college (I started going gray at 19 years old, remember) I would style my hair, then run my mascara wand over stray grays. It's not a very good way to cover, but it worked for small spot coverage. Later, my hair stylist introduced me to a cover up method, but it wasn't the easiest to apply and I often got it on my scalp. Believe me, a black blob in my part was almost as bad as gray roots!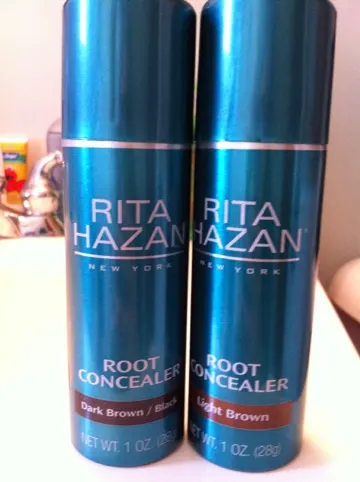 I was very interested in trying the Rita Hazan Root Concealer (found on Sephora). It works as a spray to cover roots in between color appointments. I am so glad they sent me two different colors because I assumed I needed a darker color. However, I discovered the lighter brown covered my outgrowth more subtlety than the black did.
I tried to take some before and after pictures to show you the difference it made, but the pictures don't do it justice! It does a pretty good job when sprayed along my part for shorter outgrowth. For longer roots, I found it better to style my hair (such as pulling it back, not leaving it loose) then to spray and cover the silver strands.
Before: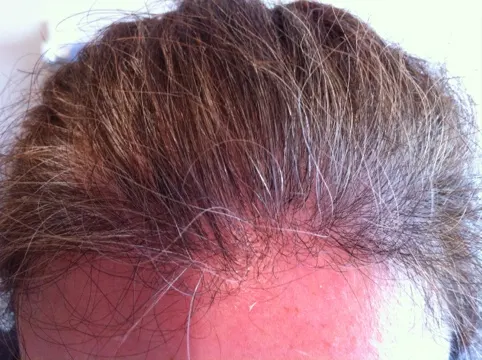 After: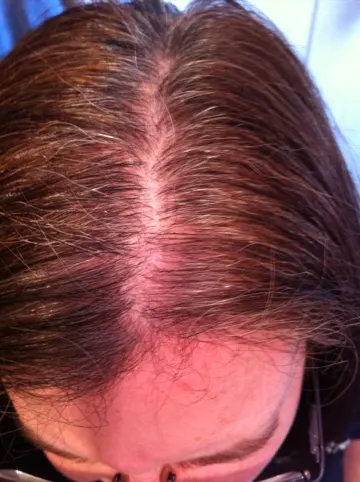 Be careful not to spray it on too heavily. I did that once with the black and had residue rubbing off onto my fingers. Otherwise it stays on well until you wash it out. You can learn more about Rita and the root concealer (including a video demonstration) at RitaHazan.com
This is definitely how I'll cover up between appointments from now on (whether at the salon or an at-home box)! You can find it at your local Sephora store! How do you manage outgrowth between colorings?
_______
Disclosure: I wrote this review while participating in a blog tour campaign by Mom Central Consulting on behalf of Rita Hazan and received a Rita Hazan Root Concealer product and a promotional item to thank me for taking the time to participate.