I have a confession. I didn't put a Halloween costume together this year. I was too wrapped up in what the kids would dress as and figuring out the logistics of their birthday party. Since the party is after Halloween and is not Halloween themed this year, I just didn't think about it.
Digging through closets and the toy box I can come up with some last minute options. They won't be winning any contests, but you'll be in costume!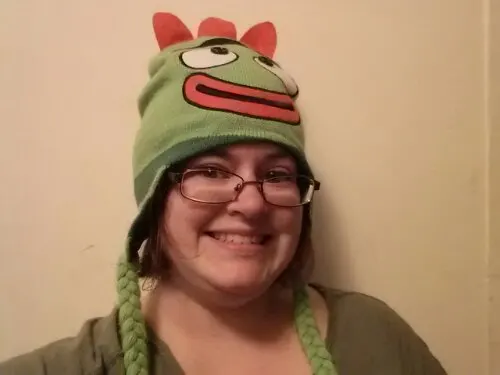 I could go as Brobee. Character hats with a matching color shirt is super low effort.
Baker/Chef Grab an apron and some kitchen utensils.
Lunch lady Put on an apron, hair net and rubber gloves.
Tourist Grab your camera. Bonus if you have a fanny pack.
Don't forget looks like gardener, DJ, rock star, someone from the 80s, a female Doctor, a bee, a fairy, a princess, a cat, a bunny, a mouse…. a lot can be done with a little makeup and a few articles of clothing.
For 11 more ideas (complete with outfit illustrations) check out my post on BabyZone. I think I'll be looking like Daphne later this week. I have a great purple dress.