This is going to be more of not-so wordless Wednesday! I wanted to share some pictures from my trip to New York with you.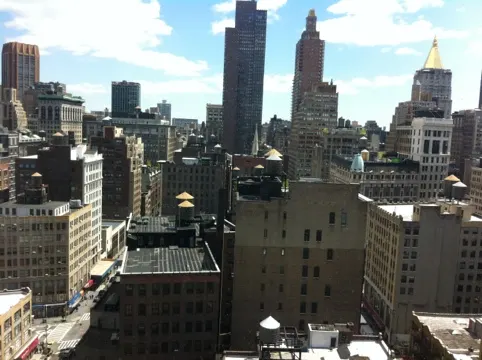 The view from my hotel room – 18th floor at the Eventi.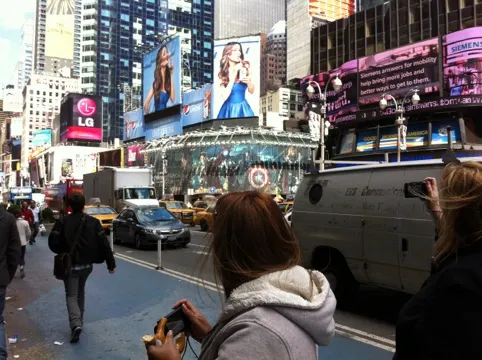 Times Square during the day. See the Captain America shield in the back? Lots of ads for The Avengers!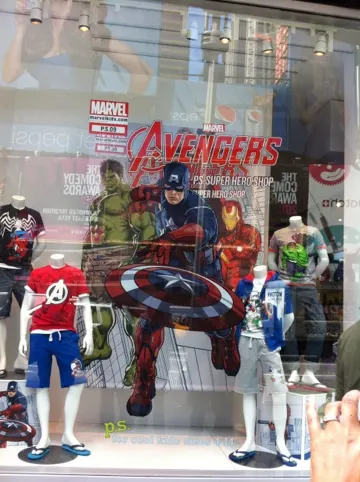 I went on a double decked bus tour around the downtown loop. It was a great way to see a lot in a couple hours!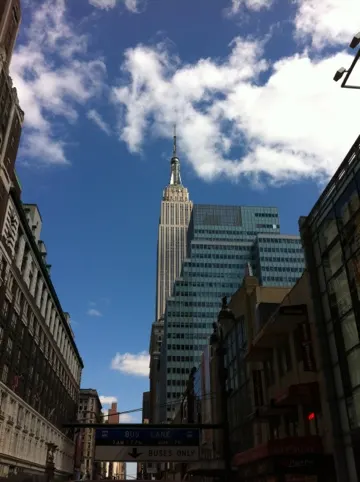 Looking up at the Empire State Building.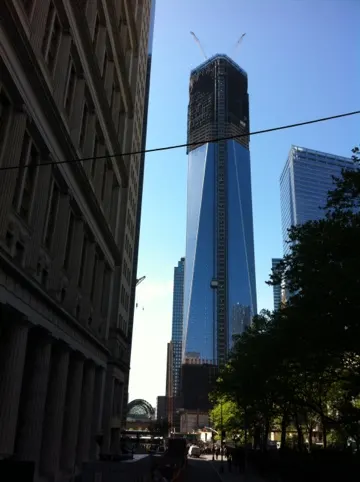 The Freedom Tower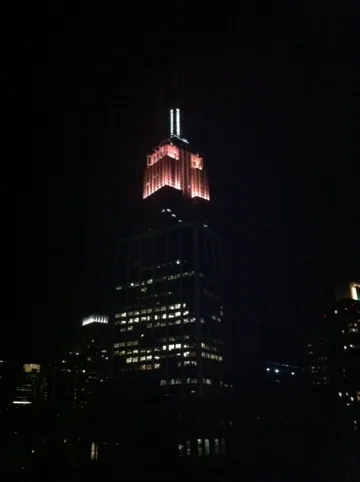 The Empire State Building at night from my hotel room.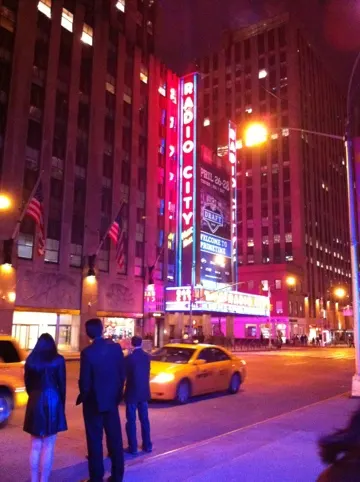 Radio City Music Hall – we had to walk past it!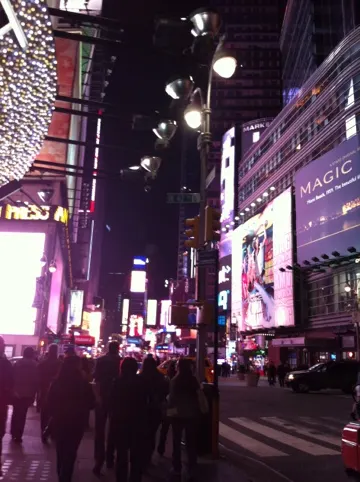 Times Square at night – looks much different!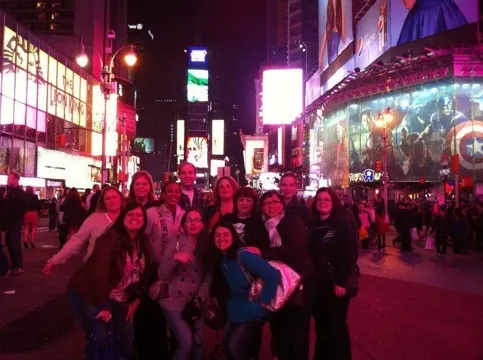 A group of us on our last night in Times Square… By a big Avengers sign!