I really did not know what to expect when I found out I was going to attend the closing night at the 2012 Tribeca Film Festival in New York. I knew of Tribeca, but I thought it sounded like a place only celebrities and wannabe film makers go – not moms like me. Though, why not? I mean, there are plenty of celebrities who are also moms. Still, I was nervous and excited at the prospect of seeing (and being so close to) stars. Plus, I was going to see Marvel's The Avengers before it opened in theaters on May 4, 2012!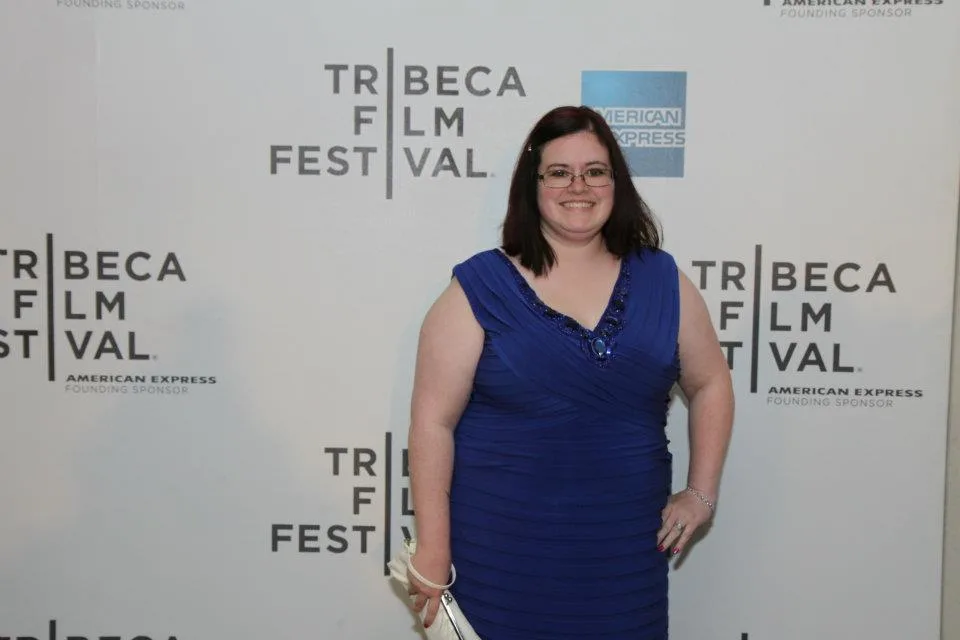 When our transportation pulled up, the whole scene was exciting. The red carpet leading from the curb into the festival. The fans screaming and waving signs. Cameras flashing. It was a bit nerve wracking! THIS would be the worst place to stumble in my heels and fall on my face!
It didn't take too long for us to move through the line to check in. While I was in line, I saw Michael J. Fox walk the red carpet past me. Unfortunately, I did not get a picture since I had to check my phone in. They didn't allow us to bring cameras, phones or any sort of recording devices inside. We also weren't able to actually walk the red carpet since Tribeca's is narrow and set up for celebrities and press only, but it was still amazing. I tried to peer over and around mobs of photographers and press as the stars walked the carpet, stopping for photo opps and questions. The place was busy! And sitting just a couple rows in front of me was Miss USA and Miss Universe.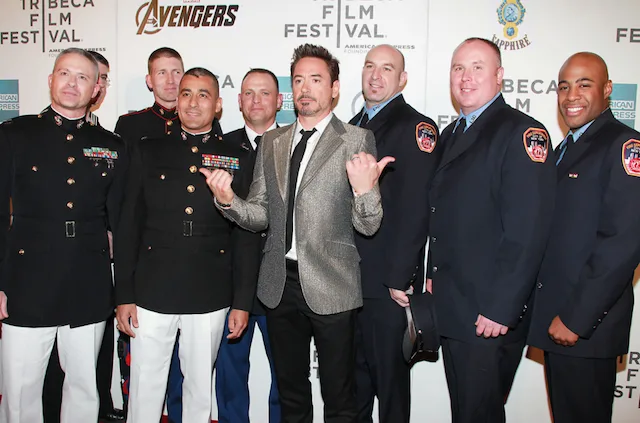 Before the movie started, several cast members were introduced: Cobie Smulders (SHIELD Agent Maria Hill), Tom Hiddleston (Loki), Chris Hemsworth (Thor), Mark Ruffalo (Bruce Banner/Hulk), Clark Gregg (SHIELD Agent Phil Coulson), and Robert Downey Jr. (Tony Stark/Ironman). It was touching that Robert Downey Jr., on behalf of the cast, dedicated The Avengers screening to real, everyday heroes: military service men and women and emergency first responders.
Watching the movie there was quite an experience – people cheered as the cast appeared on screen, we laughed together, and we clapped at the end. It felt more involved. I felt like I was really there to watch it with this entire room full of people. (I'll share my review of the movie soon enough!) It was very, very cool. Afterwards we were able to take some pictures of each other. Do you remember when I posted about the military dad surprising his son by dressing as Captain America? They were there! Some of the bloggers got to meet them.
It was truly an unforgettable experience and one that I was glad to be a part of.
Have you ever attended the Tribeca Film Festival?
Disclosure: I was a guest of Disney/Marvel who made it possible for me to attend this event. All thoughts and opinions shared are my own! Photo credits: Louise of Mom Start and Disney.