This money saving post on using Groupon Coupons to stretch your budget is sponsored, but all thoughts and opinions are mine.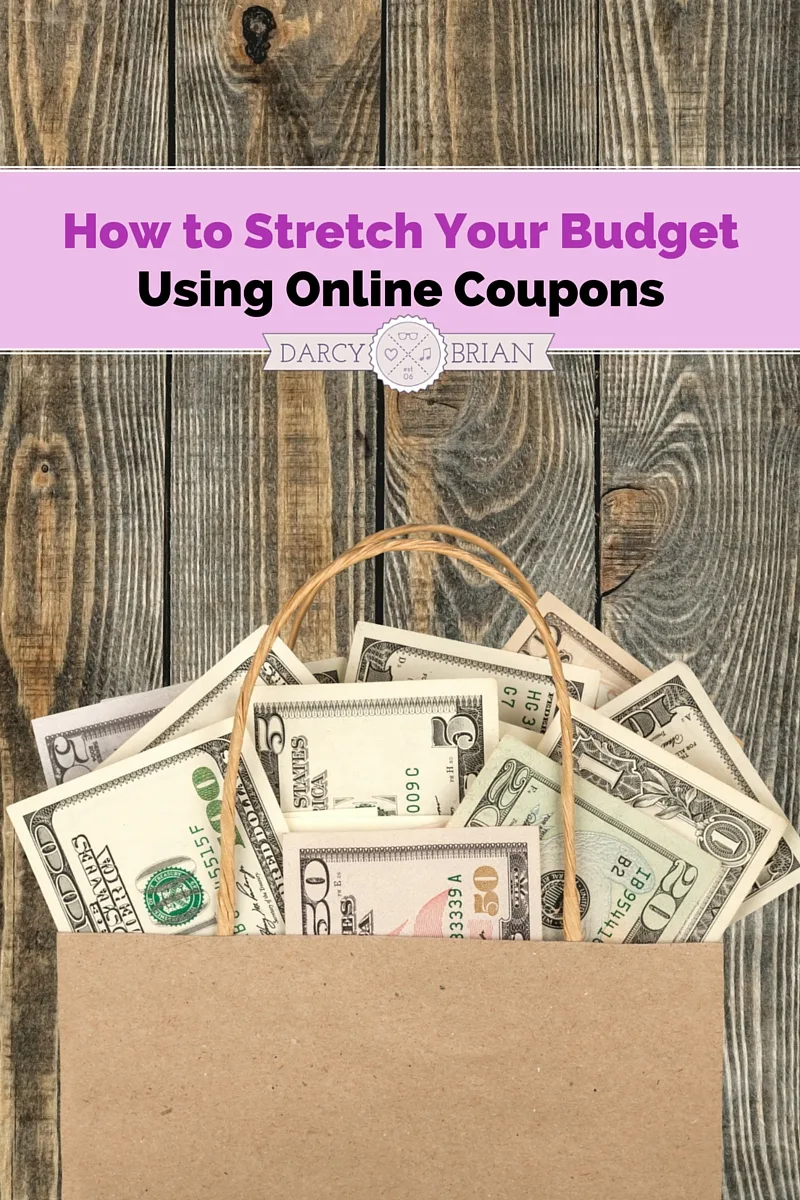 Being Realistic About Your Budget
One reason family budgets often fail is because they're just not realistic. It's great to cut down on expenses, but sometimes we tend to go too far. For example, cutting entertainment out of the budget completely might look good on paper, but we all need a little diversion every now and then.
Instead of cutting such things out of the budget completely, consider finding ways to lower the cost. One of the ways we lower costs is by searching for deals. Now, this does not mean we never pay full price for things, but we like to maximize our budget while simultaneously saving money and paying down debt. For entertainment, we frequently check Groupon. It's a great way to save on passes for play places and other family-friendly activities in our area.
They are a great place to check for savings on various everyday shopping as well. Groupon Coupons features several stores we shop regularly, such as Kohl's and Target. The best part is many of these discounts can be used online or printed off to take to the store.
How to Use Groupon Coupons to Stretch Your Budget
Creating a family budget can help keep spending under control, leaving more money to pay down debts and save for future goals. In order to succeed, close monitoring is essential as well as becoming more savvy on how to make every dollar work harder. Your efforts will be rewarded, however, with less financial stress and more money in the long run. It feels great when you can stretch your budget and splurge on something you want at the same time.
Make a list before going shopping. The more specific the better, but at least narrow it down to a category or a store. For example, summer clothes for the kids. Write down which stores you normally would shop at for these items. This will help you determine if you are finding the best deals for you. A coupon for a store you rarely shop at might not be the best use of your time and may not save you as much as you think.
Check for sales. You can use circulars, phone apps, email newsletters, store websites, etc. I like to keep an eye out for kids shoe sales near the end of summer. Everything on your list does not need to be on sale, but if one store is having a lot of sales, then I might buy more items there instead of driving around to multiple stores. Also, by shopping online, you have instant access to more items on sale than you would find in hours of going from store to store looking for the bargains. You end up with more categories because online stores aren't limited by space the way that offline stores are.
Check Groupon Coupons. Some can only be used online and others must be printed out, but plenty of their deals can be used either in-store or online. If you can stack them on top of a sale – even better!
Check shipping options. If shipping is free then consider ordering online even if you can physically go to the store. It'll save you time and gas money. Plus, you won't be tempted to make spontaneous purchases that can blow your budget. (Have you ever noticed how you are more likely to add unnecessary items to a physical shopping cart than a virtual one? Maybe it's just me!)
Sometimes you will run into cases where two or more stores have the same items on sale. What you need to do is to figure out which one offers the greater bargain. Sometimes, it will look like one retailer will have the item cheaper. However, if you figure in the cost of shipping, that can end up making the purchase cost more than the store offering the item for a few dollars more but free shipping. So pay attention to details like that too.
Think ahead on future purchases. Don't just limit yourself to items that you need for the house or some gadgets that you've been wanting to get. Look for Groupon deals and coupons on what you'd be picking up for the holidays and birthdays anyway. Plus, it is often easier to hide future birthday presents when they are mailed to your home. My kids are more likely to see a toy on accident while I'm unloading groceries than if I tell them it's a box of toilet paper and stash it in the closet. This doesn't mean you should go on a crazy shopping spree, but if you see sales and coupons for something you know you would buy in a few weeks or months – then get it now when it is cheaper.
What are your favorite money saving tips to get the most out of your family budget?