Are you stressed out about how to dress everyone for your family photos? Or afraid the kids will refuse to wear the clothes you picked out?
Then I have a story for you.
Picture this… you schedule a family photo shoot with a professional photographer. Using your photographer's styling tips, you pick out clothes for family pictures, but when it's time to get ready… the kids don't cooperate.
This post is in partnership with Little x Little Photography. Melissa is a natural light, lifestyle photographer in Milwaukee, Wisconsin. All of our family photos featured in this post were taken by her.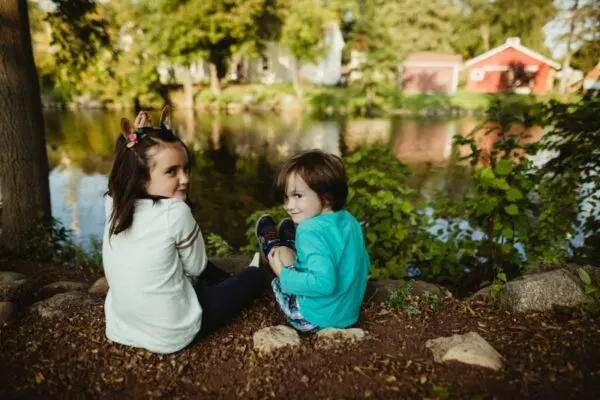 How to Dress for Family Pictures
In the past, I chose clothing that I thought looked good together, but really did not know what I was doing in terms of coordinating our look. So, if you are like me and want to learn a few tips and tricks on how to pick out clothes for your family pictures, here are a few styling tips from our photographer, Melissa of Little x Little Photography.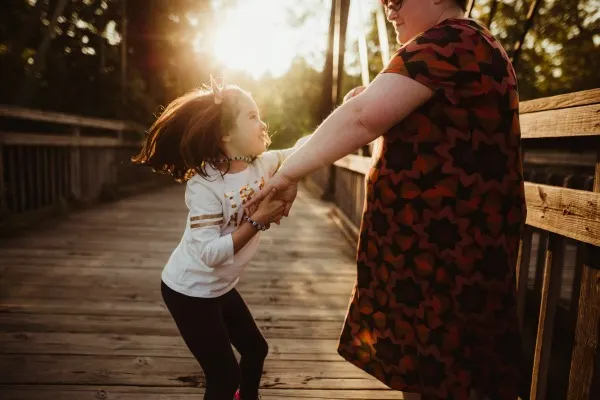 1. Start with a color you love. Do you have any colors you love or want to incorporate? If so, do a search for that color's palette. Pinterest is an excellent place to find style inspiration. For example, Melissa loves the color "mustard." So when she types in "mustard palette," one color palette comes back with minty greens and creams. Another palette pairs mustard with sage green, cranberry red and oatmeal. It's a great way to think outside the box for colors.
2. Keep patterns subtle. If you have a bold pattern (i.e. thick black and white stripes), only have one person wear it while the other people balance it out with more chill colors and patterns.
3. Coordinate rather than match colors. Melissa typically advises clients not to choose clothing that is monochromatic or too "matchy, matchy." You want everyone's outfit to be unique to them, yet look good together rather than everyone wearing identical colors.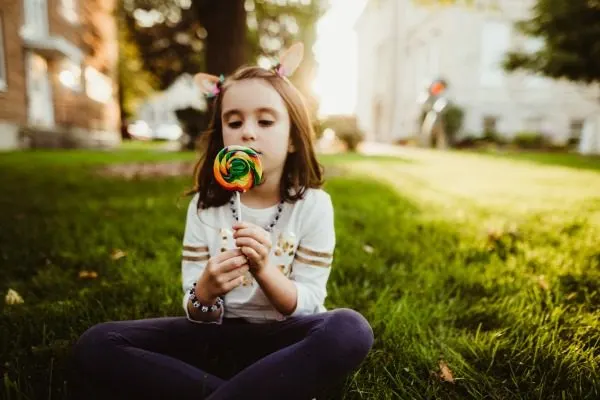 4. Use pops of color. Make use of pops of color (not too many, though)! If someone is wearing black/gray or a muted/earthy tone, wear a pair of bright shoes or tights. A statement necklace or scarf can also offer a nice pop of color. Melissa also loves working with fun props like floppy hats and cute toys that compliment the colors of outfits. Snacks such as a big lollipop or red apples can add a really fun element to photos that people end up loving.
5. Don't overthink it! "Wear something comfortable that you can have some fun in," Melissa advised. "What I'm ultimately going to capture is the happiness/love/joy between all of you. That's the best part of the shoot."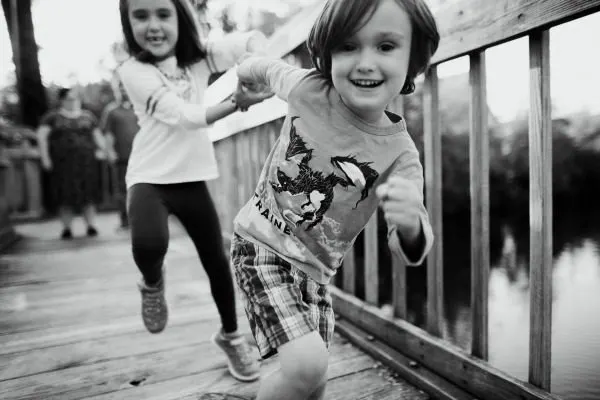 What to do when the kids won't cooperate
In all honesty, I procrastinated a bit in selecting our outfits. However, when I picked out everyone's clothes didn't matter. Whether I picked them out two months ago or two minutes ago made no difference once I told everyone it was time to get ready.
My son flat out refused to wear what I set out.
This, from the little boy who sweetly asks me to help him get dressed in the morning.
Frustration flooded my veins. Then my daughter said she wanted to wear something else too. I felt tears threatening to spill over. I wish I could say it didn't bother me, but that would be a lie. I started to raise my voice. "Fine! Wear what you want then. Just get ready."
I walked away from their bedrooms to calm down. I didn't want our family picture day ruined by arguing about what clothes they wore. We aren't having family pictures taken to remember our clothes – we have them done to capture memories of moments. How we felt as we smiled and laughed. How we felt standing hand-in-hand. The most important thing is not the clothing, but who is wearing it.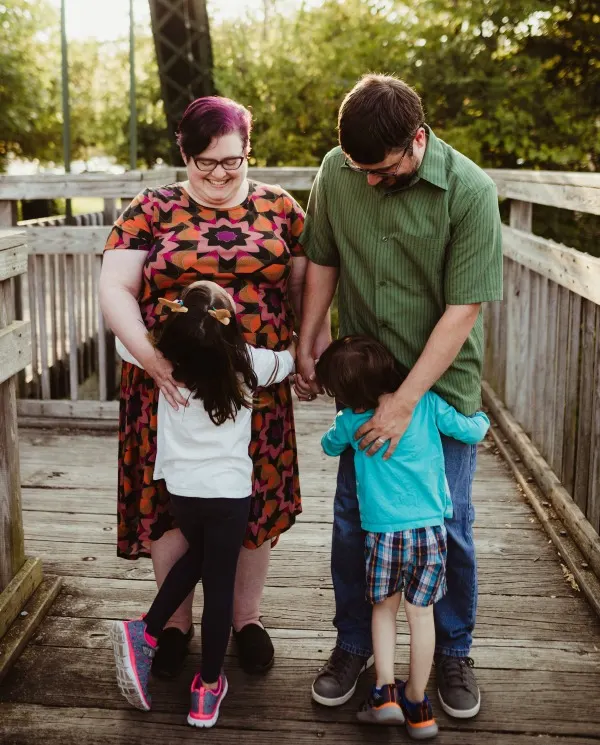 In hindsight, I wish I hadn't gotten upset, but I'm glad I didn't force him to wear what I originally picked out.
Once everyone was ready, we headed to downtown Cedarburg. It's a place we adore and spend plenty of time. It felt like the perfect place to capture pictures of our family. We started at a little park by the creek, where the kids gathered rocks to throw in the water.
We went on a little adventure, walking around downtown. My daughter led us straight to the Cedarburg Toy Company, which wasn't open, so we peeked in through the window.
Then we stopped for treats at Amy's Candy Kitchen. There are a few stone benches outside of the Chocolate Factory, which was perfect for us to sit, talk, and laugh. I may or may not have tried to steal a bite of my daughter's lollipop!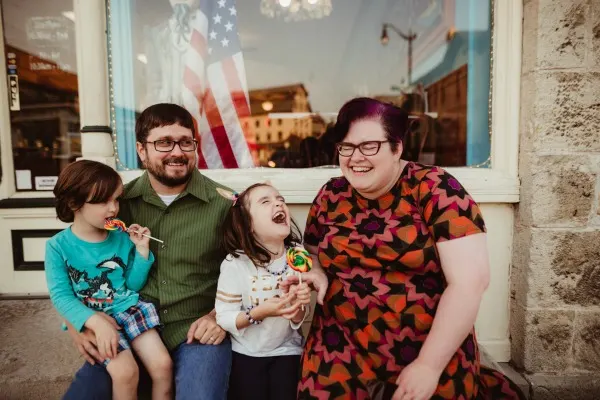 Would it have been nice if our outfits were nicely coordinated? Yes, everyone would have looked lovely! It's also quite alright to capture memories of the kids wearing clothes they picked out themselves. As I look through these pictures, I see their personalities shine. And several make me laugh every time, because I remember the silly things they said.
Thanks again to Melissa of Little x Little Photography for capturing gorgeous memories of my family. If you are looking for a Milwaukee area photographer that specializes in natural light, I recommend reaching out to her! You can see examples of her work on her website and at @littlexlittlephotography on Instagram.
I hope you found my family picture story and tips on how to dress for your family photos helpful, even if everyone is not perfectly coordinated.