Do you remember how I shared last year that the holiday season has been tough for me emotionally over the years? Throughout my life I've lost several family members around this time of year and last year my dad was diagnosed with prostate cancer. Not fun stuff, I assure you. (Though good news, my dad's levels have gone down since his surgery earlier this year.)
Despite my own hang ups about Christmas I want my kids to love this time of year as children should. I want it to be fun, happy, special and magical. I want it to bring a smile to their face not tears.
This year is the start of really resetting my attitude towards Christmas. The past two years Rissa was still too young to really know what was going on plus we still were dealing with unpleasant news each year. But this year? This year she knows who Santa is, knows what presents are and loves looking at pretty Christmas trees.
But you know who really forced my hand this year? Xander.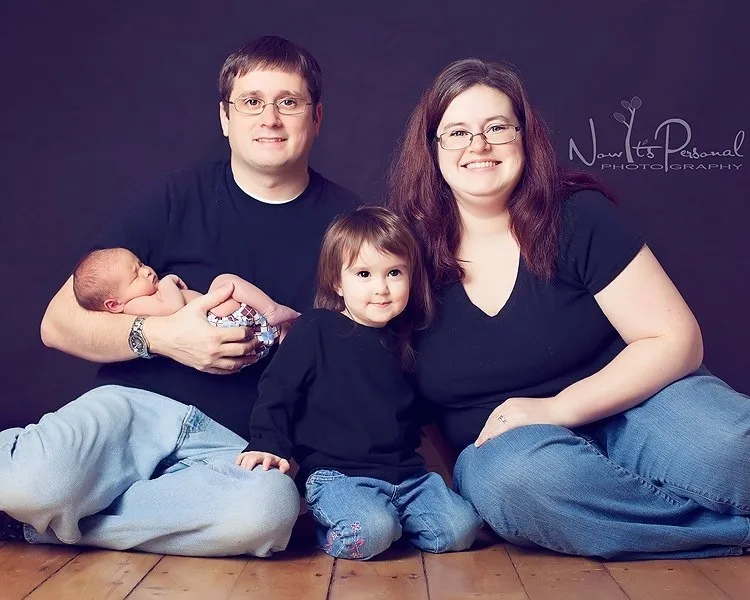 I think the little guy held out to ensure his birthday was smack dab in the middle of the holiday season so I'd be forced to focus on something happy….helping me reset my attitude about this time of year. And I totally love my family for it.
So now I'm resetting my holiday memories. While I'll never forget past Christmases – good and bad – I want to create new, happier ones with my family. I am looking forward to creating new traditions with our kids. We'll take some from Brian's childhood and mine and mix in some completely new to us ones.
I can't wait.