I was going to say "happily married" or something else just as cutesy, but it sounds too good to be true, doesn't it? I mean, I'm happy to be married to my wonderful husband (I'm part of the Happy Wives Club afterall!), but life and marriage is more complicated than that, you know?
Okay, this isn't how I wanted to start off our wedding anniversary post. I just didn't want to sound… well who's going to say they've been happily married only 8 years and miserable 2 years but together for 10 years? Almost everyone says "happily married" but what does that really mean?
Well, it means we love each other through thick and thin.
Through good times and bad.
In sickness and in health.
For richer, for poorer.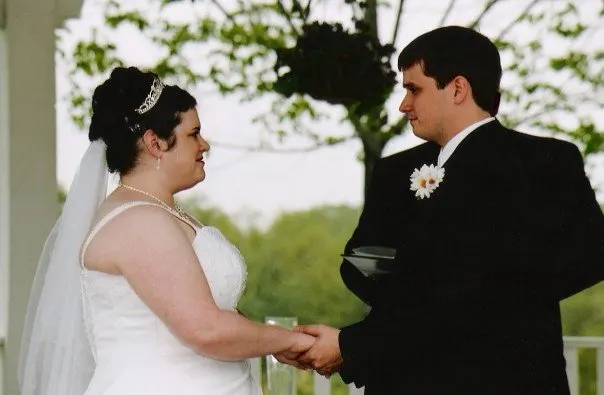 Yep, we stick to our vows.
We support one another physically, emotionally, mentally, and financially.
We're best friends.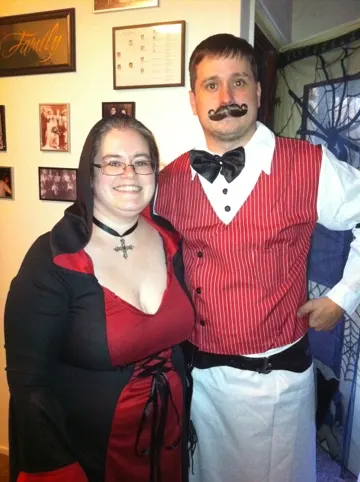 We overlook minor annoyances. (What?! I'm annoying sometimes? …of course I am! Aren't you?)
We embrace each other's strengths.
We work through issues together.
We don't give up on each other.
We trust each other.
We are honest with each other.
We respect one another.
Who knew we would still be together 12 years after we met online? (Psst… I did. Deep down in my heart, I did.)
I've shared the story of how we met and fell in love and our wedding day outside at Country Spring's Garden Gazebo, but I don't think I've written about Brian's proposal. Instead of reading it, you can sit with me while I tell you the story:
(Video)