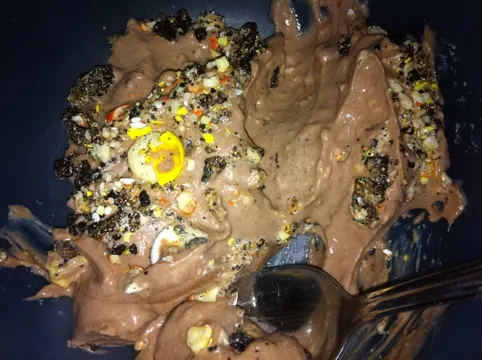 This delicious dish was created for the M&M's Candy Corn White Chocolate Candies Rockin' Howl-o-ween Recipe Contest. I was agonizing over this for days. I bought the M&M's before I went into the hospital, so I felt like I was scrambling to decide on a recipe to try. I no longer had time for testing! Well, I made two recipes and decided to submit this one, a fun variation on classic dirt cake. I'll still share the other one soon though because it is also delicious Halloween food!
I probably stressed out over this contest too much, but I'm such a recipe follower when it comes to baking and sweets. I couldn't think of anything other than desserts that went well with candy corn flavor. These are quite addicting, by the way and exclusive Walmart candy. Anyway, on to the recipe, right? You can check out my search for them in store on ThisMoment.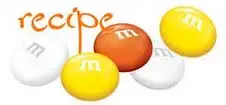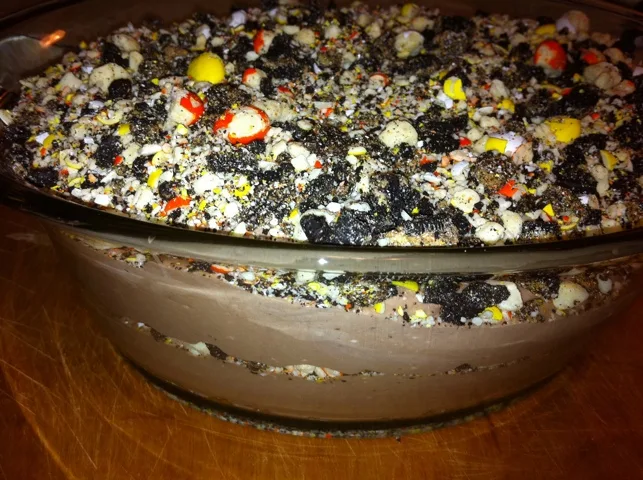 Chocolate Abyss
Ingredients:
1/2 pk of Peanut Butter Oreos
2 c M&M's Candy Corn White Chocolate Candies
1/2 c Butter (softened)
8 oz Cream Cheese (softened)
1/2 c Powdered Sugar
1 tsp Vanilla Extract
3-1/2 c Milk
2 pks (approx 4 oz each) Chocolate pudding mix
8 oz whipped topping (thawed)
Directions:
Crush cookies and M&M's to desired sizes (I used the grind option on my blender for the candy and my rolling pin for the cookies)
Mix the cookie and candy crumbles together
Pour about 1/3 of the mix into the bottom of your dish
Whisk milk and pudding mix together in a bowl while you soften the butter and cream cheese in the microwave
Mix butter, cream cheese, powdered sugar, and vanilla extract in a different bowl until smooth
Stir pudding (which has thickened) and mix in whipped topping until blended
Add the two mixtures together into one bowl, stirring until blended
Pour 1/2 of pudding mixture over the crumbles
Add 1/3 of crumbles
Pour rest of pudding mixture
Cover top with the rest of the candy and cookie pieces
Chill for about 3 hours before serving
The layers are the fun part! Though they don't stay that way when you dish it out, the swirling of the smooth and creamy with crunchy is just… yum!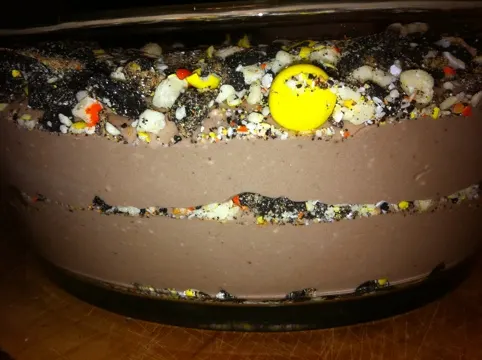 You can vote once a day for each recipe or craft from October 7th – 21st, 2011. I'd greatly appreciate your votes at: http://mmsgetcorny.com/category/recipes/ (Select Chocolate Abyss – Darcy Zalewski from the drop down box)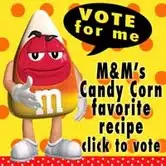 Also, there will be another Twitter Party on October 27th! Watch for the hashtag #MMsGetCorny for the party and for recipe and craft ideas! Who knew Halloween candy could be so much fun?
_____
Disclosure: This shop has been compensated as part of a social shopper insights study for Collective Bias. #cBias Thoughts expressed here are my own. I could win a $150 Walmart gift card if I win the recipe contest.