Is your dad a comic book fan? Even if he isn't, he is still a superhero in your eyes. A great gift for Super Dad is one of four Marvel Avengers USB flash drives from Dane-Elec. They hold 8GB of data, have a 5 year warranty, and are easy to use. We received Thor, but Captain America, Iron Man, and the Hulk are also available for the collectors out there.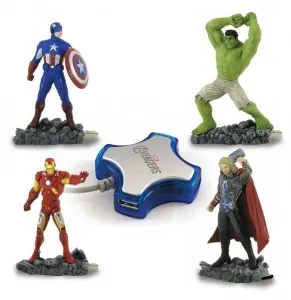 Dane-Elec gives users a taste of Super Hero stardom with all four Marvel's The Avengers characters and the 4-Port USB Hub:

• CAPTAIN AMERICA: An indestructible shield coupled with lightning-fast speed, extraordinary strength, unique fighting style, battle experience and training make Captain America the perfect specimen of human development.

• THE HULK: See the extraordinary level of physical power, durability, regeneration and endurance of The Hulk in the realistic replica.

• THOR: Channel the superhuman speed, agility and reflexes of Thor with the Dane-Elec Avengers USB drive. His keen senses and stamina can keep your data safe from any enemy.

• IRON MAN: Experience the engineering genius of the infamous Iron Man and Tony Stark's masterful gold- and titanium-armored suit. Dane-Elec brings the power and mystique of Iron Man to life with the Iron Man Avengers USB drive.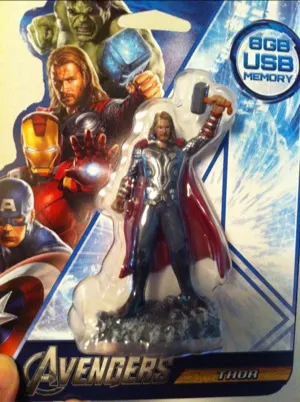 Thor looks pretty awesome sitting on a desktop holding his hammer above his head. Only those worthy may access this data!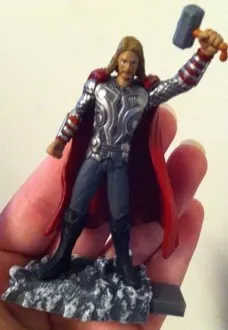 I do have a confession to make… while I'm sitting here suggesting this as a Father's Day present… I'm, uh, keeping Thor for myself. He is my favorite Avenger and all…
You can get a Dane-Elec Marvel's The Avengers USB Flash Drive for less than $15 on Amazon right now!
Which Avenger Flash Drive would you get?
____
Disclosure: We received one product for review; no other compensation was received. Amazon affiliate link is in this post. And yes The Avengers are totally awesome!