Our first night in New York City was a great time! All the bloggers got together for dinner at Jack Demsey's and wore our Marvel's The Avengers Fan Girl shirts. I just wanted to give you a quick update and share this fun group photo with you!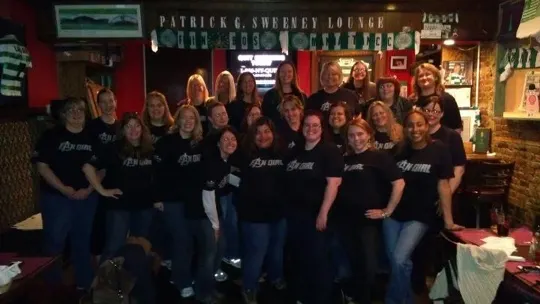 In a few hours I will be getting all dressed up to meet and interview Tom Hiddleston (Loki – main villain) and Cobie Smulders (S.H.I.E.L.D Agent Maria – 2nd female lead) and walk the red carpet of the Tribeca Film Festival. They will be honoring real, everyday heroes such as police officers and firefighters which is important to the festival and to The Avengers cast.
Then I get to watch an awesome action packed movie! I can't wait!