Are you a PB&J person? We like peanut butter and jelly here, though not always together. I do find that we eat the same things over and over again. Certain flavor combos just work, y'know? When I "try something different," it usually means I presented one of our favorites in a slightly different fashion. So, when I was offered the opportunity to receive jelly from Welch's in order to make a PB&J creation, I thought it would be fun to experiment!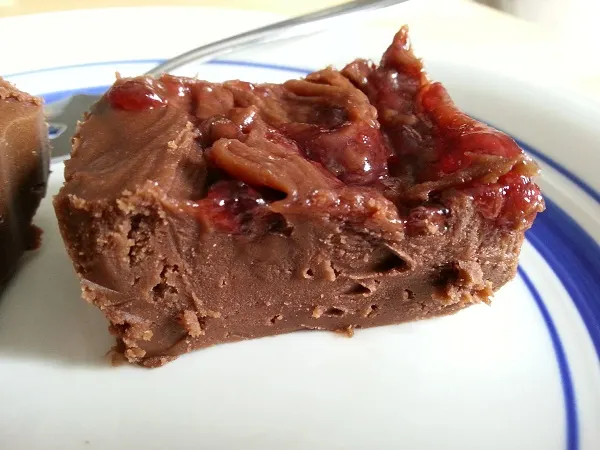 Welch's Natural Jelly
We were provided two jars of Welch's Natural Jelly – one strawberry and one grape. I'm used to sugary jelly so I was happy to learn about and try their natural line. Welch's Natural Spreads do not have high fructose corn syrup, artificial flavors or colors, or preservatives. (I thought no preservatives was interesting since I remember jellies and jams being referred to as "preserves" when I was younger.) They tasted fine to me. I can tell there's a difference, which I can't quite put my taste buds on, but that's not a bad thing.
It's Peanut Butter Jelly Time!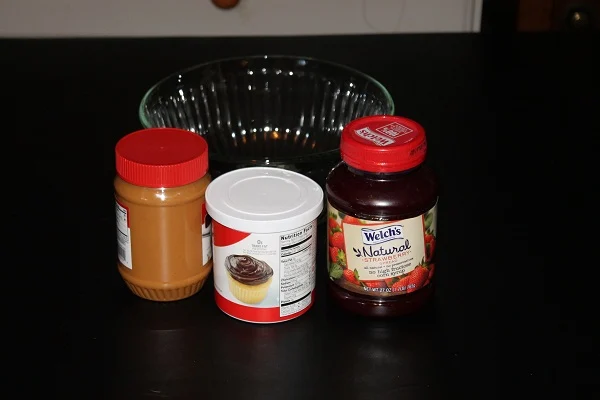 Don't worry, I resisted the urge to sing that in our demonstration video below. So, I do offer some variety with our sandwiches. They may be served with peanut butter, jelly, raisins, sliced bananas, or honey. I think thin apple slices would be yummy too. We even started using cookie cutters to make fun shapes for Rissa (which she likes!).
After trying to think of a really creative PB&J sandwich to share with you, I decided to take the flavors out of the bread and combine it with one of my other favorites…. chocolate!
Chocolate Peanut Butter and Jelly Fudge
This tasty treat is super simple! Watch the video for a fun demonstration of Rissa helping me make it.
Ingredients:
Chocolate frosting

peanut butter

Strawberry jelly (or grape)
Directions:
Add peanut butter and frosting to the bowl.

Heat in microwave for 1 minute.

Stir.

Repeat 2-3 if necessary.

Spread in pan.

Drop jelly on top and use knife to swirl it in.

Refrigerate and eat it up!
National PB&J Day!
Did you know that April 2nd is National PB&J Day? I didn't until recently, but now I'm thinking of all kinds of PBJ creations like a milk shake, a smoothie, a cake…. if I make anymore I will let you know. If you want some inspiration, you can check out my PBJ Pinterest Board.
PB&J Your Way Contest
Do you have an awesome twist on the classic peanut butter and jelly sandwich? Welch's currently has a contest on Facebook called PB&J Your Way. Submit your idea for a chance to win $500 and a one year supply of Grape Jelly. 50 people will win a sandwich keeper. This contest ends on April 2nd, 2013.
How do you like your PB&J?
_______
Disclosure: I participated in a campaign on behalf of Mom Central Consulting for Welch's. I received product samples to facilitate my review as well as a promotional item as a thank-you for participating.