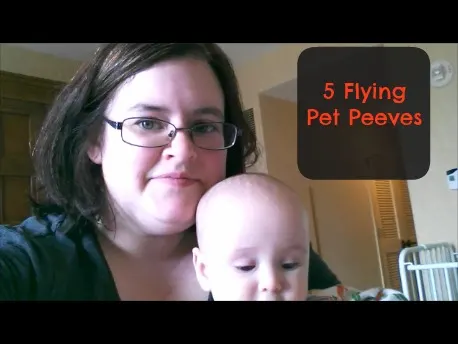 As I mentioned, I am now at Blissdom. After arriving Thursday via an early flight, I was reminded of some of the annoying aspects of flying. Rude people, lack of legroom, and expensive merchandise didn't make it onto the list today.
(Video)
Oh and I forgot to talk about how to handle the shared armrest with a stranger. Seriously, who decides who gets to use it?
So, listen to me whine about my crazy obsession with my STUFF, pressure popping ears, and tiny cups to drink. Don't mind the raw footage and harsh light either!
What are your flying pet peeves?