Our family went to see Dreamworks How To Train Your Dragon Live Spectacular on opening night in Milwaukee, Wisconsin. The show will continue throughout the weekend, ending it's time in our area on Sunday, October 28, 2012. If you have a chance to see it, I highly recommend this show!
Disclosure: We received media passes to attend this event and provide an honest review of our experience.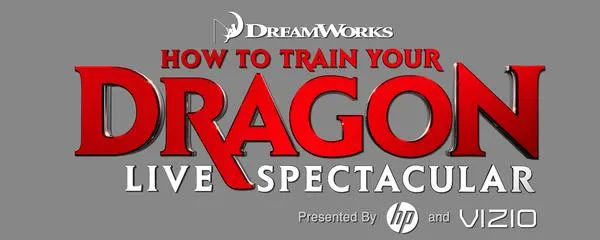 DreamWorks' How to Train Your Dragon Live Spectacular is a visual feast. The actors are physical with their moves, the dragons are large and life-like with fluid movements, and they make great use of lighting effects.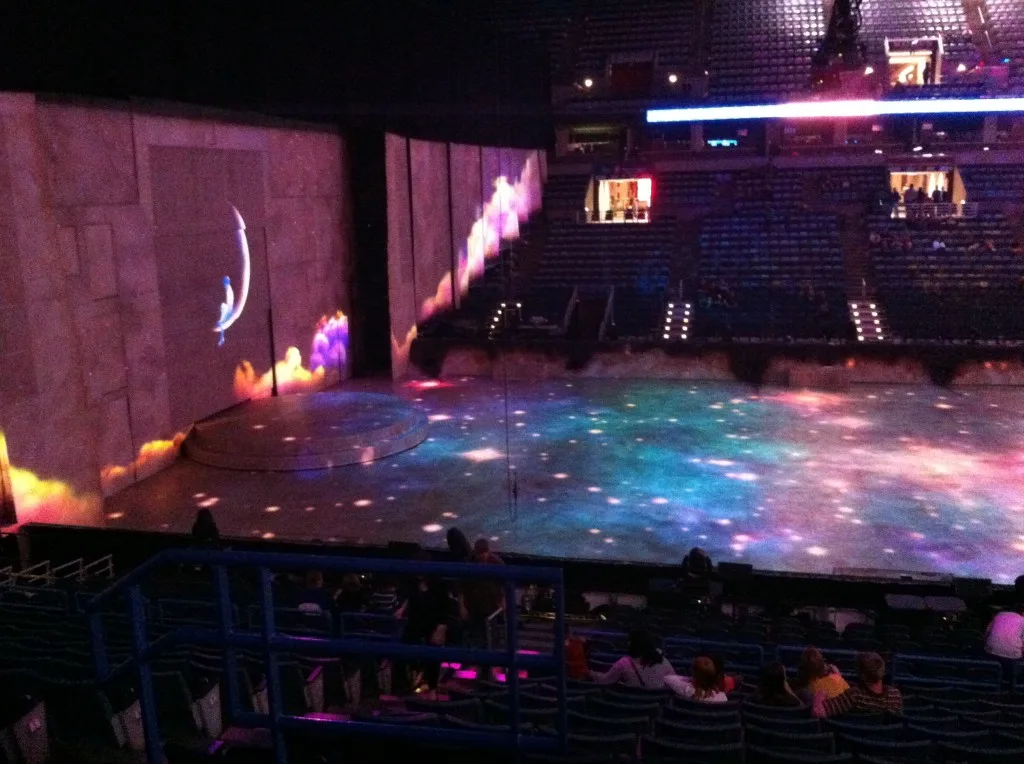 They utilized the entire floor space at the Bradley Center as well as a back wall. The lighting was perfect for changing the scenery and setting the backdrops without actual stage changes.
And the creative use of the cables to raise the actors in the air were quite clever!
I don't think it was possible to have a bad seat either. I thought there was a very good view of all the action regardless of your seat location. (Oh and I much appreciated the 20 minute intermission to stretch our legs and get a snack.)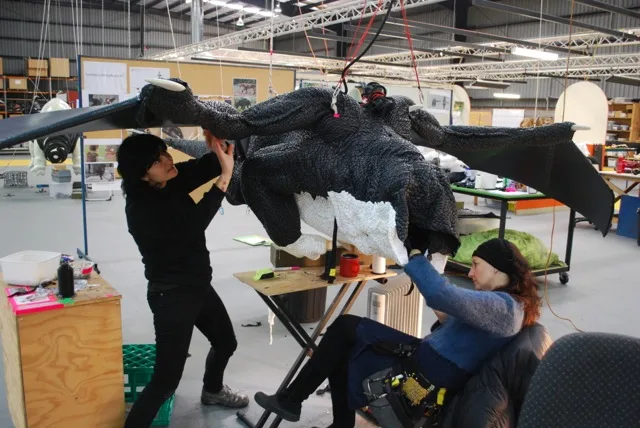 The dragons were definitely the highlight of the show. I was very impressed with how lifelike they looked and moved. I expected more jerky movements since they are robotic, but they were very smooth.
The little touches made all the difference such as eye movements and blinking. Brian pointed out that Toothless appeared to be breathing as he waited off to he side during one scene.
He could be seen, but the focus wasn't on him. Sure enough, I could see the rise and fall indicating he was breathing while laying there in wait!
It was hard for me to take decent pictures during the show since no flash photography is allowed, but here are some beautiful professional shots to give you an idea of what's in store for you!
While I was super excited to see this show, I wasn't sure if my two year old would like it. We figured that she might get a little scared and were prepared to take her out of the show if need be, but that wasn't necessary!
Rissa was a bit apprehensive at first because of the loud noises and the pyrotechnics. She spent most of the show on my lap, but slowly she relaxed and was back in her own seat.
She loved pointing out the dragons and liked it when they were flying around the stage. Rissa also clapped every time the rest of the audience joined in applause.
She liked it so much she's been talking about it the following day… (video)
When she woke up she asked for "more dragons" and as she started to give me a recount of the show, I figured I better grab my camera!
If you get the opportunity to see this show, I recommend it! It's definitely family friendly even with the Vikings fighting the dragons. (There's no blood and the Vikings engage in entertaining choreographed moves.)