Are kids born with a sense of fashion or is that a skill we acquire over time? I am completely serious in my question because I don't know! I feel like I have a basic grasp on what looks okay but I do not think of myself as fashion savvy. Some trends I don't get, but again I am more of comfort mixed with a touch of style kind of woman.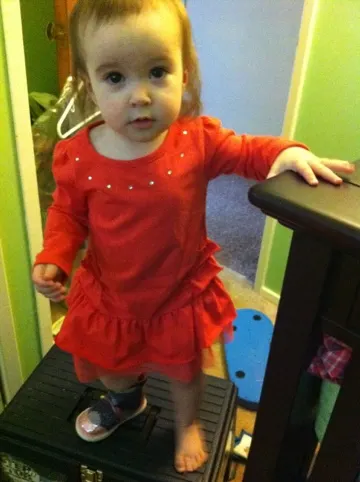 Or maybe I'm clueless… it's entirely possible! Most days I stick with a tshirt and jeans (tour shirts at that!) but I do have a closet of nice clothes from when I worked as a case manager. I think I'm good at picking out cute outfits for Rissa though!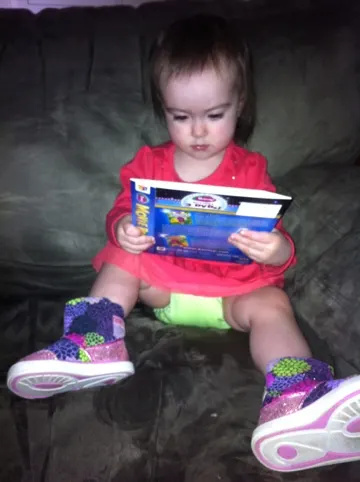 She's starting to show more interest in what she wears. I try to give her choices or at least ask her if she wants to wear something before attempting to dress her. This usually results in a big smile and nod and helps me get it over her head.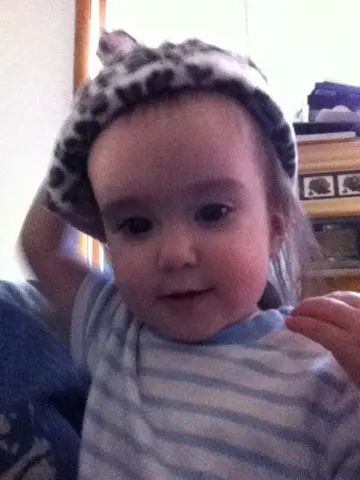 Lately she's been showing a lot of interest in her boots, shoes, and hats. She tries to put then on herself and will bring them to me asking (by repeating the word over and over while dramatically nodding her head).
Is she fashion forward? Do your kids accessorize better than you? Will she be more interested in clothes and accessories than I ever was? Or is this just her growing up and the start of dress up fun?